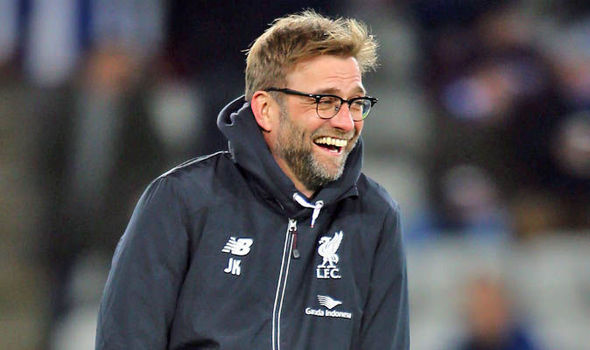 Liverpool come out as winners as they beat Bundesliga side Hoffenheim 2-1 in the first leg of champions league qualifications. Liverpool's Academy graduate Trent Alexander-Arnold was impressive for the Reds and scored a inch perfect free kick to give Liverpool a vital away goal.
When the match kicked off Hoffenheim were up their game as they didn't give away possession of the ball easily and tried to dominate Liverpool. However Liverpool's defence once again looked clueless and especially Dejan Lovren who made a poorly timed tackle on Bayern Munich loane Serge Gnabry in the penalty box and the referee awarded Hoffenheim a penalty just after 10 minutes into the game.
This error in the end didn't prove costly for Jurgen Kloop's side as Simon Mignolet came to the rescue, Andrej Kramaric wanted to score from the spot and stepped up to take the penalty but he fired weakly down the middle and Mignolet had no issues saving it.
Liverpool from then on showed who is the boss as they dominated through out the game and almost found the back net but Salah failed to latch on the ball gave away easily by Kevin Vogt. The former Roma man ran towards the Hoffenhiem half but shot it wide.
Liverpool eventually took the lead through Alessander-Arnold as the 18 year old took the free kick from 25 yards and made no mistake putting it in. The youngster has had a good week so far he was impressive in his Premier League debut game against Watford on Saturday.
Liverpool had an important away goal in their hands, The Red's slowly took charge off the game and dominated through possessions as Hoffenheim found it difficult to get one back and the score remained 1-0 at half time.
As the whistle for the second half blew Roberto  Firmihno almost found the net but Hoffenhiem's keeper Oliver Baumann denied him. A few minutes later Serge Gnabry scored only for the assistant to term it offside.
The Reds got their second one of night by James Milner as the Englishmen attempted a cross which fortunately deflected of Haavard Nordtviet and went into his own net and gave Liverpool another crucial away goal. Milner was bought on as an impact sub and this tactical move by Kloop paid off for them as they now had a 2 away goal advantage.
Altough Hoffenheim clawed one back to give then some hope to go into the second leg as substitute Mark Uth controlled the ball played iver Liverpool's defense and made no mistake putting it past Simon Mignolet. This goal meant that Hoffenheim could still upset Liverpool in the second leg and go ahead in the competition.
Jurgen Kloop wasn't impressed by his side's defence as they conceded a late goal after performing so well throughout the game. Hoffenheim came close to equalise Benjamin Hübner got onto a cross and headed just above the bar.
As the final whistle blew Liverpool ended the match 2-1. The Reds have a good two goal advantage over Julian Nagelsmann's side, Jurgen Kloop will hope to get an early breakthrough in the second leg and put the match beyond Hoffenheim's reach.
Well, if they keep playing like this and win crucial games, they could pose a serious title challenge this term. Like our page for more.