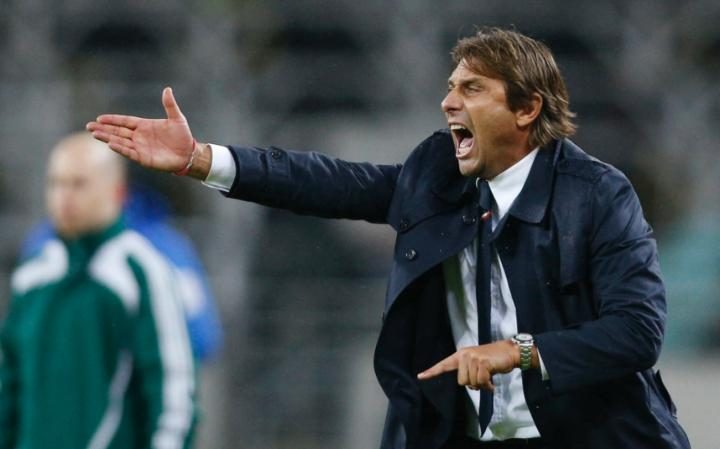 Chelsea's Narrow Escape From This Huge Potential Loss-
Antonio Conte may finally be able to land his long term target Alex Oxlade-Chamberlain from London rivals Arsenal. Chelsea have struggled to add reinforcements to their title-winning squad this transfer market but now seem confident over a deal for the Englishman after he has quoted that he wants a pay rise.
The news comes as encouraging for Chelsea fans who have lost club legend John Terry to Aston Villa and Nemanja Matic to fierce league rivals Manchester United. The Blues also lost their first Premier League game of the season to Burnley at Stamford Bridge after Gary Cahill and Cesc Fabregas saw red cards to increase the manager's woes.
Chamberlain is lined up as a potential replacement for winger Eden Hazard, who is consistently linked to Spanish giants Real Madrid. However, Chamberlain is capable of playing in many different positions and would fit in well with Conte's system.
The 23 year old midfielder is capable of playing on either side of the wings and puts in a good shift both, offensively and defensively. Chamberlain can also play in an attacking midfield role as a play-maker, which just ads to his versatility. A highly energetic, skillful and intelligent worker, Chamberlain is an asset for any team to have in their armory.
As of late, Chamberlain is having contract problems at the Emirates as he is demanding a better deal to increase his wages. The Gunners star will be out of contract next summer and despite the club desperately wanting to keep hold of him, Chamberlain has stated that he wants his salary to be more than doubled. He currently earns £65,000 a week but is demanding £150,000 from next season. The Gunners did struggle to keep him on their books and he did eventually make the move away from north London.
The Blue side of London was back then looking to take advantage of this situation and benefit from it. There is no fee that is currently agreed upon but Arsenal were reportedly pricing Chamberlain at around £35m back then.
Eventually, it was Jurgen Klopp's side who ended up signing the England international for the same fee, though it did not work out well for them eventually, as the player has not really been able to leave his mark on the pitch, since moving to Anfield.
The move that was one of the major game-changers has failed to yield any benefit for the Merseyside outfit and the attacker has been more of a liability thus far.
Though it seemed at that point that if "The Ox" would join the west London side, they would have become unstoppable, things did not exactly work out like that.
The Englishman could have been a Chelsea player back then, though looking at his performances at the moment, it seems that Roman Abramovich has now managed to save his money, by failing to sign him.
The attacker has not really been the player that he was expected to be and whether or not he can really live up to expectations from the Kop fans, only time will be tell.