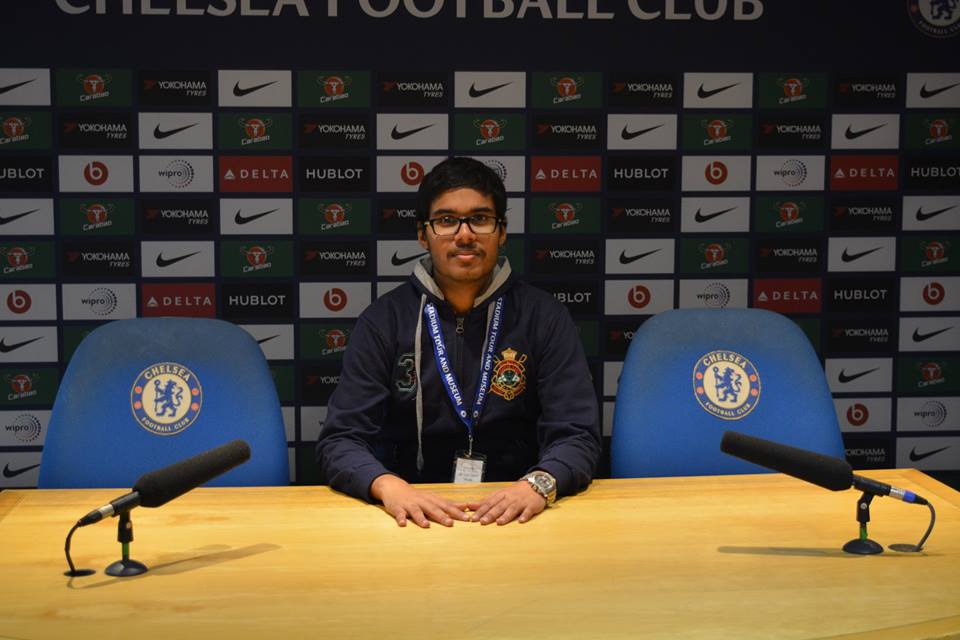 With the recent buzz of football going around the Indian subcontinent and the ISL and FIFA U-17 World Cup putting the spotlight back on the game in our country, one of your young talents Sarthak Mondal has made us proud. He is not a professional football player, but has some really big achievements to his name. He has the credit of setting up Kolkata FC with the help and support of his close friend Rohit Ganguly and managing it for more than 2 years, until finally leaving for Sheffield to pursue his higher ambitions.
With time his talent earned him new opportunities and he is at present the man in-charge of AFC Sharrow, an upcoming club from the Meadowhall Sunday League in the United Kingdom, that is determined to go big and develop under his guidance.
Recently in an interview with Sarthak Mondal, I spoke about the few crucial aspects of his journey so far and his response to what the future holds for the two clubs that are really close to his heart.
Nitish : What is the biggest difference that you feel in managing Kolkata FC and AFC Sharrow?
Sarthak : The initial challenges are the same. Feels like I am starting Kolkata FC all over again. AFC Sharrow is a new team and hopefully I can improve how they play and make them win some matches.
N : After looking at the talent there do you feel that Indian players or our emerging stars have a chance of matching that level someday?
S : Given that the emerging Indian players do not run behind money and have aims. It is always important to remain honest to your job. If they can work hard and be honest, why not?
N : In terms of management, do you feel it is a lot easier generally in Europe to grow into a field like football, than it is in India?
S : When it comes to India, it is a bit difficult because football is not the first sport of Indians. Convincing an Indian to play football in the first place is a very hard job. On the other hand it is a little easy in Europe because they have a ball at their feet from an early age. As a result, they have a few basics in the right place. But management is never an easy job.
N: Since you yourself are a Chelsea fan, I will surely ask you this, Conte or Mourinho? Who would be your pick and why?
S : If I have to choose among the two, I will definitely go for Mourinho because he came in at a time when Chelsea fans were hungry for glory and gave it to us. I like Conte more as a person, but in this field, you need to be a Mourinho to survive.
N : What's next for Kolkata FC and AFC Sharrow according to Sarthak Mondal? Where do you see them both in the next 5 years?
S : I hope to see both the clubs go (semi) professional in the next 5 years as it will make me happy that I was a part of their setup once. For myself, I am looking forward to new challenges and who know where I might be in the next 5 years.
N : Does Sarthak Mondal have an aim for Stamford Bridge in the future? Or a club like Barcelona or Real Madrid someday maybe?
S : The aim is Stamford Bridge. Who would not love to coach and manage the club he loves from his childhood days?
If there is any other club apart from Chelsea that I would like to manage, it will be AC Milan for sure. I used to envy the "All Star team" they had once.
N : Do you feel that the "job security" for managers is a serious area of concern than what it was maybe 10-15 years ago, not just in England but across the globe?
S : The job security is a concern for managers in the higher divisions, but it is a concern for the players in the lower division. Things are changing quick and fast. I feel both the management and the players are responsible for the performance of a team, be it good or bad.
N : What is the one advice you would like to give to any Indian boy who wants to fill your shoes someday and achieve what you have so far and more?
S : First of all, I am not anyone to idolise. So the only advise I will give to any Indian boy is that be honest to yourself. Yes, things will go wrong. People will blame you. Accept that and move on. But always be honest to your work.
Just remember, there are no tricks or short-cuts… It is only passion and determination.
We at beyondtheposts.net would like to thank Mr. Sarthak Mondal for his valuable time and would like to wish him and both Kolkata FC and AFC Sharrow the very best for their future. Cheers!!