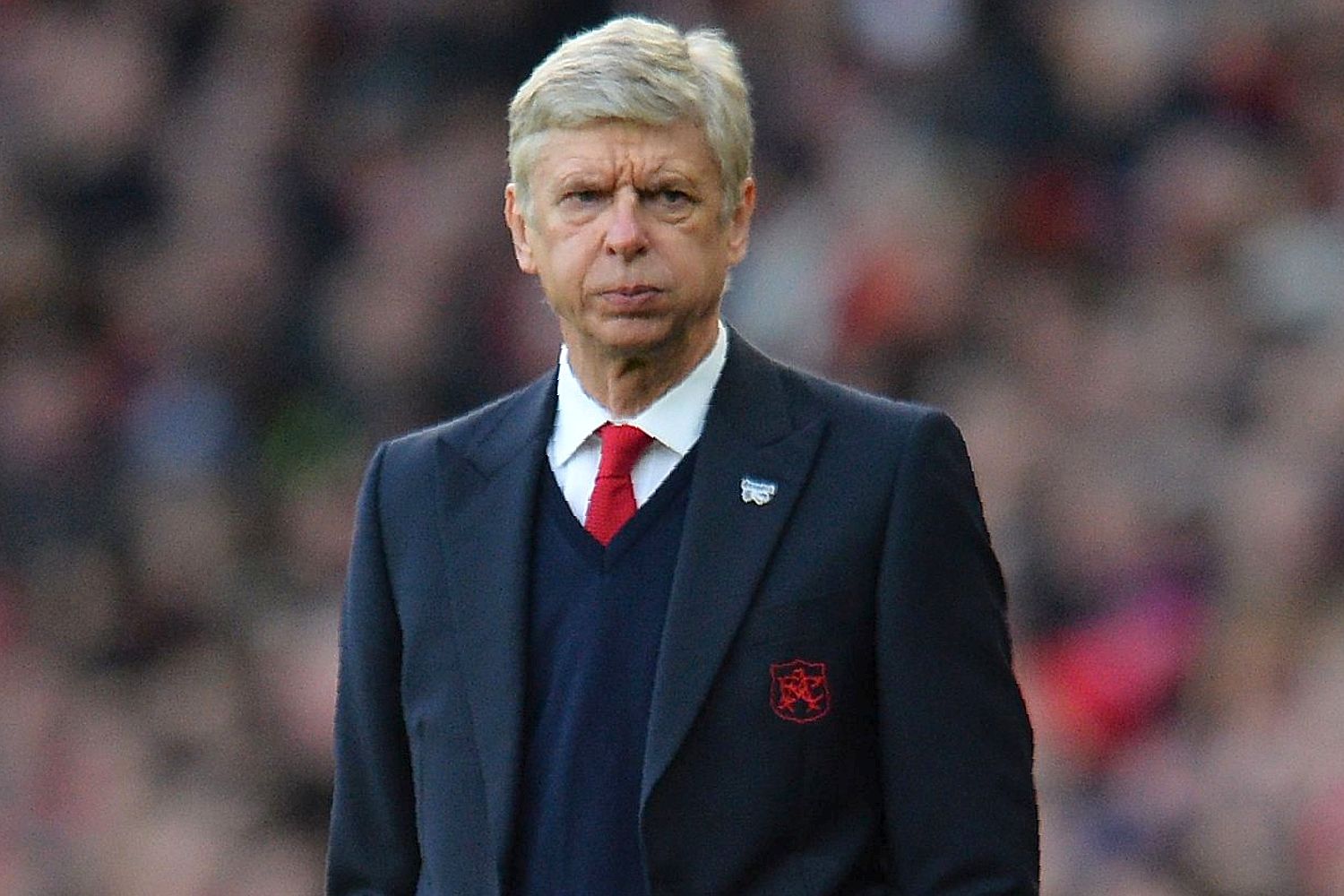 One of the most decorated manager of this era will hang his boots at the end of this season- Arsenal boss Arsene Wenger.
In 22 years of his leadership, he has seen everything at the club. There have been moments of joy, frustration, edge-of-the-seat thrillers, glory and fears of club going down. The man has seen it all.
People may mock him or make fun of him but most of them are closet Wenger fans. They all wanted him to manage their favourite club atleast once.
It was during the   hot summer of 1996 , London club Arsenal sacked their then manager Bruce Rioch and made a high risky gamble of making an unknown Frenchman the captain of the ship .
Wenger was appointed the manager of  Arsenal on 22nd September 1996. It was not made official until 1st October 1996. To make the day more special for football aficionados, we here at "Beyond The Posts" bring to you some exciting facts that you should know about the legendary Gunners manager Arsene Wenger.  
NICKNAMES
Wenger had a lot of nicknames during his time at the club. His football buddies used to call him "Petit" which means small in French, during his playing days. Jose Mourinho once nicknamed him "Voyeur " and "Specialist and failure", while former Arsenal midfielder Ray Parlour nicknamed him "Inspector Closeau". A fictional character from Pink Panther series.
HUMBLE BEGINNING
Arsene Wenger started his career at Mutzig, a third division club in France. Born in Strasbourg and raised in Duttlenheim, he was introduced to the sport by his father who was a coach at a local club.
He played as a sweeper defender and in the later years of his career, he accompanied Max Hild, Mutzig manger wherever he went to manage. He last played for Strasbourg in 1978 aged 32.
THE PROFESSOR
Arsene Wenger holds a degree in Economics from the University of Strasbourg, where he enrolled in 1971.  
ASTEROID
Arsene Wenger is the only manager to have an asteroid named after him. An asteroid has been named as "33179 ArseneWenger" in honour of the manager.
MULTILINGUISTIC
Arsene Wenger is multilingual person. He speaks English, French, German, Spanish, Italian and a bit of Japanese.
LOVE FOR RICE AND FISH
In January 1995, Wenger joined Japanese club Nagoya Grampus Eight as manager. He fell in love with rice, boiled veggies and fish there.
PIZZA SAGA
Wenger's rivalry Manchester United boss Alex Ferguson is known to all. It had reached to an extent that Arsene Wenger once threw a pizza at the Scottish manager inside the tunnel (Later said to be credited to Cesc Fabregas, after his confession). This further strained the relation between the two for five more years.
SPIRIT OF CONQUEST
During his time as manager of Nagoya Grampus, he wrote a book titled "Spirit of conquest" that speaks about his philosophies regarding football and his insight on Japanese football.
DEADLINE DAY MOVE TO POPE
He skipped the transfer deadline day in 2014 and instead went to meet the Pope. If this doesn't play thug life music in the background, I don't know what does.