Former Chelsea boss Maurizio Sarri while talking to the press said that he believes in Cristiano Ronaldo's ability to rise at crucial occasions and score when required. Cristiano will only be motivated to reaffirm his greatness after his recent goal slump for the Italian champions, he added. The Juventus coach and club forward Ronaldo were seen during a spat when the Portuguese national left the field very angrily after been substituted against AC Milan. Later Sarri confirmed Ronaldo's injury ahead of the clash and admitted that he has a "good relationship" with the club's forward. 
However, Ronaldo answered all the doubts raised on his fitness by scoring 5 goals during the international break, including a hattrick against Lithuania. However, the No.7 has failed to net a single goal for Juventus in 4 matches now. Club boss Sarri's statement backing Ronaldo will help strengthen their relationship. When asked about their dynamics, Sarri said, "I have a good relationship with him. If a player who won a lot gets mad, it means they still have a lot of motivation. It has been 25 years since I saw players get mad after a substitution. It does not surprise me. Yesterday he practised with his team-mates, he is improving, we will evaluate him between today and tomorrow"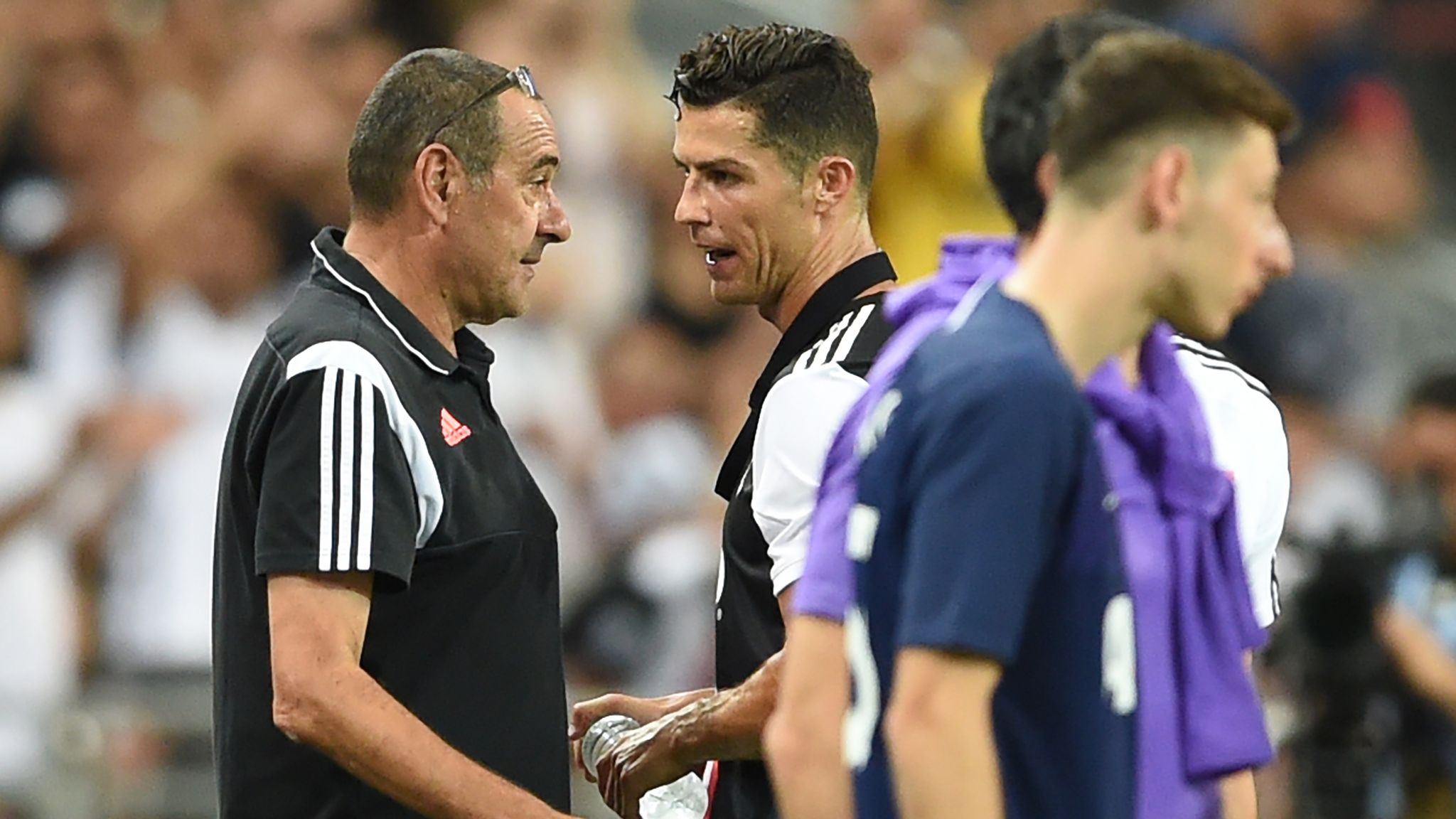 The 34-year-old marked his return after an injury against the club's Champions League clash against Atletico Madrid. Juventus won the match 1-0 owing to a brilliant freekick by Argentine forward Dybala.
"Players who are used to scoring are always anxious to score goals, they are used to finding the net regularly, so they are amazed when they do not manage to for a few games. It is the same for Ronaldo, like all the great players. I think it is a healthy attitude because it gives him motivation," Sarri told the press on Saturday.
He didn't shy away from talking about the wonders Ronaldo had worked earlier and his role in making Juventus the Italian giants they are. The Turin based club is leading the table owing to a one-point difference with Inter Milan. 
He went on to say, "Clearly Ronaldo is not a player like all the others. It is pointless to think that all the players are equal. If someone were to not accept that situation, it would be a problem for them and not for the team, but I see no such issues. Everyone is crystal clear.
Cristiano is an immense resource. He has stamina but perhaps lacks a little in sharpness right now, which is only to be expected.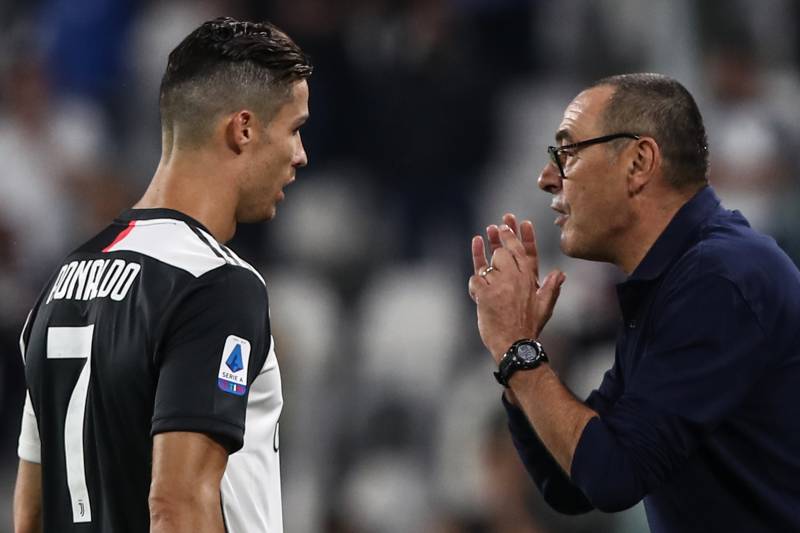 We have three forwards of enormous potential who are alternating, so we always expect a lot from them."
There has been no statement from Cristiano Ronaldo acknowledging this support from the club manager. He must be preparing himself for the next tie. Ronaldo is also going to have a hard-working Euro 2020 as Portugal, France and Germany have been grouped together in what people call 'the group of death'. 
The former Chelsea boss has been really positive with regards to his top player. However, whether the trust of the ex-Blues' manager will be repaid or not, remains to be seen.