The thing that irritates me the most is that Arsene Wenger had a chance to re-sign Cesc Fabregas. The talented midfielder could have retired as an Arsenal legend!! However, Wenger said no and Fabregas joined Chelsea, as he wanted to return to London. The player always had the quality to amaze us. He was our skipper (Arsenal fan here) at one point in time and could have produced some brilliant performances. Fabregas was one of the reasons why Chelsea won the Premier League title, twice. What a shame!!
This is why though I respect Wenger, I was part of the WOB since 2010. We let our Golden Boy go and help Chelsea win the league. This stubborn attitude has cost Wenger and Arsenal many times. Not just Jose Mourinho, but Antonio Conte also utilized his title to win the league.
Though we did have a lot of midfielders at that time, we could have still fit Fabregas in. It was a poor call and I hope we never forget what we lost.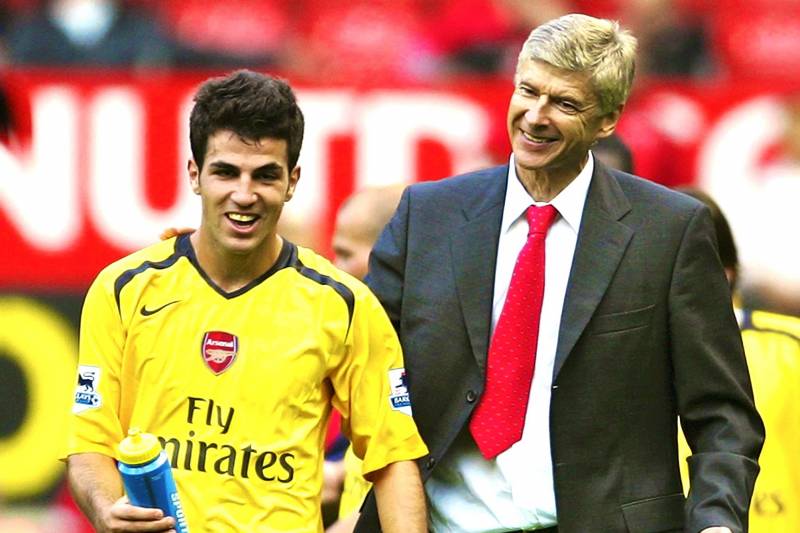 Fans Say The Gunners Had A Lot Of Midfielders Back Then
Jack Wilshere was always injury prone and so was the case with Aaron Ramsey. Mesut Ozil and Alexis Sanchez played ahead. It was more of Santi Cazorla, Francis Coquelin and Mikel Arteta, who would strive for his place.
Further, Wilshere and Ramsey were not too keen to play in a holding midfield role. They wanted to be the creative players in the team. Due to this, a player like Fabregas could have surely been added to the squad.
Santi Cazorla could have also played in a floating holding midfield role. It would have been easy to fit Fabregas to fit into the team at Arsenal. With that being said, Wenger thought otherwise. He did not try to bring his former skipper to the Emirates.
Though many may feel that he did it to teach Fabregas a lesson, Wenger himself admitted it that he had no hard feelings with the Spaniard. Keeping that in mind, it was a bad call with respect to Arsenal. The team really could have used his quality and experience to win more. There was more than one reason for Fabregas to leave, for sure.
Why Fabregas Left Arsenal In The First Place?
For anyone who wants to know why Fabregas wanted to move to Barca, it was more to do with the Spanish national side. Spain had dropped Fabregas previously and he wanted to be part of that team for the 2014 World Cup squad.
Unlike Song, he didn't leave for money. He might have left for titles for sure, as Arsenal did not have ambition back then. His talks of a potential move had paid off, as he was included in the 2010 World Cup-winning squad. However, he was only used as a substitute. He knew he would not get regular football as a midfielder at Barca (Iniesta and Xavi being there).
Despite that, he moved to win titles. He won a World Cup in 2010 and got to play again in 2014. If he didn't make the move, he might have been dropped from the team for good. When he was done playing striker and being misused, he came back to England.
The north London giants weren't showing any kind of ambition. Multiple players left during this time. The likes of Samir Nasri, Alexander Hleb, Robin van Persie, Alex Song, Bacary Sagna and others, also departed. Hence, it never is easy to put the blame on just one star, as he was the captain. Arsenal needed to do more, which they haven't in recent years.