West Indies Vs Sri Lanka Update- Just when you think you have seen it all, cricket can still amaze you. This time it was the West Indies vs Sri Lanka game. Cricket has produced some jaw-dropping and confusing moments over the years. This was another such one with the fans wondering what exactly had happened.
Though the fans could not believe it, the ones in the stadium really enjoyed it. That is, as it helped the home team get another wicket. However, was it really out!? Umpiring has been under the radar a lot in recent times and this wasn't one decision that would have really set the bar high.
The Video Of The West Indies Vs Sri Lanka Game That Went Viral; What A Strange Dismissal?
Cricket has some rules which are neither black nor white. There is a grey area left for exploring and the calls are taken by the officials. This is the same with all sports and that is where the problem arises. For some, it may be out. For others, not really!!
One such call was from the West Indies Vs Sri Lanka game that created controversy. The cricket fans surely had mixed opinions about it. Kieron Pollard who was at the centre of it all did get some stick as well. The batsman who was given out was Danushka Gunathilaka.
Below is the video of the whole incident from the West Indies vs Sri Lanka game-
Well, as controversial as the decision may seem, the umpires judged it to be out. Not just the on-field ones but the third umpire as well. This did get the fans a bit annoyed, especially the ones who were supporting the visitors. Not the most ideal call but it was made nevertheless.
Should The Benefit Of Doubt Have Gone To The Batsman; Or Was It The Right Call?
Well, it has been an old saying in cricket that the benefit of doubt goes towards the batsman, always. However, this wasn't such a case. It wasn't really clear whether the batsman meant to do that but he did keep his composure. Danushka Gunathilaka was playing really well when he was given out. He had scored 55 runs off 61 balls.
Sri Lanka was looking set for a big score. That was another reason why this wicket hurt their ambitions even more. The West Indies vs Sri Lanka T20 series went in favour of the hosts. Due to this reason, the visiting team were keen on winning this first ODI and making an impression. In the end, Sri Lanka scored 232 all out in 49 overs batting first and the hosts achieved the target with eight wickets in hand and 18 deliveries still left.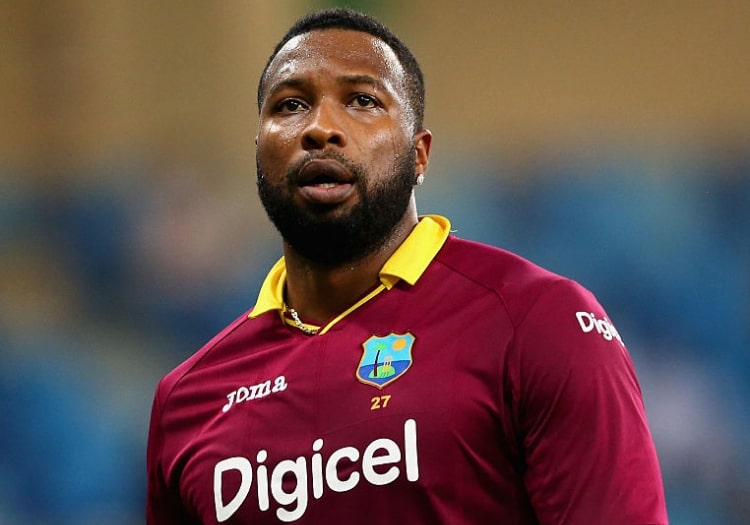 However, the decision really brought them down once again and attracted controversy. Generally, obstructing the field is giving for reasons like kicking the ball or pushing it away with the bat or hand or handling it. This was a unique case of a batsman being given out while he was walking back into his crease.
How Twitter Reacted To The Whole Incident?
Jeez .. just saw this …. NOT OUT 8 days of the week . He only looks down when he feels something hit his boot in my opinion #WIvSL .. https://t.co/wakJKeos3I

— Russel Arnold (@RusselArnold69) March 11, 2021
Fielders are running in quickly and your out of your crease, your first thought would be to get home as quickly as possible, not stand 3 meters out of your crease, then meander back leisurely. I tried to search for a case to defend Gunathilaka but can't. ?#SLvWI https://t.co/AztY3My3Qf

— Brad Hogg (@Brad_Hogg) March 11, 2021
It's official Cricket has gone bonkers … !!! https://t.co/eN9U8wVSg8

— Michael Vaughan (@MichaelVaughan) March 10, 2021
NOT OUT ??‍♀️ https://t.co/X9pY6mUpOF

— Lisa Sthalekar (@sthalekar93) March 10, 2021
Don't think that was willful at all. I wouldn't appeal but hey ??‍♂️??‍♂️

— Daren Sammy (@darensammy88) March 10, 2021
"Wilful obstruction" no way was that wilful… #shocker #WIvSL

— Tom Moody (@TomMoodyCricket) March 10, 2021
West Indies players can field! Wowza

— Dale Steyn (@DaleSteyn62) March 10, 2021
On the other hand, Kieron Pollard was not even near the ball to pick it up. So, for that reason, it was rather strange for him to even appeal and the umpire giving it out. Funny, the incident from the game and rest assured West Indies vs Sri Lanka will surely have many more such moments. Hopefully, not controversial and more pleasant ones!!