Dinesh Karthik has made his name in Indian Cricket in his years as a professional and has won the hearts of many fans with his great performances. This earned him the captaincy of KKR in 2018 and he was ranked by fans as a great captain, but sudden changes of events at KKR in the last edition was shocking. Let's see what took place at the KKR camp!
What Was The Reason That Dinesh Karthik Stepped Down From The KKR Captaincy?
In last year's IPL edition, there were sudden changes of events at Kolkata Knight Riders as their captain, Dinesh Karthik decided to step down from the captaincy position which was very shocking for all the viewers and fans. It is said that due to some reason the captaincy was passed to the Englishman, Eoin Morgan.
Recently, Dinesh Karthik is in England to do his commentary part. During an interview, the former KKR captain answered what was at the bottom of his thoughts at that time. He continued that Eoin Morgan wasn't completely ready to take on the captaincy and that he was hesitant about it.
He added on in the episode of Gaurav Kapur that 'We were aware of it, and a lot of credit goes to KKR for handling the situation well. They understood what was going on with me. They instantly said, no problem. There is Morgan'.
At this point, Kolkata was in the fourth position in the IPL. They had secured four wins out of seven games. It said that Dinesh Karthik took this decision due to a personal reason. There was no influence on the franchise.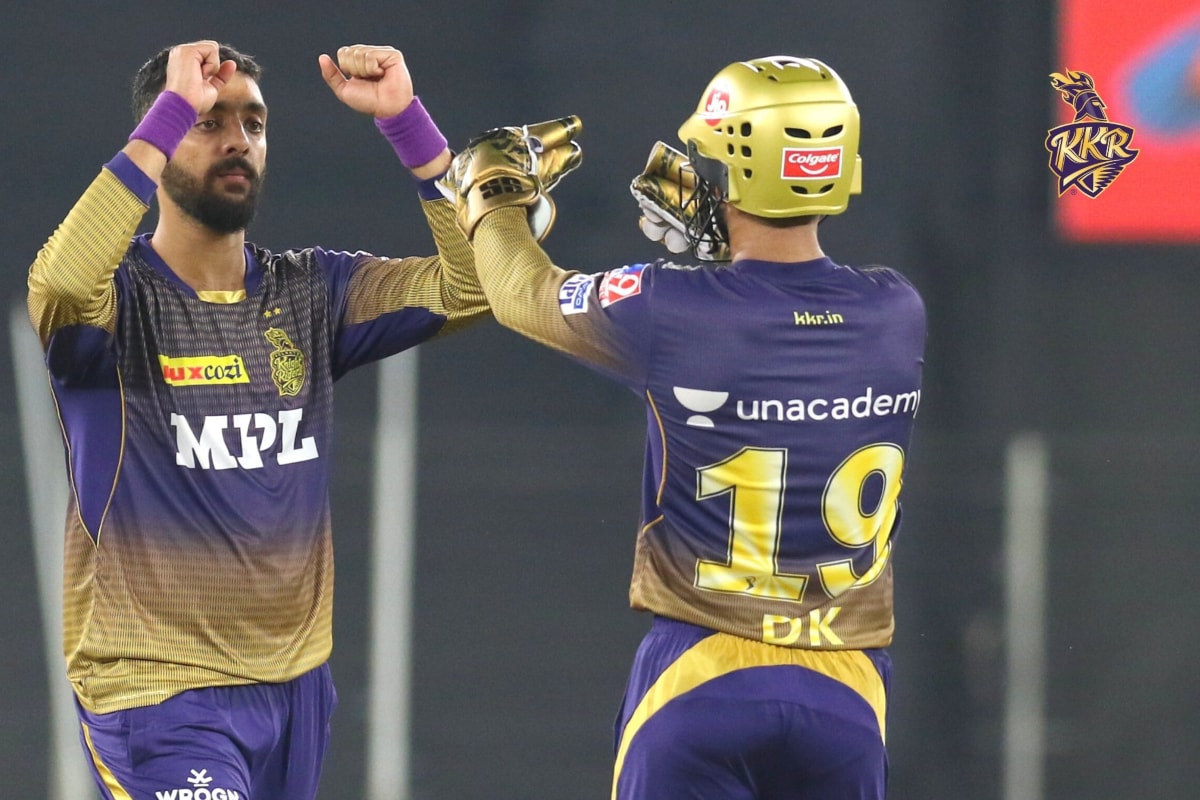 The Englishman was shocked by the decision of Dinesh. Asked him a couple of questions like 'Why would you do that?' He further asked other basic questions but was in complete shock. As said before, Dinesh is currently doing commentary in the UK and was the captain of the Kolkata based franchise since 2018. The season, they finished third and made a good finish to the season with an acceptable performance from the players.
The captaincy shift surely would've affected the performances. They did end it on a good note and the team wasn't playing really well. Now with the second part of the IPL incoming and the lack of clarity on who will be able to join the tournament, it will be a difficult season for all franchises.
One thing is sure that KKR can once again turn back to Dinesh Karthik to lead the side. The likes of Eoin Morgan and co. will not be returning in the tournament. That means that KKR will need pure leadership at the top. In that case, Karthik could be the man to mentor the youngsters and lead the team to potential glory. Every team will be weaker in this second phase that is just prior to the T20 World Cup. So hopefully KKR has a plan as well.