Barcelona is apparently interested in Atletico Madrid midfielder Saul Niguez, who is presently on loan at Premier League team Chelsea.
According to El Nacional, Barcelona has renewed its interest in Atletico Madrid and Spain midfielder Saul Niguez, who is now on loan at Chelsea and is suffering for game-time.
Saul, a product of the Atletico Madrid development system, had spent his almost entire professional career with the Rojiblancos, with the exception of a loan stint with Elche. The 26-year-old had been an important component of Diego Simeone's squad until last season when he dropped below Marcos Llorente, Thomas Lemar, and Geoffrey Kondogbia in the pecking order.
As a consequence, Saul requested a transfer away from the Wanda Metropolitano early this year, with Barcelona expressing strong interest in signing him. However, a deal did not materialise, and the Spanish international ended up signing for Chelsea on a season-long loan on the last day of the summer transfer window.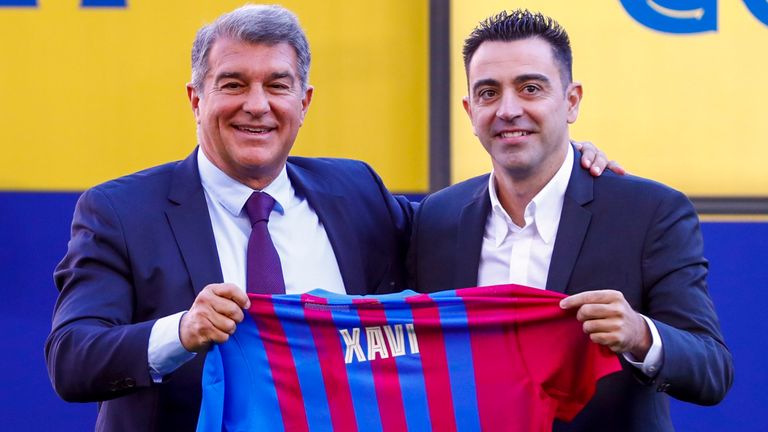 Saul, on the other hand, has failed to find a spot in Thomas Tuchel's squad since going to England. Indeed, the 26-year-old has made only five appearances for Chelsea in all competitions, just one of which was a Premier League start — and even in that game, Saul was brought out at half-time.
Chelsea can sign Saul on a permanent basis for €40 million, but as things are, they are unlikely to explore that option. In fact, according to the article, Tuchel has urged the club to let him return to Atletico as early as January, which would be a problem for the La Liga winners since they may be unable to finance his salaries while maintaining under La Liga's Financial Fair Play rules.
Will Barcelona make a move for Saul?
This circumstance has sparked Barcelona's attention, and the club is now contemplating making another bid for the 26-year-old midfielder. The Catalans are looking for reinforcements in the centre of the park, since there are doubts about Frenkie de Jong's future after Ronald Koeman's dismissal, and Sergio Busquets is growing older.
Given his established La Liga history and ability to play in numerous midfield spots, Saul can be an asset for the Blaugrana, with the report saying that incoming boss Xavi would be open to working with the 19-time capped Spanish international.
For their side, Atletico would be happy to let Saul Niguez join Barcelona on loan until the conclusion of the season. They do not, however, want to incorporate a permanent transfer option to Catalonia. It now remains to be seen if the Blaugrana can sign the midfielder in January after missing out on him in the summer.
The current situation of Saul Niguez
The plan was for Saul Niguez to be the experienced and versatile stunt double, filling in for the three of N'Golo Kanté, Mateo Kovai, and Jorginho if one of them was injured or rested. That's why Chelsea went to tremendous lengths to get him in on loan in the last hours of the summer transfer window, with a buy-option in place, just in case he made a huge impression and demonstrated that his career wasn't already in decline at the age of 26.
However, as things stand, he is in no danger of having such an influence. In reality, Saul has fallen to the bottom of the midfield pecking order, having played as many minutes as Ross Barkley and half as many as Ruben Loftus-Cheek. But, although Barkley began this weekend, Saul has played in the League Cup for two-thirds of his minutes, and he hasn't started in the Premier League or Champions League in two months, since his very first (and quite horrible) outing for the club.