The era of Virat Kohli as captain is officially over. And what a glorious span it was. From taking a team who cowered under the weight of expectation overseas and converting them into behemoths, sauntering in on opponent fortresses and trampling over them with aggression and swagger which was never associated with any other travelling Indian teams of yore.
This team under Kohli gave as much as they got, sometimes even more: and they were not afraid of the mind games played on and off the field. At home, they were the ultimate Demons, Pummeling each and every visitor with such ferocity that would give opposition nightmares for days. It is safe to say that Virat created a juggernaut, and now taking this juggernaut to the next level is the responsibility of the new captain.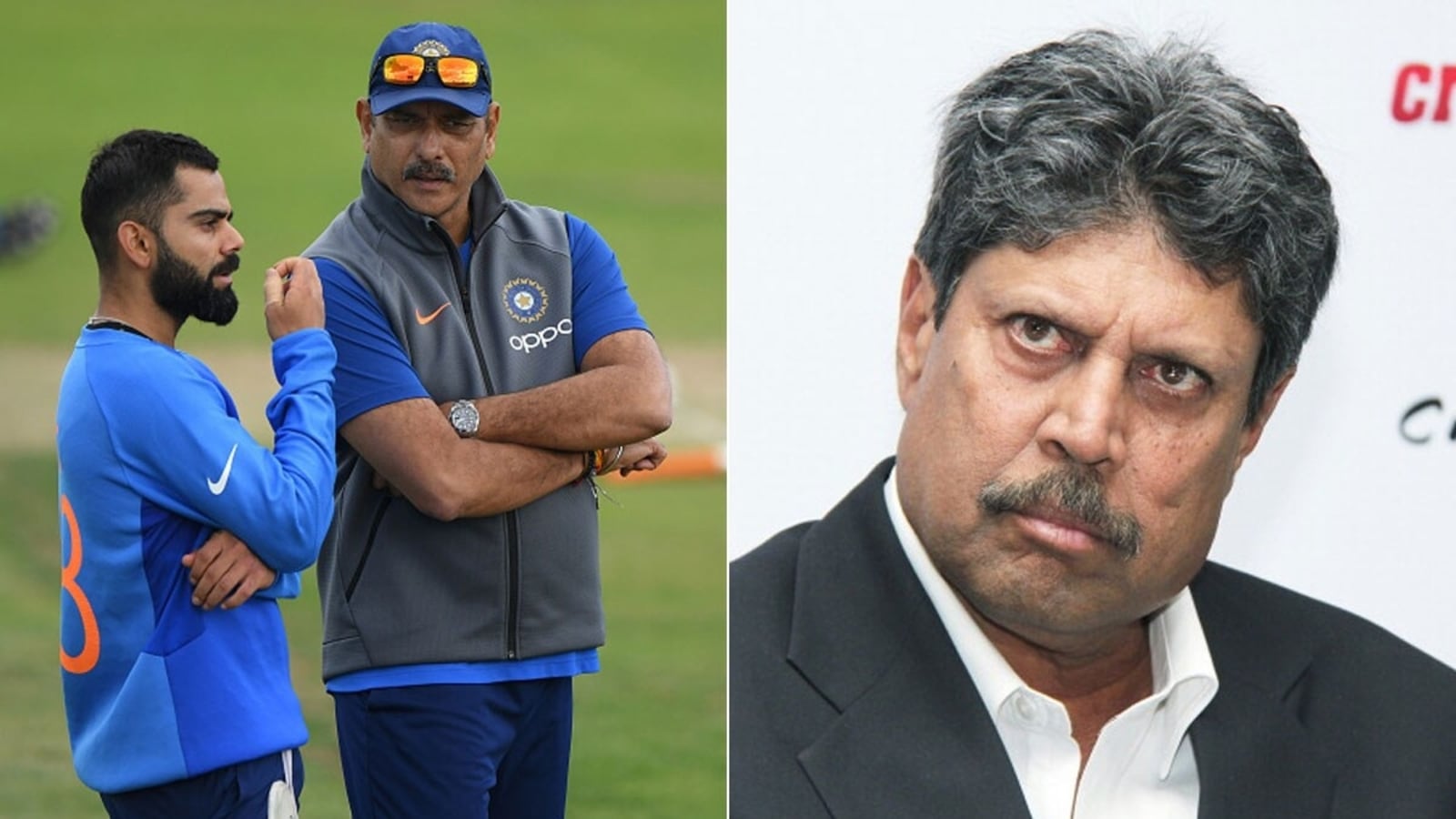 The Best Advice Any Indian Legend Could Have Given Virat Kohli?
But what about Virat?. As a captain he was regal, unfazed and almost always wore his heart on his sleeve, making the team an exact reflection of his likeness. Now that he is not captaining anymore, what do we expect from Virat the Batsman, or Virat the Player? Will he be a team player? Will his ego come in the way of the team?.
If former all-rounder and World cup winning captain Kapil Dev are to be believed, Virat will have to knuckle down on being the proper team player and be the beacon in bringing forward a new crop of players to usher in an era for India to dominate world cricket in the coming years.
The 63-year-old welcomed Kohli's decision to stand down from the captaincy, saying "that he was going through a very rough time" and "appeared to be under a lot of pressure". However, he made it very clear that he will have to keep any ego he has on the side and knuckle down if he has to play under a new leader.
What Did Kapil Dev Go On To Add?
In a conversation with Mid-Day,
Dev
gave his own example, saying "Sunil Gavaskar played under me. I played under K Srikkanth and Azharuddin. I had no ego. Virat will have to give up his ego and play under a young cricketer. This will help him as well as Indian Cricket. He should be the guide, the mentor and the elder statesman to lead the new captain and the new players."
He also went on to establish the importance of Virat Kohli the batsman, saying that we cannot afford to lose Virat the batsman. There is still a lot of work to be done for the future.
He added, "Now everyone knows that this is exactly what
MS Dhoni
did in his final days as Captain. He identified Virat as the replacement, and once when he assumed the mantle of captain, he was with Kohli every step of the way, gliding him, advising him on tricky situations, making the transition process all the easier for the then-new Captain. Virat as the predecessor is expected to be the mentor for the next captain, guiding him in the exact same way as Dhoni guided him. This is beneficial not only for the new captain but also for the Team in general, thus having a much more balanced and well-rounded squad."
All eyes remain on what unfurls ahead, as the spotlight once again is on Virat Kohli, but the batsman and the player. What he does here can shape the landscape of Indian Cricket for years to come. It is time for a new chapter of Indian cricket to unfold.