Latest Chelsea News: Chelsea defender Antonio Rudiger has agreed to terms with Real Madrid on a four-year contract once his current deal ends after the season this summer. Since Thomas Tuchel took over as manager at Stamford Bridge, the German has established himself as one of the best defenders in the English Premier League.
Chelsea was desperate to keep Rudiger's services. But the delay in the transfer of ownership meant that the Blues were unable to discuss new terms. As a result, the 29-year-old centre-back decided to look into the possibility of leaving the club. Real Madrid is taking advantage of the situation.
According to the website GOAL, Rudiger is expected to receive a salary of £5.7 million each season. According to reports, Rudiger and his agent Sahr Senesie, who is also the player's half brother, would each get a reputed signing bonus of £29m. This will be split equally between them.
Toni Rüdiger has already completed his medical tests as new Real Madrid player, club sources confirm. Deal now 100% done as reported earlier. ⚪️🤝 #RealMadrid

Official statement from Real will be after the Champions League final. https://t.co/pBT1tWJEOE

— Fabrizio Romano (@FabrizioRomano) May 10, 2022
Latest Chelsea News: Chelsea is ready for a major exodus in the summer transfer window, coming in from multiple reports across the country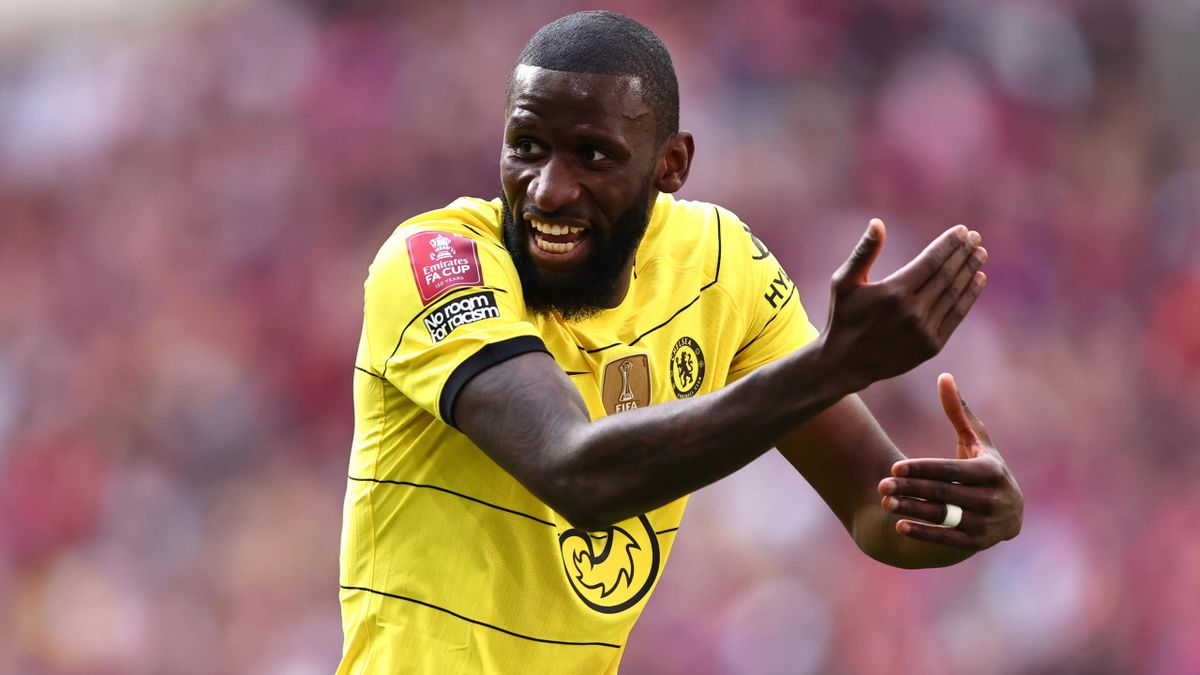 The Blues might be in for a major exodus in the summer transfer window. As many as four defenders are potentially leaving the club in the process. Rudiger is not the only player to be looking for a move away from the club. Andreas Christensen, Cesar Azpilicueta and Marcos Alonso are all open to potential exist from west London.
Understandably, the Blues will be looking to add to their squad during the summer transfer window. However, it is still uncertain how much money the new owners will be allotting to the club for potential transfers. They are headed by Todd Boehly, at this point.
Following head coach Thomas Tuchel's confirmation, the 29-year-old decided to quit a few weeks ago. Not long after Chelsea gave some clarification about their position. Unfortunately, Todd Boehly & Co. will now have to focus their efforts on finding a successor for Rüdiger rather than on persuading him to remain with the Chelsea (and also Andreas Christensen).
What's the situation right now?
It remains to be seen whether such replacements will come from the transfer market after Chelsea's operating license is eventually updated. Things could totally change over the next few years.
When Chelsea fans look back, I'm sure there will be some disappoint by the loss of some players. But there's no point in wishing people like Fikayo Tomori or Marc Guéhi were still there. Their adventures, situations, and schedules are all their own.
As Tuchel said, Chelsea will continue to exist despite Rüdiger's absence, and Chelsea will find answers. Chelsea's manager, Thomas Tuchel, and the club as a whole have had to work under a variety of restrictions to comply with the special license' granted to the club. It allows them to continue operating even though their owner is unknown. As a result of this predicament, a takeover process did go into overdrive. That is with little time to work with. The license will be expiring at the end of May and the club needs to act.