NBA 2023: Recently, Gilbert Arenas has been making headlines for making inflammatory comments on video. This time he directed his ire onto the game officials, accusing them of rigging the game. He immediately attacks them, saying they are well aware of what they're doing and aggressively manipulating games.
It's hardly a coincidence that big names tend to receive better breaks. James Harden once attempted more free throws than any other player in the NBA. This time it's Joel Embiid's turn. When paired with the Beard, Philly is an absolute terror to face.
All this because Referees have a say in influencing the way a game goes. "You get a 40 piece, you get a 40 piece, Everyone gets a 40 piece!" – The referees sure do behave like Oprah Winfrey at this point!
What kinds of games spring to mind? The Lakers' recent game against the Celtics was surrounded by controversy despite seeming to be a victory for the Lakers. It seemed like LeBron James was about to score the game-winning basket when he was hacked down by Jayson Tatum, but no foul was called. The replay clearly shows that he was struck (not just touched) and hence entitled to free throws.
The committee publicly admitted to making seven separate errors throughout the game. They said that they would not be able to rest easy that evening. Absolutely not!
Even in the early 2000s, Arenas's play seemed futuristic. He averaged seven three-point attempts per game when the midrange was at its most effective. It was a lot for the time, but it's just right now.
NBA 2023: Gilbert Arenas has been making headlines for making inflammatory comments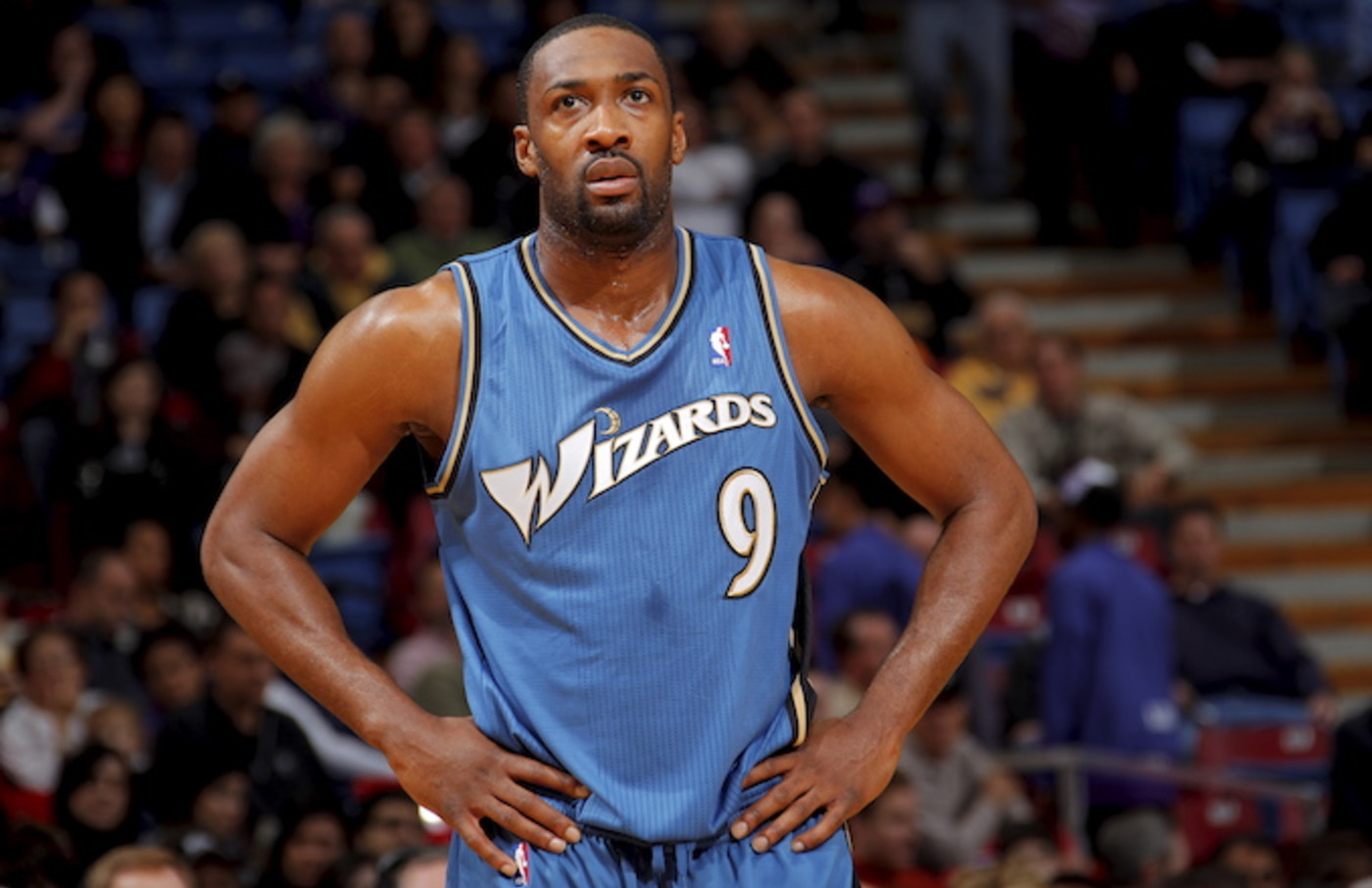 His argument hinges on the idea that stars like Harden and Embiid may influence the officials to get more scoring opportunities. He gets the call from LeBron James or doesn't. Even if he is large and robust and is not readily persuaded by his motions, it does not imply there is no touch. Because of this, he ultimately had to use a flop.
With his skill already honed for three-point shooting, all Gilbert Arenas would have to do is tweak his cutting ability, and he would be hailed as the finest guard this league has ever seen.
What's next?
Rick Barry said it best: "If the game were called as it were in the rule books, more than half of the "interesting" plays would be wiped out. Bron's "coast to coast" dunks earn him a vacation, not just a trip. Even though almost every man on the team handles the ball.
The officials and regulations of FIBA games are superior, and the players generally play by the book. The National Basketball Association has evolved into a spectacle and a popularity battle. Even though Giannis Antetokounmpo has been the greatest scot-frees season, the narrative is being crafted for Joel Embiid to win home his first trophy.
The officials will not get off easy, but they have the incentive to improve the game's atmosphere. Plays from the 1950s are so dull that audiences no longer desire to watch them.
ALSO READ: NBA 2023: "Stephen Curry Can Not Lead The Warriors To The Playoffs" – Nick Wright Casts Shadow Of Doubt About Dubs' Role In 2023 Title Race