Chelsea secured a decisive win away from Lyon, the current champions of the Women's Champions League, in the first leg of their quarterfinal match. Chelsea took the lead in the first half thanks to a fantastic goal by Guro Reiten, who was set up by a wonderful individual effort by Scotland's Erin Cuthbert.
Lyon, the eight-time winners, dominated the first half, but they paid the price for their mistakes. The posts were rung by shots from Chelsea's Lauren James and Lyon's Delphine Cascarino. After being eliminated by Lyon in the semifinals in 2019, Chelsea travelled to France well aware of the formidable challenge that lay ahead.
After a slow start, Lyon established their control and often set up striker Eugenie Le Sommer for good scoring opportunities. But she was unable to convert any of them. Lyon has now advanced from the quarterfinals in 12 of its 13 appearances.
Soon after, Chelsea showed their ruthlessness in front of goal. Reiten's curling shot (the team's first on target) tucked into the far corner. Moreover, James followed it up by rattling the post. The second-half play was more open as both teams sought an equalizer. Cascarino came close to giving Lyon the equalizer with a shot that hit the post. But Chelsea remained dangerous on the break.
Chelsea leave Lyon with a 1-0 first leg lead over the reigning champs in their UWCL quarterfinal tie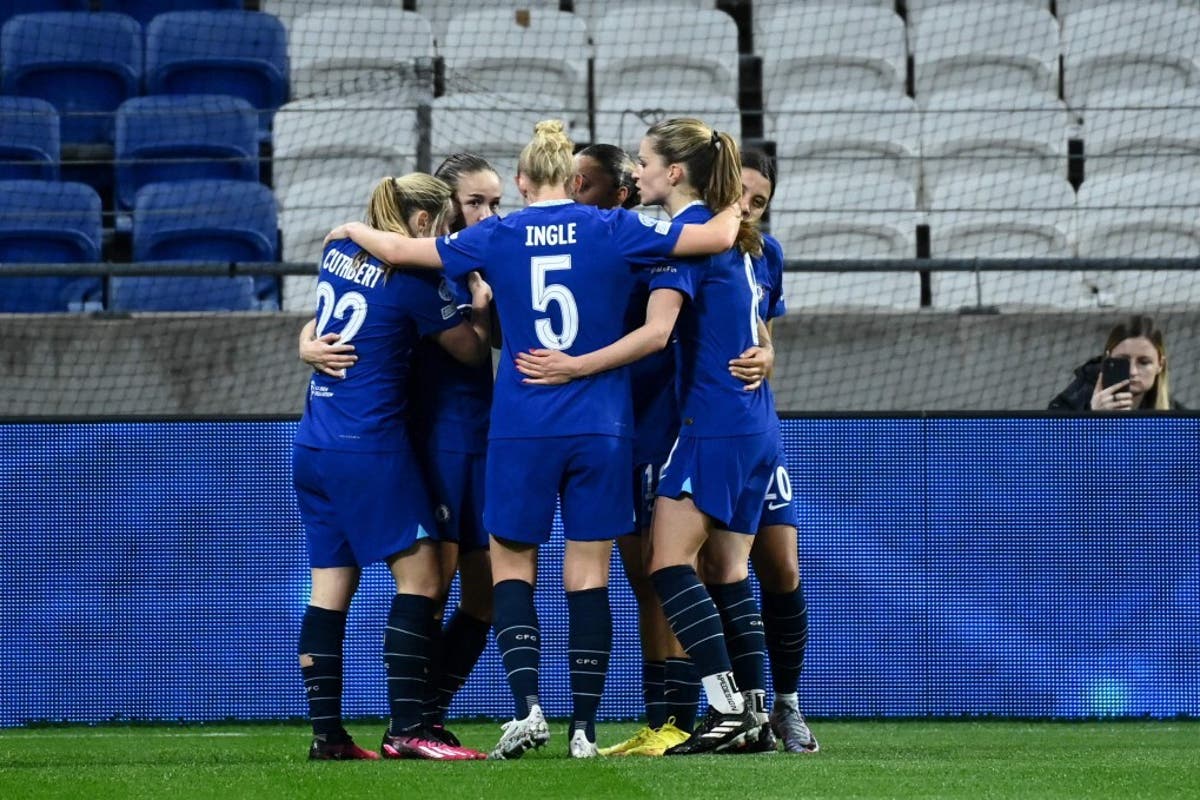 Although Emma Hayes' team has a little lead heading into Thursday's return leg at Stamford Bridge, there is cause for worry over the fitness of important England centre defender Millie Bright, who was substituted off before halftime and will get a scan on Thursday morning.
Chelsea will take heart from their second-half defensive performance. It was just the fourth occasion this season that the European champions failed to score. Moreover, they picked off Lyon against the flow of play in the first half and taking a slim lead back to London. So, they minimized opportunities and vexed the visitors in the second.
James, an England international, showed her skill when she forcefully hit the post and later set up Sam Kerr for a golden opportunity; Kerr, an Australian, was signalled offside when she shot over the bar, but replays indicated she was onside. Cuthbert's effort to regain possession paid off when she nutmegged Damaris Egurrola and set up Chelsea's game-winning goal by setting up Reiten with a beautiful pass.
Even though Chelsea still has work to do to advance in Europe, this is a monumental result given the club's history. The game was determined by a few moments of excellence, which Lyon regularly produces in their favour.
Ada Hegerberg, a great striker for Lyon who was an unused substitute in France after returning from a protracted layoff, might help the team in the second leg as they look to avenge their 5-1 loss to Arsenal in October.
ALSO READ: "Liverpool Set To Get A Gem Of A Player" – Liverpool Looking To Sign The 15-Year-Old Prodigy In 2023
Twitter Reacts:
My girls💙💙💙💙 https://t.co/mM7afHocaU

— Gabriel➰ (@dareal_gabriell) March 22, 2023
we're winning it this time.🔥
You saw it here first.👍 https://t.co/5o0eK7x52N

— Catalyst™ (@Rheuben01) March 22, 2023
We're taking over https://t.co/K3QlmZOQ8E

— 𝗿𝗶𝗹𝗲𝘆 𝘀𝗮𝗻 (@negusriley) March 22, 2023
Chelsea FCW-biggest club in London, as usual https://t.co/4PS01vO3XI

— emilia✨ (@elimyalicia) March 22, 2023
It's our time 🔥🔥🔥 https://t.co/Zlg3s5V7Qw

— Richie 😎 (@rnyantakyi002) March 22, 2023
They are balling 💯 https://t.co/uqOsdILgPv

— Passport guy🌴 (@olayemiharkym) March 22, 2023
This game was fixed kmt Lyon can go to hell. https://t.co/nKxsd3IZnQ

— WecleanedupBets (@wecleanedup) March 22, 2023
Chelsea Women are more relevant than Chelsea
Wow 😮 https://t.co/4oU1BSV0gs

— DarkOs (@rxdarkos) March 22, 2023
We all know Lyon will roast them

— Joseph NOMO🇨🇲 (@CodeHacker237) March 22, 2023
Taking a 1-0 win over the current Champions League winners into the second leg is huge. And the second leg is at home 🤞🏼

— MUDRYKKKKKK 🇨🇦 🍁 (@Honest_Cfc_Fan) March 22, 2023