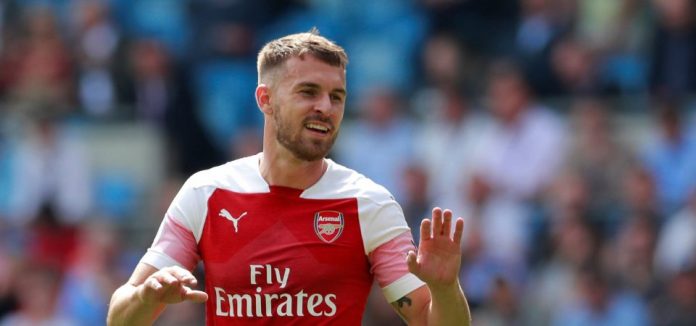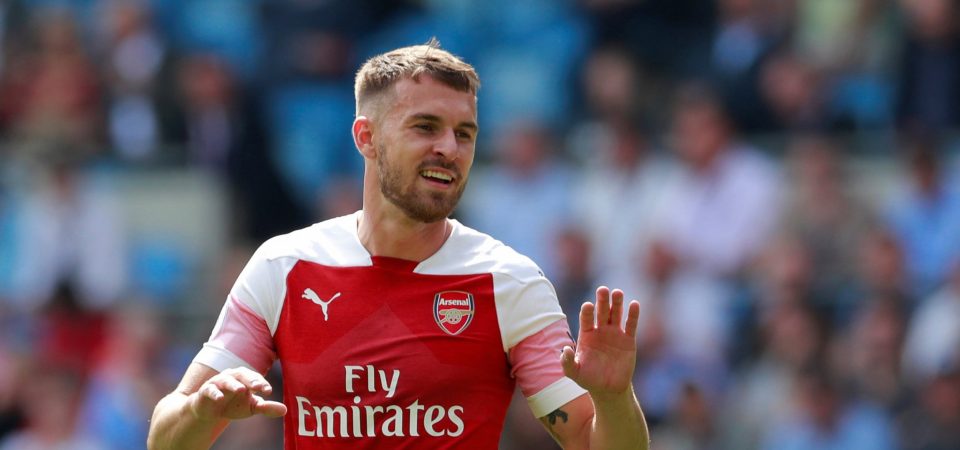 If the Arsenal fans are following the Paul Pogba to Juventus saga, they would find something interesting in it for sure. The Serie A champions offered three players to Manchester United for their former talisman. The Red Devils might be expected to accept the deal too. Ole Gunnar Solskjaer has been looking to let go of the French World Cup winner. With that being said, he and the club might consider this deal that they are being offered.
One of the three players that might be asked to move to Old Trafford, could be former Arsenal star, Aaron Ramsey. The former Gunner had left for Turin after the club failed to offer him a new deal last summer. The fans of the north London giants were unhappy with this decision.
However, it was former boss Unai Emery who was in charge at that point of time. Post that, Freddie Ljungberg has come and done, followed by Mikel Arteta. The Spaniard is now in the hot-seat. Things are quite different and a lot of changes are imminent.
Why Arsenal? Once A Gunner, Always A Gunner
To add to that, if Ramsey does agree to move to United for any reason, he will not want to play for them. Though he may not have a real say in the swap deal, he can always have talks with the United officials. Keeping that in mind, he might look to be loaned out once at Old Trafford.
A club that could be monitoring this situation closely, might be the Gunners. The north London giants may not be able to resign their former skipper. However, they can at least loan him from United. That way, he will not have to endure the misery of wearing a jersey of Arsenal's fierce rivals.
His football career, as a player too, is far from over. Ramsey is just 29 and has 3-4 good years still left in him. He will want to make the most of this time and win more titles. This is something that he can do under Mikel Arteta and make things happen.
Despite that, this is a story which is generally seen in fantasy tales and novels. In real life, things are very different and that might be the case here as well. Ramsey may never agree a return to England and might move elsewhere if Juve doesn't want him.
The terms of the swap deal for Pogba might be changed. The Italian side might have to offer someone else instead of the Welshman. Things could really get complicated in the summer transfer window.
Why Manchester United Can't Keep Him?
The outbreak has already dominated the football factor. It could also play a huge role in determining the situation in the transfer window. Paying the wages of three more players, along with a returning Alexis Sanchez will be quite tough for United. The Manchester-based side too won't have a lot of money to spend.
Having purchased Bruno Fernandes in January, things could get complicated for them as well. It will all be an interesting saga. Only time will tell how it further develops. Meanwhile, the Arsenal fans will be hoping that Ramsey can come back to Arsenal, one more time. Just like how maybe a Thierry Henry did and make the crowd go nuts. Fantasy, it's a wild thing after all!!