Television pundit Paul Merson slammed a 'clueless' management for targeting Manchester City's assistant coach Mikel Arteta to replace Unai Emery for the Arsenal job. The Gunners sacked Emery last month owing to the team's drowning campaign this season. However, the situation hasn't changed any bit even after Freddie Ljungberg took over as interim coach. The Gunners have been able to win only one match in the last twelve outings and stand ninth on the English Premier League table with twenty-two points in seventeen games. 
After a humiliating loss to Pep Guardiola's Manchester City at the Emirates Stadium, Arsenal's chief executive Vinai Venkatesham along with lawyer Huss Fahmy reportedly set up a meeting with Mikel Arteta at his home early on Monday. Eventually, the north London giants managed to sign him.
Arteta who made 110 appearances for Arsenal in his five-year stint at the Emirates (2011-2016), scored fourteen goals. The former Spanish midfielder was approached by the club when Arsene Wenger was sacked, but the management chose Emery over his services. Now that Unai Emery is dismissed, Arteta has become the forerunner in this competition to become the Arsenal boss. 
According to reports, Vinai Venkatesham had already begun talks with Manchester City's management back then. They supposedly did not have any problem in losing their assistant coach in exchange for some compensation.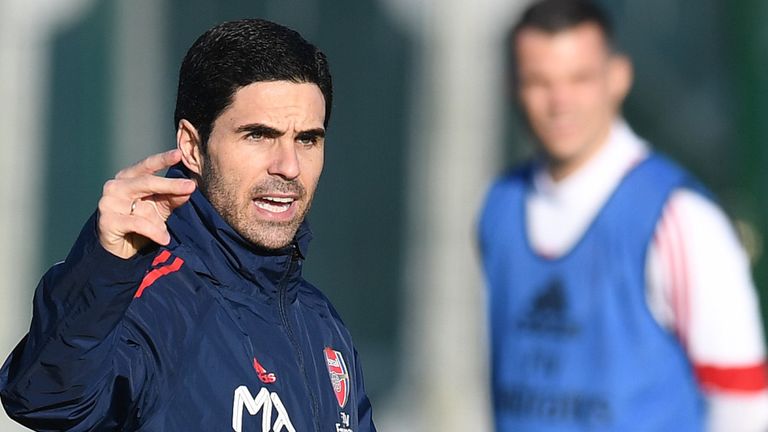 Amidst all of this happening in the league, former English forward and now a pundit Paul Merson had stated that the job would be too much for Arteta to handle. He urged the club to reverse all the moves as they may be making a huge mistake by appointing the former captain as a coach. 
While talking to Sky Sports, Merson said, "This is a big, big gamble putting someone that has never managed before in charge of a club the size of Arsenal. It is all well and good saying he has worked under Pep Guardiola, but let us be honest, Guardiola would struggle to manage this Arsenal team. Guardiola and Jurgen Klopp would struggle!"
Arteta has become a popular coaching face ever since he joined Manchester City in 2016 and trained well under Pep Guardiola. City have won two back to back Premier League titles, and the 37-year-old has played a major role both times. But Merson seems to be adamant as he feels Arteta is not so experienced to take over a team that is in such a miserable state. 
"You are only as good as your players at the end of the day and the idea of Arteta replicating Guardiola's style of football at the Emirates just falls apart when you look at the players he will be working with."
"I felt sorry for the Arsenal players on Sunday because they are not good enough to play for the club. They are playing for a top, top club but they are mid-table or even lower-league players that they are expected to win football matches week in, week out.
"It is not as if Arsenal are underachieving, they are just not good enough. Sunday's defeat to Manchester City was embarrassing, cringe-worthy even. I cannot think of a single player Guardiola would take out of this Arsenal team," he added. 
Mikel Arteta was competing with former Napoli manager Carlo Ancelloti and Marco Silva who was sacked by Everton recently. However, the club decided to go with the inexperienced main-man, which might cost them in the long-run.