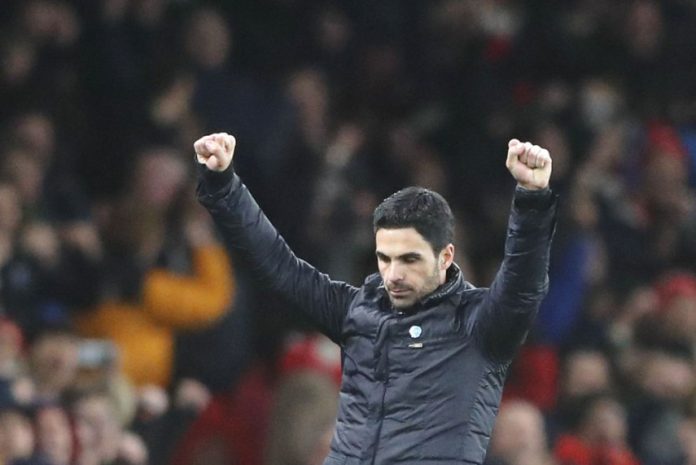 The Story Back Then- Arsenal sought help in neighbours Manchester City's home. Arsenal officials reportedly had arranged a meeting with Manchester City's assistant manager Mikel Arteta on Monday. He may be the next in charge at the Emirates stadium. Arsenal chief executive Vinai Venkatesham and Huss Fahmy were seen leaving Micheal Arteta's house early on Monday before rumours of the former Arsenal player's homecoming spread. Mikel Arteta is currently working as an assistant manager at the Etihad Stadium. As statistics prove, he has done well under Pep Guardiola's guidance.
What Was This Story Linked With The Arsenal Job?
The Emirates Stadium again filled with disappointment. That was when Kevin De Bruyne blew away all the shimmering hopes with a delightful brace. A precise assist to Raheem Sterling. Manchester City crushed Arsenal with a 3-0 scoreline. That was as Freddie Ljungberg who is appointed as the interim manager failed to convert a must needed result.
Freddie was only appointed after the club management decided to sack their ex-managed Unai Emery owing to a pathetic season so far. But nothing seems to change, after all, Arsenal is miserable and the ninth-ranked team in the English Premier League with twenty-two points in seventeen games. This could be the fourth year where the Gunners fail to finish in the top four and qualify for Europe's most prestigious club contest- UEFA Champions League.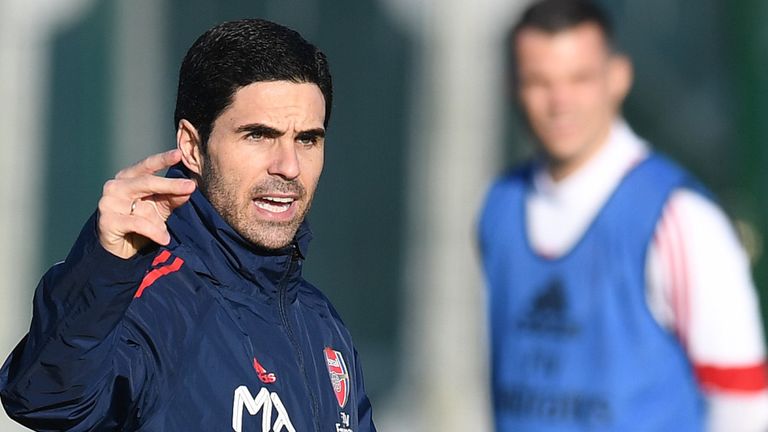 Arteta, who is a former Spanish midfielder was linked with the club. That is when Arsene Wenger left. The club officials chose Unai Emery over the 37-year-old. Mikel had made 149 appearances for Arsenal in a duration of five years (2011-2016). He very well understands the dynamics of the club and the league. This made him the front-runner back then to become the Arsenal chief. Arsenal sought him out as the perfect candidate over Carlo Ancelotti. 
Metro.co.uk reported that Arsenal management is expected to make a move in the next 48 hours after speaking to Manchester City's Assistant coach. Vinai Venkatesham secured all permissions before arranging this meeting and will hope for a positive outcome. City boss Pep Guardiola has decided not to stop Arteta and let the process flow with time.
What Paul Merson Told Sky Sports?
Sky Sports got to speak with English football pundit, Paul Merson who analyzed the task. He said it is too much for Mikel Arteta to handle. He understood that Arsenal sought him out as a bright candidate. However, he felt it was too much to ask of him.
"This is a big, big gamble putting someone that has never managed before in charge of a club the size of Arsenal. It is all well and good to say he has worked under Pep Guardiola. But let us be honest, Guardiola would struggle to manage this Arsenal team. Guardiola and Jurgen Klopp would struggle! To ask someone with no managerial experience to take charge in the current circumstances at Arsenal is a big ask. There are also massive question marks over his credentials, massive questions."
"One of the major factors with Arteta being linked with the job is that he has worked closely under Guardiola. Also, he used to play at Arsenal. Other than the fact he would not get lost on the way to training. I do not know what else he brings to the table."
Arsenal will like to proceed as soon as the compensation is negotiated. Arteta still has 18 months of the official duration left at the Etihad. The Gunners would want to see him soon.