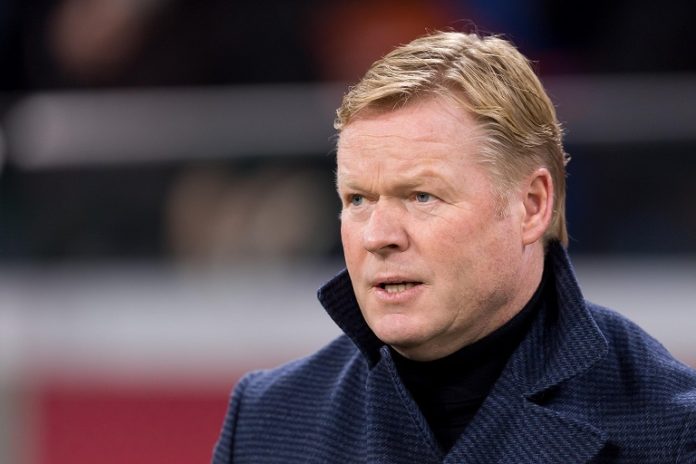 It seems to be the case with FC Barcelona. The club is literally everywhere. They are linked to each and every player that is available or transfer listed. Being talked about more than the likes of some top European clubs, who are always mentioned. They have done some good business already and are looking for more. The wage-bill issue that the club has had, is not hampering their ambitions in the transfer market.
With that being said, another player is now being linked with the Catalan giants. This time it is a player that has been wanted by Manchester United for quite some time now. The player is Bayern Munich man Leon Goretzka.
The former champions of Spain are trying to bring in new options to the Camp Nou. They are looking to add players with lower wages. Getting in stars who can be long-term prospects is the thought process. That is what they have been trying to do right through the window.
With that being said, they have gotten rid of some of their stars and are still trying their luck at getting it done further. Keeping that in mind, the German international is now being linked with a move to Spain as well. Whether the interest is quite serious or not, will be seen in the days to come.
The club had previously showcased their interest in him back from his days at Schalke. However, they could not match Bayern's pull for the German's signature. With the player having just a year left on his contract, he could be all set to leave for free. That is for the second time in his playing career. It could be a big move at him yet again.
Can He Make A Major Impact At The Catalan Club?
Leon Goretzka has been a top player for Germany over the years. He has made a major impact in the years that have gone by. Goretzka is 26 at present and he has performed at the top level for quite some time. He still has a lot of time in his career and can add some much-needed quality to their team.
He could be the kind of player that Ronaldo Koeman needs. This transfer could change the face of the Barca side. That is if it does indeed happen. Though that seems tough at the moment, there is no certainty in football and anything can happen. Bayern may not want to let go of their prized asset. However, it is not totally in their hands.
If the player wants to move on with his career, there is no way of retaining him. However, it seems to be an interesting transfer story, with a lot of big clubs looking at this option. It could favour Bayern as well if they look to cash in on him and get in a young asset to replace him for the long run. Let's wait and watch what tactics Barcelona employs to sign him now.