The debate continues between the Arsenal fans. Few want the signing from Bayern Leverkusen, Brend Leno to be behind the post and the others want Cech to continue behind the posts. The new philosophy of Unai Emery has not suited Cech in anyway. He has had the ball more this season than any other season. He definitely seem comfortable with the ball at his feet.
Could Leno do a better job?
Yes Cech has all that legendary figure but don't you guys think his time is up?
Leno is so much more comfortable with his feet and can definitely suit the Emery style. He is more of a kind of keeper Emery needs. Although Cech still has got his reflexes good enough.
When asked to Emery who does he prefer,he told that  both of them are important in their own way and also added to that by saying that Cech will continue to keep his number 1 post in premier League and Leno will be used in Europa.
Does that mean we finally can see Leno play this Thursday?
It definitely does mean that . Emery also has told that Leno would be starting this Thursday . He is gonna start all the summer signings this Thursday .
Will Leno live up to fans expectation?
Arsenal fans do have a lot of expectations from their new singing. After seeing Cech struggle with his feet. Arsenal fans would expect better from Leno.
If he does well in Europa League. He might get the chance to be the number 1. He could overtake Cech. Arsenal fans are excited to see how he performs. They pray that he lives up to their expectations. He did do a horrendous mistake in the pre-season and they hope he doesn't repeat his mistakes.
When Leno was asked how frustrating it is to be on the bench. He did say, he believes he eventually would get a chance and he will wait for his chance. He would be behind the posts the entire Europa tournament. Will he play a vital role in them lifting Europa this time after Arsenal missed out on it last time?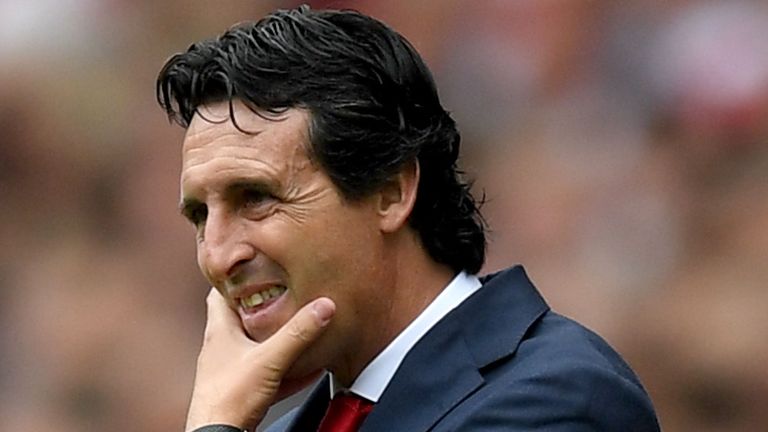 He definitely will play a major role . As he would be starting all the games in Europa . He needs to be at best of his forms for them to seal  Europa this time. He did make a horrendous mistake in the pre-season and they hope he doesn't repeat his mistakes.
The innovative Spanish boss won the Europa League with the Spanish club Sevilla three times in a row. He did from 2014-2016. Arsenal having gone out in the semies last time  under Arsene Wenger. He would be looking to take his new team to their first ever European trophy. It would be four consecutive for him.
We will have to wait and see if the magician of Europa League will unleash his magic yet again.
Can he make it 4 Europa League in 4 years? Arsenal will hope he does do it.
This also can assure them a champions League spot for them in the next season which will be a big boost for the club.