According to the latest reports, Premier League giants Liverpool are in the hunt to sign Villarreal superstar Samuel Chukwueze in the summer transfer window to bolster their squad. The Nigerian forward has been dubbed the new Arjen Robben and the Reds should snap up a deal for Chukwueze instead of a move for Lille star Nicolas Pepe.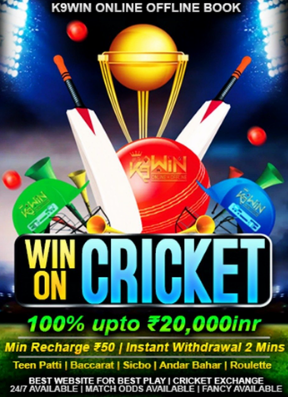 Jurgen Klopp's Liverpool enjoyed a stellar season this term as they managed to win the glorious Champions League trophy in Madrid following a 2-0 win over Tottenham Hotspur in the finals of the competition. The Merseyside club have also enjoyed their finest campaign ever in the Premier League since it was formed back in 1892. Although Manchester City still won the Premier League title for the second time in as many seasons, Liverpool ensured that the title race went right down to the wire as they lost out to Pep Guardiola's team by just one single point.
Last season, Manchester City broke multiple records as they stormed their way to the Premier League title, breaking multiple records in the process and amassing a staggering 100 points to win the league. Liverpool made sure that it wouldn't be as easy as it was for City last term as they finished on 97 points, just one behind City on 98. However, the Reds did manage to taste success for their incredible run as they managed to get their hands on the prestigious Champions League. The English club won the continental trophy for the sixth time in their illustrious history but is at the risk of losing key players in the summer transfer window. Egyptian winger Mohamed Salah has been linked with a move away from Liverpool and the Reds have already lined up a replacement for the 26-year-old forward in the form of Nicolas Pepe.
Klopp wants to bolster his attack for next season in a bid to dethrone Manchester City and wants to add depth to his squad in order to end Liverpool fans' 30-year long wait for a Premier League title. The German manager has identified Nicolas Pepe as an ideal option to strengthen his squad as 23-year-old had a stunning campaign, with Lille helping the French club to a 2nd place finish on the Ligue 1 table with 22 goals and 11 assists this season. The young winger will set Liverpool back by around €80m which could be a massive gamble if he does not manage to live up to the expectations of the club.
Samuel Chukwueze on England: "Playing in England is still an ambition for me. It was very close for me to sign for Arsenal, almost had the contract in my hands. Unfortunately, it did not work out fine with my academy due to the side of agreement and payment." pic.twitter.com/ArzGHDoJwI

— Squawka News (@SquawkaNews) May 3, 2019
However, reports claim that Liverpool should instead look to sign Villarreal's Samuel Chukwueze because the 20-year-old star would suit Klopp's system. Chukwueze has scored five goals and notched up two assists as well in La Liga for Villarreal but he usually prefers to come on the inside with no pressure and play his natural game.
The basic idea behind the claim for signing Chukwueze is the fact that he could slot in as a midfielder in Klopp's 4-3-3 formation and he is also valued at €63m, cheaper than Pepe. The money could be saved to bring in another quality star who can help the Kops in the long-run.