"Good luck to the @USMNT tonight against Canada! Really sad that I have had to sit out these important games because of injury but I will be supporting from London. Let us get the W ????."
It seems that Christian Pulisic must be really helpless as he missed USA's CONCACAF Nation's League tie against Canada. The match was one-sided, as the Americans won 4-1 on Saturday.
The Chelsea star has been recovering from a hip injury and may have to miss the clubs Premier League tie against Manchester City. The American winger had to be substituted during Chelsea's victory over Crystal Palace, which raised concerns for Frank Lampard who commented on Pulisic's injury by saying, "The only frustration is he comes off with a bit of an injury. He was going to be subbed before he scored his goal, he has got a bit of a hip issue, but I am hoping it is not too bad because the way he is in full flow at the moment is great to see."
USA manager reported Christian's injury when he revealed that Pulisic is officially ruled out of the league. He added, "We just got that information. This was a collaborative decision with the club looking after the best interest of the player. These decisions are always difficult because this group and the coaching staff want nothing more than to have Christian here, but it was a risk we were not willing to take at this time."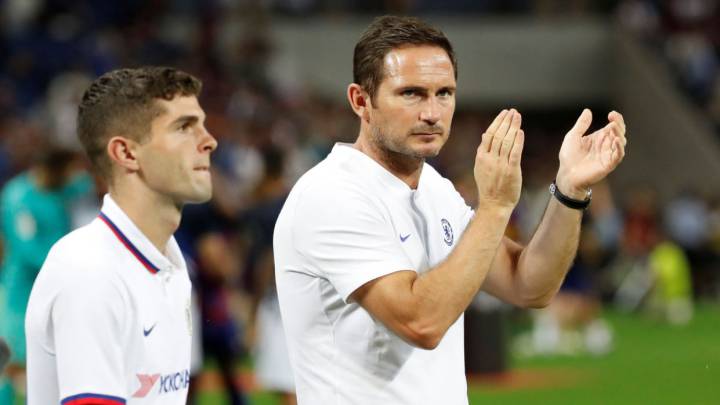 The 21-year-old had been a healthy contributor in Chelsea's six-match winning streak including his hat-trick against Burnley. That was his first real contribution for the west London outfit, since joining the team at the start of the current campaign.
His exclusion will pressurize the Blues who failed to maintain their lead over Pep Guardiola's men, who beat them 2-1. Things could have been worse for the Londoners, though they managed to keep the game rather close.
However, there is no official statement released by the Chelsea management which keeps Christian's inclusion for the upcoming Champions League fixtures in a shadow. Even if Pulisic gets a thumbs up from the management, it is very unlikely that he will play.
Lampard will possibly be looking to rotate the squad yet again and get in some of this talented wingers, as Pulisic recovers. It will be interesting to see how long the player now takes to recover and come back into the first team.
The player who was brought in to replace Belgian international Eden Hazard needs to work on his fitness and fast. He really hasn't been able to build that momentum so far, since his move. With that being said, the fans must be really frustrated with the way that things are for him, right now at the Bridge.
Only time will tell whether this high-quality former Borussia Dortmund star is able to turn things around or not. Let's hope for the very best in the days to come. Things are going to be quite interesting for Lampard and co.