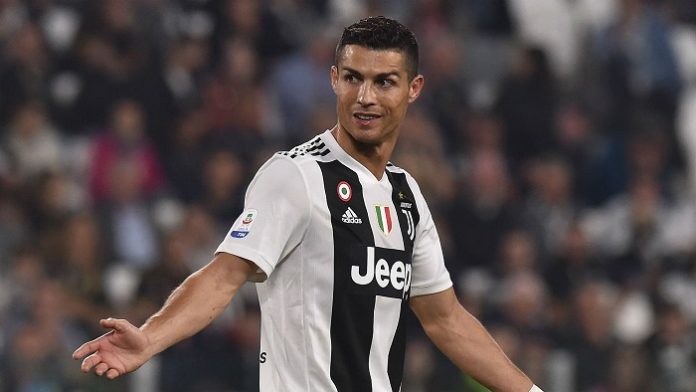 The off-the-pitch problems just won't stop for the Juventus star, who left Real Madrid to join the Serie A champs. The attacker who has left his mark on the world of football over the years has impressed once again in Italy, though he might still be in trouble. In September, 2018 Kathryn Mayorga, 34, had accused Cristiano Ronaldo of rape and the case won't just die down.
She says, as quoted by German publication Der Spiegel, that the current Juventus forward raped her in a suite in Las Vegas in 2009. This was the first time when Mayorga spoke about this incident revealing all details about what happened.
Kathryn's lawyer has documents which includes description of the incident by Ronaldo's side. Ronaldo was back then quoted as saying, "She said no and stop several times." This could land him in trouble, if true.
Ronaldo released an official statement in the week following Mayorga's allegations, where he denied any wrong-doing. Recently, in an interview, Ronaldo spoke on the allegations again, where he stated that the 'truth' will come out soon.
I firmly deny the accusations being issued against me. Rape is an abominable crime that goes against everything that I am and believe in. Keen as I may be to clear my name, I refuse to feed the media spectacle created by people seeking to promote themselves at my expense.

— Cristiano Ronaldo (@Cristiano) October 3, 2018
Cristiano's ex-girlfriend, Jasmine Lenard called Ronaldo a psychopath and also requested to help the rape survivor, Mayorga.
She wrote, "On that note and after much thought, I am reaching out to Kathryn Mayorga and her legal team to offer my assistance in her rape allegation against Cristiano Ronaldo please contact me. I have information that I believe will be beneficial to your case and I would like to help you."
She further posted a series of tweets, where she insisted that she has evidence and will bring Mayorga to justice. It is a private account and hence we can only share a screen-shot of the Tweets, though there are a lot more coming form where this has.
Most of these Tweets were to showcase Ronaldo as a very disturbed person and add more weightage to the accuser's case. Her comments took a direct hit at the player and he will now have to face the music, if proven guilty. Here is a look below at what she sent out.
Ronaldo has not spoken much publicly and has always insisted on the fact that the law will decide his fate and justice will be served. He has not come out and made any sort of allegations and that has been really good on his part.
The one positive for the forward will be that, unlike Los Blancos, the club from Turin actually had his back (the reason why he left the Bernabeu in the first place). Back when Ronaldo was accused first in this case, his current club had really supported him right through and had posted this message on their official Twitter handle.
.@Cristiano Ronaldo has shown in recent months his great professionalism and dedication, which is appreciated by everyone at Juventus. 1/1

— JuventusFC (@juventusfcen) October 4, 2018
The Portugal international has been confident right through that this is nothing more than a publicity stunt and these false accusations will die down. However, with these women uniting with his ex and targetting him, it seems that this story is far from done.
The attacker barely escaped prison in the tax fraud case with a suspended sentence, though it this works out against him, he could be going to jail for a long time. It will be interesting to see whether this case actually has substance or it is just another rant story. Usually in such cases, the woman does not come out and point fingers unless she has solid proof, though nothing is certain till proved.
Writer- Hrishik Joshi