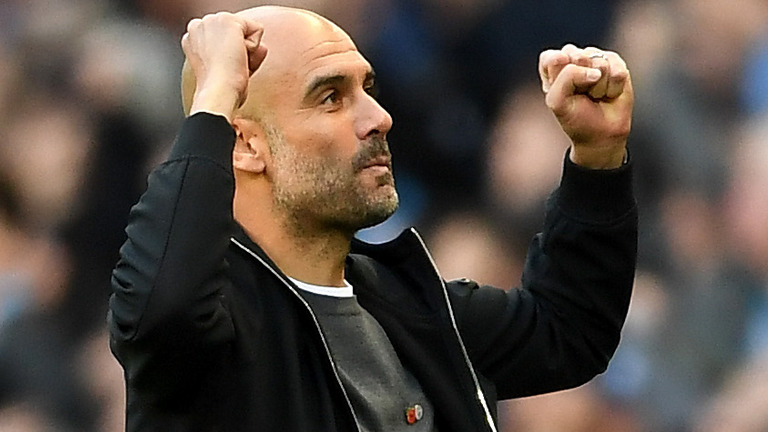 The 22-year old French midfielder is currently under the radar of several English clubs and even linked with Juventus and his coach justifies the whopping interest. According to Lyon coach Bruno Genesio, Tanguy Ndombele can be the next Paul Pogba and is not amused by the rising interest on the French midfielder.
Ndombele has caught the eye since coming to Lyon from Amiens initially on loan in 2017 and has impressed in both Ligue 1 and also in Champions League catching the eyes of top European clubs in the process.
The young midfielder got his first call-up for the Les Blues in October last year and Genesio firmly believes that the midfielder can follow the path of his compatriot Paul Pogba in becoming a star at a big European club if any of the deal materialises.
Genesio told Italian publication Tuttosport that the young talent is strong physically and is technically sound too.
"With the first touch he manages to pass even three players, and when he starts he is difficult to stop. He is precise with his passing, he has a nice dribble. I do not like comparisons, but in fact Ndombele can be a new Pogba."
Further, about the possibility of his move away to a club like Juventus, the manager added, "Tanguy will become a top club midfielder so I would not be surprised to see him at Juve in the future. But as I am his coach, I would like to enjoy him a little more here at Lyon."
The 22-year old midfielder has featured 33 times for Lyon this season in all competitions and has managed to score only twice which came against Hoffenheim in the Champions League group stage fixture. Genesio also believes that the youngster needs to be more clinical in front of goal to reach his full potential.
"Tanguy can play in all midfield roles, he started scoring, but in the future I expect him to grow in terms of goals. He must become a midfielder with eight to 10 goals per season."
However, Manchester City wont wind that statistics anyway, Pep Guardiola is looking for an able replacement for Fernandinho who is on the wrong side of thirty and gradually declining. The Brazilian has been a vital cog in City's amazing run of form as they give Liverpool a run for their money and chase their second consecutive Premier League titles.
Ndombele is physically well built and packs a punch in midfield and can be a valuable addition to Pep Guardiola's side. He is very versatile and can play even ahead of a defensive midfield role and has the knack of dropping in the pockets of space near the opponent's final third. Under Pep's master guidance the French midfielder can definitely follow the footsteps of his compatriot and World Cup winner Paul Pogba in coming years if the deal materialises.
However, until then the French midfielder has signed a contract extension with Olympique Lyon in September keeping him at the club till 2023. Genesio's men are currently gearing up to face FC Barcelona in their UEFA Champions League knockout fixture and Ndombele will have a huge role in the middle of the field if the French side wants to take anything from the difficult fixtures.