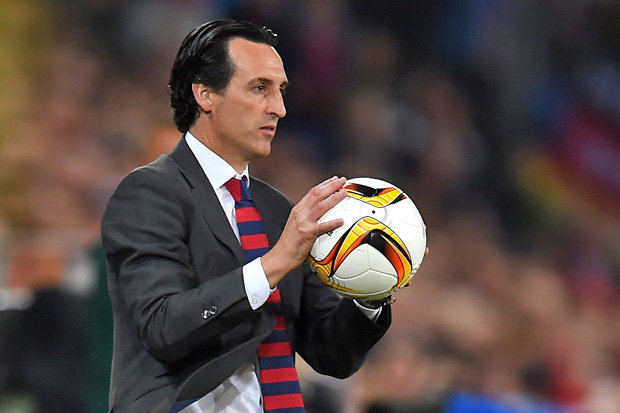 La Blaugrana star Ousmane Dembele has recently fueled speculation that he could be joining Arsenal after being spotted in London with four Gunner's players. It seemed like a get together at a dinner party where the picture was taken but the Arsenal fans were quick to recognize that there could be a possibility of the superstar moving to the Emirates Stadium this summer transfer window.
There was plenty of hype around Ousmane Dembele when the young sensation decided to join Barcelona last summer. The move from the Spanish side was forced when they needed a suitable replacement for the departing Neymar as the Brazilian was moving to Paris Saint Germain. Dembele signed for Barcelona from Bundesliga side Borussia Dortmund for a fee of around €105m last summer but has not had a fruitful first season with the Catalonian club.
Dembele has not had a great debut with Barcelona after a long injury spell on the sidelines but managed a return rate of just four goals and six assists in all competitions which were rather underwhelming given the price tag that he arrived for.
In fact, so poor have been his performances that Barcelona was looking to get rid of him even before the FIFA World Cup began in Russia. Dembele played a bit-part role in France's World Cup triumph which has given Barcelona second thoughts of keeping hold of Dembele. But Dembele is still worried about his place at Barcelona after the arrivals of Arthur Melo, Malcolm and Arturo Vidal this summer, the presence of Lionel Messi, Luis Suarez and Philippe Coutinho also means that Dembele will find it more difficult to get into the starting eleven.
After legendary manager Arsene Wenger stepped down from the managerial job at Arsenal, new boss Unai Emery has made a few changes to his squad. Despite making a number of changes at the North London club, the Spanish manager is still keen on bringing another midfielder this season and is keeping close tabs on Dembele.
The unhappy star recently at Barcelona was joined by Alexandre Lacazette, Matteo Guendouzi, Henrikh Mkhitaryan for a meal at Pierre-Emerick Aubameyang's house on Thursday night. Aubameyang's father was quick to post a picture on Instagram with a caption saying, 'very happy to be with family and surrounded by our guys'.
Dembele is a close friend of Aubameyang and the duo has known each other since their days at the Signal Iduna Park at Dortmund. But Arsenal fans were hoping that this could be the start of something new at the Premier League club with Dembele joining Arsenal. Earlier there were reports that the Welsh midfielder Aaron Ramsey could be used as leverage to lure Dembele to the Emirates.
I think that Dembele could be a great signing for Arsenal because he would be a good fit under Emery in the forward line. Hopefully, the Spanish boss could bring the best out of the 21-year-old winger for the upcoming season, if he does indeed make the move to north London soon with a lot of rumours going around.