Chelsea is interested to sign two Lille stars i.e., centre-back Gabriel Magalhaes and striker Victor Osimhen this summer as they look to strengthen their squad for the upcoming season. The Blues have a good relationship with the French Ligue 1 side since they signed Eden Hazard in 2012 for £32m. Lille has a good reputation for producing bright young talents through their ranks for a long time now. Eden Hazard got his breakthrough year of his career playing for Lille in his younger days.
Chelsea could not sign any player this season due to the transfer ban they got by UEFA in June 2019. This time there will be no shortage of money and Frank Lampard has been given a healthy budget of around £200m to spend on recruits this summer.
Lille's young Brazilian defender Gabriel Magalhaes has shown promise in the last couple of seasons in Ligue 1 and has caught the eye of several big clubs including Chelsea. However, the 21-year-old centre-back has shown his admiration for the Chelsea boss.
Gabriel told UOL that Lampard was a great player and he admires him a lot. When asked about the prospect of being coached by Lampard, he added that he had just renewed his contract with Lille until 2023.
What Gabriel Magalhaes Said?
He also said, "The focus now is to return to play and end the season at a high level, and qualifying Lille for the 2020-21 Champions League."
There is another Premier League side who is interested to bring the defender in England, that is Carlo Ancelotti's Everton. The Lille defender says he saw the reaction of the two sets of fans from England wanting him to join their club on his Instagram account.
He added that he was delighted by the reactions that he was getting. However, the decision was far from done. Keeping that in mind, a call could be made soon. Depending on what all the parties want, a decision would be surely taken. Only time will tell which way the tide swings.
Chelsea are in need of more players and will want to win titles. They were banned from buying players last summer. The Londoners did not spend a penny in the January transfer window as well. Due to this, the money will not be a problem.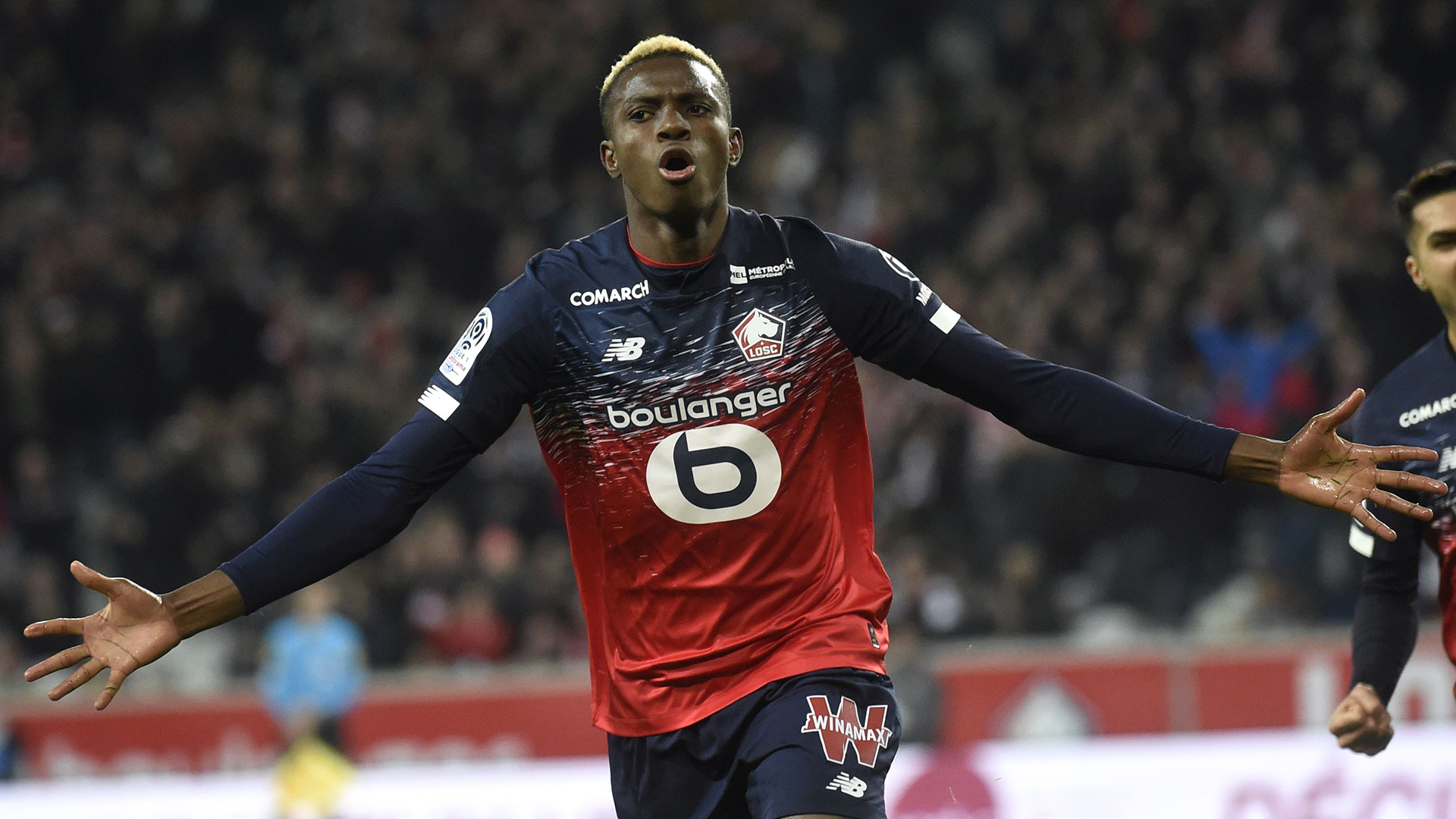 The Other Star Linked
Another player that is highly linked with Chelsea is striker Victor Osimhen. The Nigeria youngster has had the best season of his career this term. He has scored 18 times for Lille before the season got suspended due to Coronavirus outbreak.
The 21-year-old striker caught the eye of the footballing world after he won the Golden Boot in the FIFA U-17 World Cup in 2015. Nigeria won the competition that year. After that, he signed for Wolfsberg, rejecting the offer to join Arsenal at that time. He was later sent on loan to Belgian side Charleroi.
Last summer Lille signed the forward and finally, he showed what he is capable of. Chelsea will have to pay more than £80m for the striker if they want his signature. Lampard has other options as well as Timo Werner. Lautaro Martinez is another name that has been linked to join the west London club.