According to the most recent reports, Chelsea star center back Antonio Rugider will be out for another month due to a groin injury after he was only deemed fit to return to first-team football action. Frank Lampard has done exceedingly well since his appointment in the summer overtaking the job from his predecessor Maurizio Sarri. The 41-year-old had only one year of management experience with Championship club Derby County before returning to Stamford Bridge as a manager. Initially, it was a tough start for Lampard as a manager as he lost the opening game in the Premier League 4-0 against Manchester United and the UEFA Super Cup against Liverpool.
The Blues have picked up the results off late and look a lot more comfortable under Lampard's regime as they sit in third place on the Premier League table and also in line to reach the next round of the Champions League. Although Chelsea was knocked out by Manchester United in the League Cup a few weeks ago, they certainly look like they are heading in the right direction.
However, one major cause of concern for Lampard is Chelsea's injury woes are continuing to pile up as defender Antonio Rudiger is set to be out for another month following a groin surgery that he has undergone on Tuesday. The German central defender was injured last season before making a brief comeback for a few appearances, only to be hurt once again and spend time on the sidelines. Rudiger joins a long list of Chelsea players who are currently out due to injury or just recovering from their respective problems.
The news of Rudiger's injury comes as a bit of shock for the Chelsea faithful as he was deemed fit to play only last week by several news outlets. But it seems that the player may well be out for a minimum of one whole month ruling out any chances of appearing in the month of November. Earlier this week, Lampard responded to rumours about that Rudiger being fit and ready to play, when asked by reporters the former England international explained, "No, he is not fit, I saw the quotes. There was a miscommunication somewhere. He is not fit and will be seeing a consultant on Monday. It is an ongoing issue with his pelvic area which is bothering him. I was surprised by the quotes. It is miscommunication. He is not there."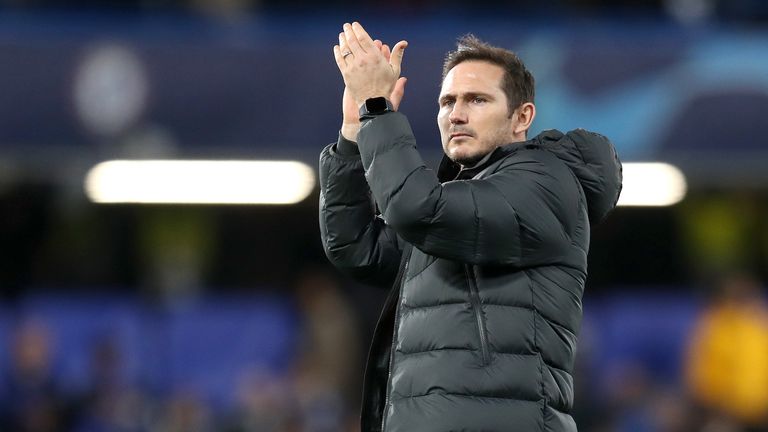 The 26-year-old Rudiger had undergone knee surgery in the summer because of the anterior cruciate ligament tear that he had suffered last season. He made his comeback playing the first 45 minutes against Wolverhampton Wanderers in September but stretched his groin once again resulting in the same problem.
Rudiger was an imperative part of the Chelsea squad last season which lifted the UEFA Europa League title and also managed a top four finish in the Premier League. Frank Lampard won't be too concerned with the injury because of the encouraging partnership of young duo Fikayo Tomori and Kurt Zouma at the heart of the Chelsea defence. Rudiger adds some much-needed experience to the team and Lampard will be glad to have him back as soon as possible.