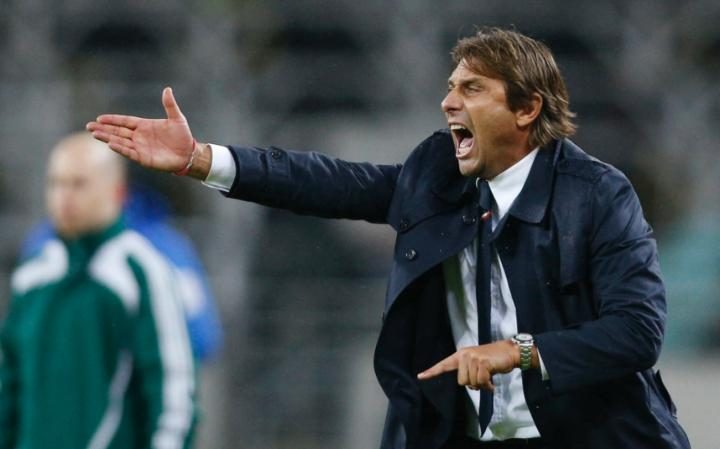 The entire world has it's focus on Russia right now where the World Cup is being hosted but this should not let you deviate from the fact that the situation at Stamford Bridge is rather patchy and unsettled. Chelsea manager Antonio Conte's days are numbered as the Chelsea board are apparently ready to bring in former Napoli man Maurizio Sarri. Reports in Italy claim that the West London club have agreed terms with the 59 year old Italian to bring him to Stamford Bridge. The deal will see Chelsea pay Napoli €5m to release Sarri of his contract in Italy.
The report further goes on to say that the Chelsea officials were even successful in convincing him to appoint Chelsea legend Gianfranco Zola as his assistant manager. Zola's agent has however brushed it aside by saying that no approach has been made though clearly stating that Zola would love to come back to the Bridge and work with Sarri.
Despite winning the league in his first season and the FA cup in his second season , the Blues are widely expected to sack Conte. Chelsea are taking legal advice over his handling of the sale of Diego Costa, to whether it was mismanaged. The Italian dumped the Spanish striker last summer telling him in a text message that he was no longer needed. Chelsea believe Conte's actions may have diminished the value of Costa by a few millions as clubs were then alerted that he was no longer part of the plans.
Costa got furious and missed the first half of the season despite being fit to play. Conte is due to a payout of €9m for the final year of his contract. The Blues feel they may be able to cut that amount if they can prove that Conte mishandled the sale of the Spanish man who has three goals at the World Cup in Russia so far. He was eventually sold to his former club Atletico Madrid for €59m.
Antonio Conte is in no mood to quit his job at the Bridge. That is only making this whole thing more difficult for Chelsea. Conte respects his contract and has even turned down interest from Spanish giants Real Madrid, PSG and the Italian national team with the latter wanting him to return to his previous post.
Maurizio Sarri is however rumoured to be unfazed by any of this. Reports claim that he is actually building up his backroom staff all the while patiently waiting for Conte to make way for him. According to Daily Mail, Sarri wants Giovanni Martusciello of Inter Milan to join his coaching staff. Martusciello, who worked with Sarri during his time at Empoli, has a reputation of helping to bring youth through the ranks into the first team.
When it comes to player recruitment, Sarri wants to stick to his Serie A roots. Inter Milan star Matias Vecino and Napoli's Jose Callejon are reported to be his priority targets. Vecino is currently in Russia playing for Uruguay while Callejon had a successful season with Napoli last term.
All this can be just rumours or just glimpses of reality that the media somehow got their hands on. Either way the situation at Stamford Bridge is unsettled at the moment and nothing can be believed until the club officials  confirm anything. Right now, the officials are pretending to be focusing on Russia, all the while making the fans furious over lack of player transfers and managerial change. Whether anything is actually going to happen, remains to be seen.