Michael Ballack played for Chelsea in an important phase of his career. During his career at Chelsea, Ballack won 1  Premier League title in 2010, 1 League Cup title and 3 FA Cups. It was rumoured previously that Michael Ballack might join Chelsea as the coaching staff. However, that rumour did not come true. A few days back, Michael Ballack has posted that he is pursuing a degree of UEFA B license coaching at this moment. In future, we might see Michael Ballack as a head coach of a top European side.
Michael Ballack's love for Chelsea is known to all. He has always been very much passionate about Chelsea in his playing days and even after that he has stayed loyal to the club. Currently, Chelsea are going through a transition period. They are also in a transition period. At this moment, they have got Frank Lampard as their manager Petr Cech as their technical director of Board.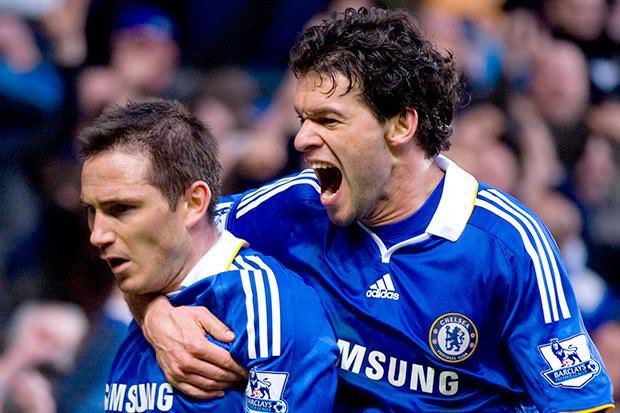 Both these players were there with Michael Ballack in his playing days at Chelsea. In this transition period, it is quite natural that Michael Ballack is going to support his former teammates. That's why he came to the training ground of Chelsea FC at Cobham before their match against Southampton in the Premier League.
This Chelsea side have full of youngsters in their squad. Most of them are academy players. The confidence level of these young players have certainly been boosted by the presence of a stalwart like Michael Ballack in front of them. Michael Ballack was also seen in a meeting with Frank Lampard and Petr Cech. Hopefully, the elements of the meeting were certainly the gradual progress of this Chelsea side.
Chelsea are performing really well in the Premier League with the youngsters at this moment. Frank Lampard might just be proving that he is the ideal guy to be there at the hot seat of Chelsea. The Blues have won their match against Southampton on Sunday by a margin of 4-1. With this win they took their tally to 14 points in 8 matches so far. They are currently placed at the fifth position in the League table. They are just two points behind the second-placed side Manchester City.
It is quite a good achievement at the beginning of the season for Frank Lampard's men. They are still missing the service of their two-star players named Antonio Rudiger and Ruben Loftus Cheek. Chelsea will be much stronger after the return of these two players in the starting lineup of the Blues. Tammy Abraham is currently the joint top scorer of the Premier League with 8 goals under his belts. Mason Mount has also scored 4 goals and he is providing all the support to Tammy Abraham.
Frank Lampard announced Jorginho as the new vice-captain of the team as the attitude of Jorginho is creating a positive impact for the Blues during the matches. Willian is also trying to prove that he is worthy of taking the number 10 shirt. So, we can say that the positive vibes are all around Chelsea before going into the International Break.