According to the latest reports, Paris Saint Germain midfielder Adrien Rabiot has been fined by the club as he left Qatar's mid-season training trip to attend his ailing father, who was dying in the hospital. The French midfielder has been the target of many top clubs on the European continent as Manchester United, Liverpool and even Barcelona are on the hunt to obtain his signature.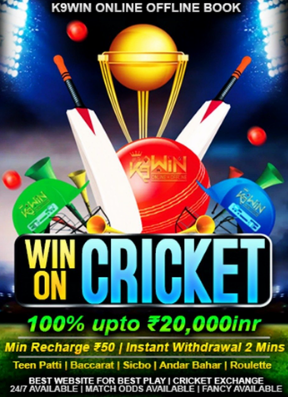 Rabiot is one of the most wanted targets for top clubs in the summer transfer window. The dynamic midfielder has been incredible for the Ligue 1 giants ever since making his debut back in 2012 and has gone on to win 16 major honours with the Parisians ever since. However, Rabiot is now looking for a move away from the Parc Des Princes to challenge himself and take on a new test. With his contract expiring in the summer, La Liga giants Barcelona have been monitoring his progress on a regular basis.
Rabiot's mother, who also acts as his agent, has been trying to enforce a move for her son to the Camp Nou but there are some shocking details that have emerged in this saga. Since December, PSG boss Thomas Tuchel has dropped Rabiot from the first-team for each and every game of the Champions League, Ligue 1 and the Coupe De France. Reports claim that Rabiot was also forced to train separately from the regular squad and Rabiot's mother has blasted the PSG chiefs for keeping her son in exile.
In an interview recently, Rabiot's mother stated that her son is probably held as a prisoner at PSG as she explained the treatment towards Rabiot during his absence for the mid-season training camp in Qatar, "My son is a prisoner at PSG. The one thing he has asked is to complete his contract and that is respected. They fined him for not traveling to Qatar when his grandmother died and his father was dying. The team left on Sunday for Doha, Adrien's grandmother was buried on Friday. And if, even if Adrien had gone to Qatar on Sunday, I would have had to call on Monday to tell the club to send him back quickly. As early as Monday morning, I received a call from the American Hospital doctor who warned me that Adrien's dad's situation was deteriorating sharply."
Rabiot (23) could be one of Real Madrid's surprise signings this summer. He will be a free agent after refusing to renew with PSG and sources close to the French club believe he already signed an agreement with Real Madrid. Zidane & Florentino both like the player. [as] pic.twitter.com/Ay9q9t6NT2

— SB (@Realmadridplace) March 28, 2019
Rabiot's mother also went on to take a dig at Brazilian superstar Neymar for his antics off the pitch and the attitude that he showed while he was injured, "How can we blame him and punish him for not having gone to Qatar with two deaths in 20 days? His grandmother died on the 5th. His dad on the 25th. He is a hostage. At PSG they fine players for arriving six minutes late to a team meeting. Others, while injured, are allowed to travel around the world and go to carnivals."
This is a serious case for Rabiot and his family and it doesn't look like he will play another game for Paris Saint-Germain in the future. He is wanted by Chelsea, Liverpool and also Manchester United, with the latter being strong contenders for his services in recent times, it can be said.