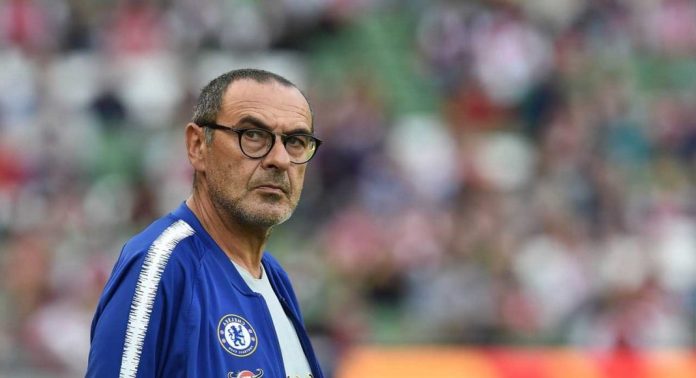 The west London outfit are thinking of rewarding manager Maurizio Sarri with a couple of forwards, as they are happy with the team's performances so far and wish to add more quality up front. This would be a step to ensure that the team is able to win more titles in the current campaign, after an impressive start to the new campaign. The two players that are on top of their wish-list are Mauro Icardi and Krzysztof Piatek.
The Serie A duo have looked quite impressive in recent times and can solve the problem that the Blues are facing up front, with regards to Alvaro Morata not firing for them. On the other hand, though Olivier Giroud is doing his part in creating goals, his goal-drought has impacted their overall performances in big games.
With a lot of key matches coming up in the business end of the campaign, the west London outfit has decided that it is best to strengthen their current front-line, with players of such quality. The team is in need of more players who can contribute in terms of goals, with the likes of Eden Hazard bearing the main burden of producing them, game after game.
This does indeed put a lot of pressure on the skipper, who is already being linked with a move away to the Bernabeu and the club authorities will want to keep him happy and his morale up.
Keeping that in mind, it would not be wrong to say that Icardi is one of the best strikers in Italy at the moment and would add some much needed flare to the Chelsea attack. He has a  £97.5m release clause that the Londoners will have to pay, if they wish to sign him.
Selling Morata will be the right option for them, so that the club can make money out of the deal and use it to add Icardi to their squad. Even former England boss Fabio Capello suggested that Real Madrid should really sign him, as he is one of the best in the business.
Apart from that, the other player is Piatek, who is wanted by La Liga champs Barcelona and left Cracovia to join Genoa for a fee of €4m last term. He is a 23 year old Polish forward, who has a bright future and can really add more quality to the Londoners' attack.
Both stars will be a huge bonus to the Chelsea attack, that has now been misfiring for quite some time and there is a serious need for change, if Sarri wishes to challenge for some big titles.
They had already failed to qualify for the Champions League last term and are currently playing in the Europa League and will not want to repeat that now. They have made a good start to the new campaign and will want to capitalize on this. A few more quality attackers are the need of the day and if these deals go through, things will really improve for the better at Stamford Bridge.