Italian giants Juventus have been showing an aggressive off-field play to sign the Italian national and Chelsea star left-back Emerson Palmieri. Maurizio Sarri managed Chelsea in the 2018-19 season before being replaced by Frank Lampard. His tenure at Chelsea accounted a 61.9 win percentage in 63 games across tournaments but now in as the Juventus boss he's doing even better.
The Italian has not lost a single match with the Turin based club (19 played, 16 won and three draws). However having to find an ideal arrangement for their regular left-back Alex Sandro's replacement, Sarri is hovering around Emerson.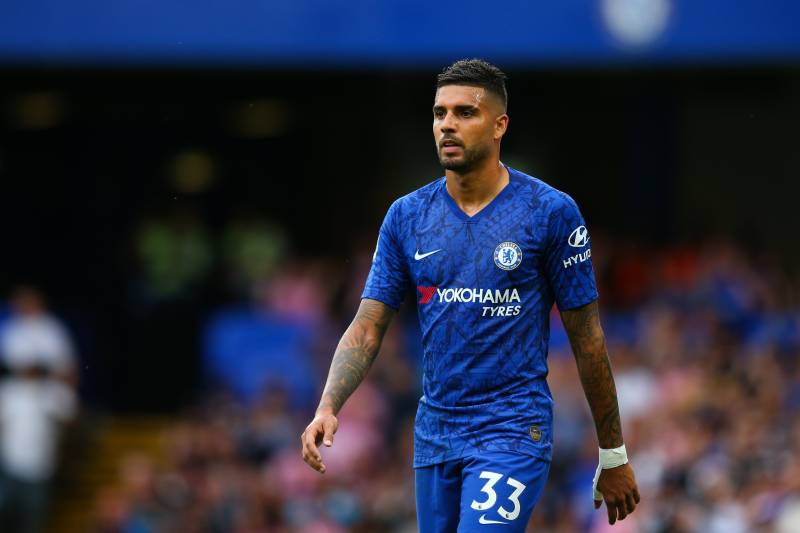 On the other hand, Emerson Palmieri's performance has been decent under Frank, even after coming back from a hamstring injury. Emerson, who was a full-time left-back for Chelsea in 2018-19 season, has had to share it with Marcos Alonso. Chelsea would want to make an arrangement and extend the 25-year-old Italian's contract with the transfer ban still hanging on their heads. However, Sarri seems adamant of reuniting with the Italian left-back. 
While addressing the rumours about the Juve transfer, Emerson said, "Me at Juve with Sarri? I am happy here, I have not received any calls, and I am focused on Chelsea."
This was about two weeks ago, and things have changed drastically since then. After finding a place in the line up quite often now, Emerson has become an essential part of Lampard's plans now.
It's not only Emerson on Sarri's radar, but he also wants to sign N'Golo Kante, who seems to be another indispensable part of the blues line up. The Blues' management will be hard to tackle, but Juventus are pushing hard to pursue this deal for the Chelsea star. 
The transfer market caps Emerson Palmieri for £25m, but Sarri may even want to go overboard looking at his desperation to bring the Italian national. It was reported that the Juve boss had requested the hierarchy to make a move for the left-back. Emerson leaving Chelsea will leave the English giants with only Alonso left as a senior natural left-back defender, which would surely raise a lot many concerns for Lampard amidst a relatively positive season. 
RUMOUR:- #Chelsea can expect a call from Juventus in January as rumours of a bid for Emerson Palmieri mount, according to TuttoSport. #CFC pic.twitter.com/kE0Z9NPQMq

— Joshville85 (@Joshville85) December 13, 2019
Back in 2018, the Chelsea management spent £20m for signing the Italian defender from Roma. The 25-year old's contract expires in 2022, which is a fact that'll tempt the blues to keep him. Emerson supported the former Chelsea boss in June 2019 when he spoke to ESPN Brasil. He said, "I think he did a good job, but maybe it was like he said, that he wanted to return to Italy to be closer to his family. So looking at Chelsea's situation, maybe it would have been better for him to stay with us after such a good first season since the second season could have been even better. But then there is his situation of wanting to move back to Italy, and also joining a big club such as Juventus."
Emerson Palmieri clearly has a choice to make as Sarri has revealed all his cards. Time will speak at length about the Italian national's future at Stamford. Further, he has been linked with a move to Inter Milan in recent weeks. However, none of the deals has been confirmed yet. Only time will tell.