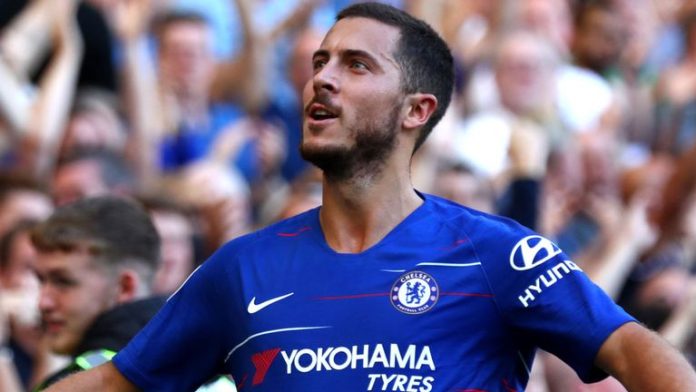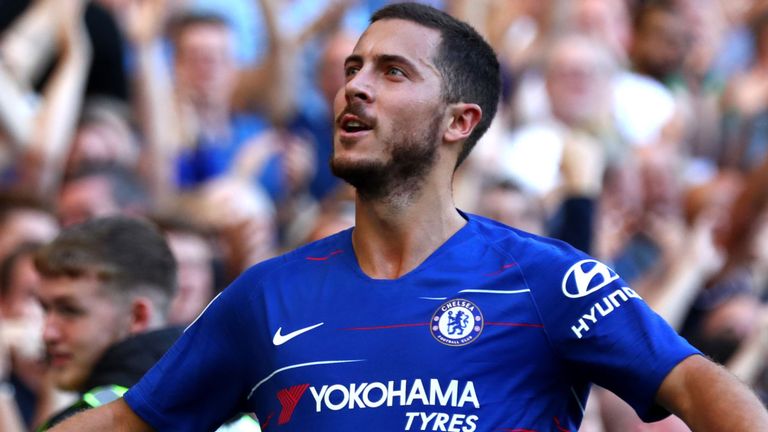 The Blues talisman Eden Hazard has finally revealed that he is happy to remain at Chelsea and his relished his football at Stamford Bridge for so long but also admitted that he is feeling the pressure and fatigue of the constant football that he needs to play. Chelsea fans will be feeling slightly bittersweet at the moment; they have plenty of reason to be happy as their star winger Eden Hazard has stated that he is content at the club amid transfer rumors rising with every minute. But they will also feel a bit of sentiment that he needs a bit of a break after a long and tiring run of games in a continuous row.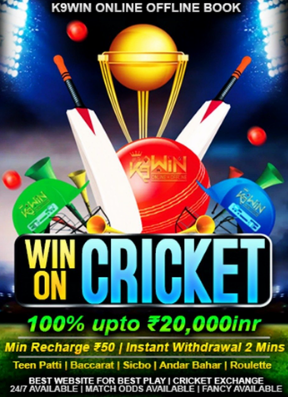 Hazard has constantly been linked with a move to Real Madrid over the recent past because he is that good a player. The La Liga giants will be even more desperate to lure Hazard to the Spanish capital after Cristiano Ronaldo left the club in the summer transfer window. The 33-year-old sensation left Madrid as the club's all-time top goalscorer netting 450 times in nine seasons but his departure to Juventus for a fee of £110 million has left a massive void Madrid.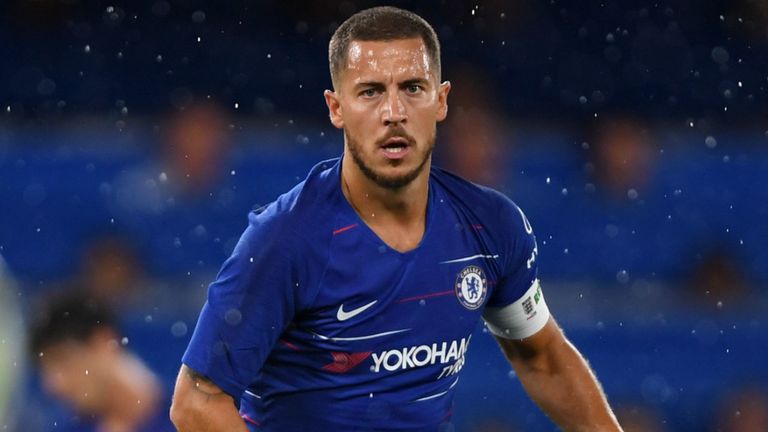 One player who was tipped to fill in those boots was Chelsea winger Eden Hazard and the Belgian also stated that it would be a 'dream come true' if he ever moved to Madrid and played for the Champions League holders. Hazard's blazing form this season has seen him score eight goals and also notched up four assists across all campaigns and helped Maurizio Sarri's side to third place in the Premier League table.
The Blues faithful were slightly worried about Hazard's decision not to extend his contract as the 27-year-old has stalled on signing a new deal. The Belgian international stated that he is content playing for the West London outfit although he is tired after the World Cup in the summer.
Hazard captained Belgium to a third-place finish in the grand tournament and opened up on his fatigue with talkSPORT, "Believe me, I am tired, But I think I am in good condition to play. Last year I got an injury with my ankle for three months. So that is why I am fresh now. And when you are happy on the pitch you can try some things. I am just enjoying myself. For the last seven years (sic) with Chelsea, I have always enjoyed myself,"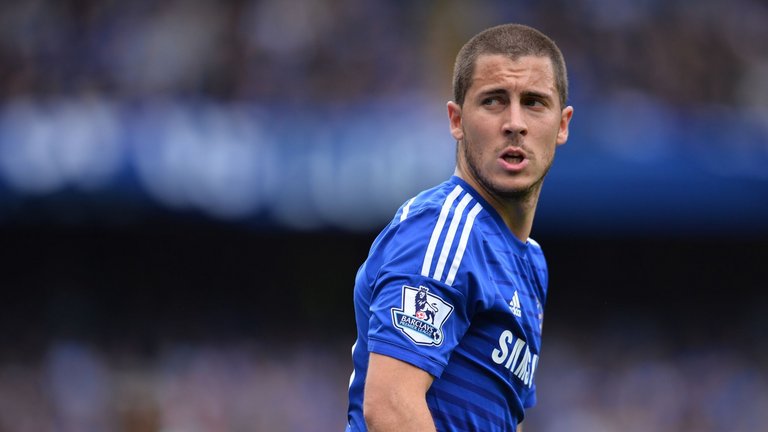 The attacker also added that he wants to give everything for the club in order to provide entertainment for the fans and offer something to cheer about as well, "When I am on the pitch I try to give happiness, first to me and then to the fans who are watching the game. At the moment, we are doing well and that's why I am doing well. So I am happy to play at the moment."
Real Madrid will be hoping to change Hazard's mid in the winter transfer window and Chelsea once again has to be wary of the European heavyweights.