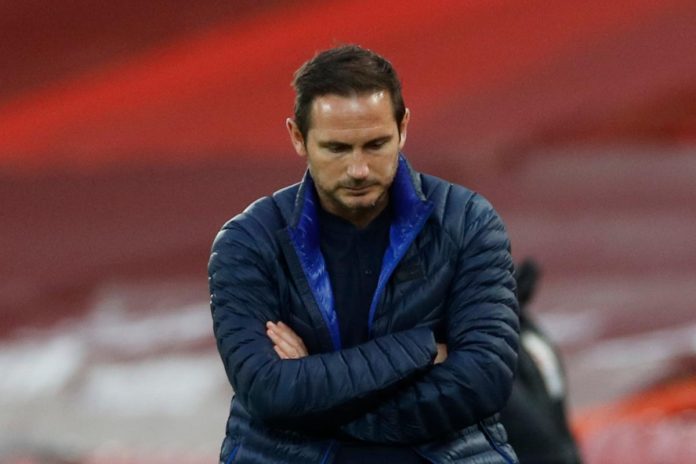 Chelsea was outclassed by Liverpool at Stamford Bridge. The game ended in a comfortable 2-0 win for the visitors. It would certainly be hard for Frank Lampard to accept this kind of defeat, after five quality signings this summer. The team just did not gel together and there were too many mistakes.
Talking Points Of The Match:
1. Andreas Christensen's Red Card:
Chelsea was playing well in the first half of the match. However, the red card of Andreas Christensen changed the whole scenario. Sadio Mane was in front of goal and he had only Kepa Arrizabalaga to beat. Andreas Christensen clipped off Sadio Mane with a horrendous challenge outside the box. Kepa Arrizabalaga went off his line to clear the ball.
However, Sadio Mane was always going to get that first. Andreas Christensen was shown a yellow card by the referee. However, after checking the video again the card was changed to red. It was a right call and the intervention of VAR was spot on.
2. Kepa Arrizabalaga's Huge Mistake :
After going down to 10 men, the manager of Chelsea, Frank Lampard brought Fikayo Tomori in place of Kai Havertz. Chelsea conceded the first goal at the 49th minute of the match when Sadio Mane's brilliant header went past Kepa Arrizabalaga. Kepa Arrizabalaga had nothing to do, but the mistake of him after that was unforgettable.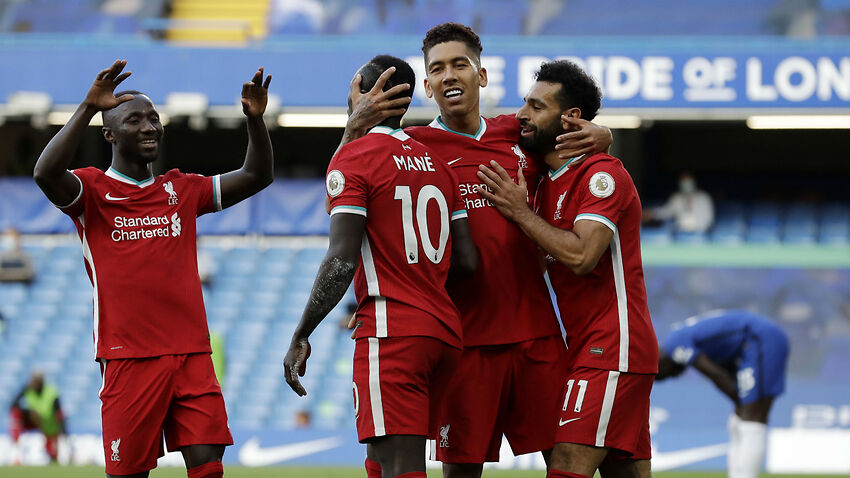 Kepa Arrizabalaga passed the ball right towards the feet of Sadio Mane. There was no need of playing that short pass to Jorginho when Liverpool was pressing so hard. Sadio Mane scored the second goal and sealed the win for Liverpool. Kepa Arrizabalaga's future at Chelsea will be bleak after this match. Mendy will be announced in the next week and he should start at goal for Chelsea against West Brom next week.
3. Jorginho's Penalty Miss:
Timo Werner did not have the best day at the office. However, he managed to earn the second penalty of the season for Chelsea. Jorginho went to take it after converting successfully from the spot against Brighton and Hove Albion. However, this time the penalty was so weak and predictable. Allison made a good save to ensure the clean sheet for Liverpool in this match.
4. Kai Havertz Needs More Time:
Frank Lampard used Kai Havertz as the false nine in this match with Werner and Mount at both wings. However, it's not the natural position of Kai Havertz and he struggled again. Without a few good movements, he had no real contribution in this game. Kai Havertz will need time to adapt in the Premier League and that is quite evident. Frank Lampard needs to use him against Barnsley in the midweek to increase his confidence level.
5. Chelsea Medical Team Needs To Work Hard:
Christian Pulisic, Thiago Silva, Hakim Ziyech and Ben Chilwell did not make it to the squad against Liverpool as they were not match-fit. The medical team of Chelsea should work hard to bring them in the playing condition as soon as possible. Otherwise, it might be too late for them to go for the title challenge this season.