It was not an easy start for the young American attacker in his first days at Chelsea. According to the 21-year-old, he was unknown to many of his Chelsea teammates at the time of his arrival last summer. The Blues signed Pulisic for £58m from Borussia Dortmund last year. Despite a slow start, Pulisic is currently one of the key players in Frank Lampard's side.
What the Chelsea attacker told SiriusXM Radio Counter Attack?
Talking about his testing start to life at the Bridge, he said, "It was my first big move; I really did not know what to expect, to be honest. I went in with an open mind, there are nerves about playing. It is kind of just proving you can play, it is a big thing, it seems crazy but the guys are great guys; my team-mates have been great to me. In the first couple of days, it is normal for a new guy that is tough, not everyone is going to be your best friend straight away. That is okay."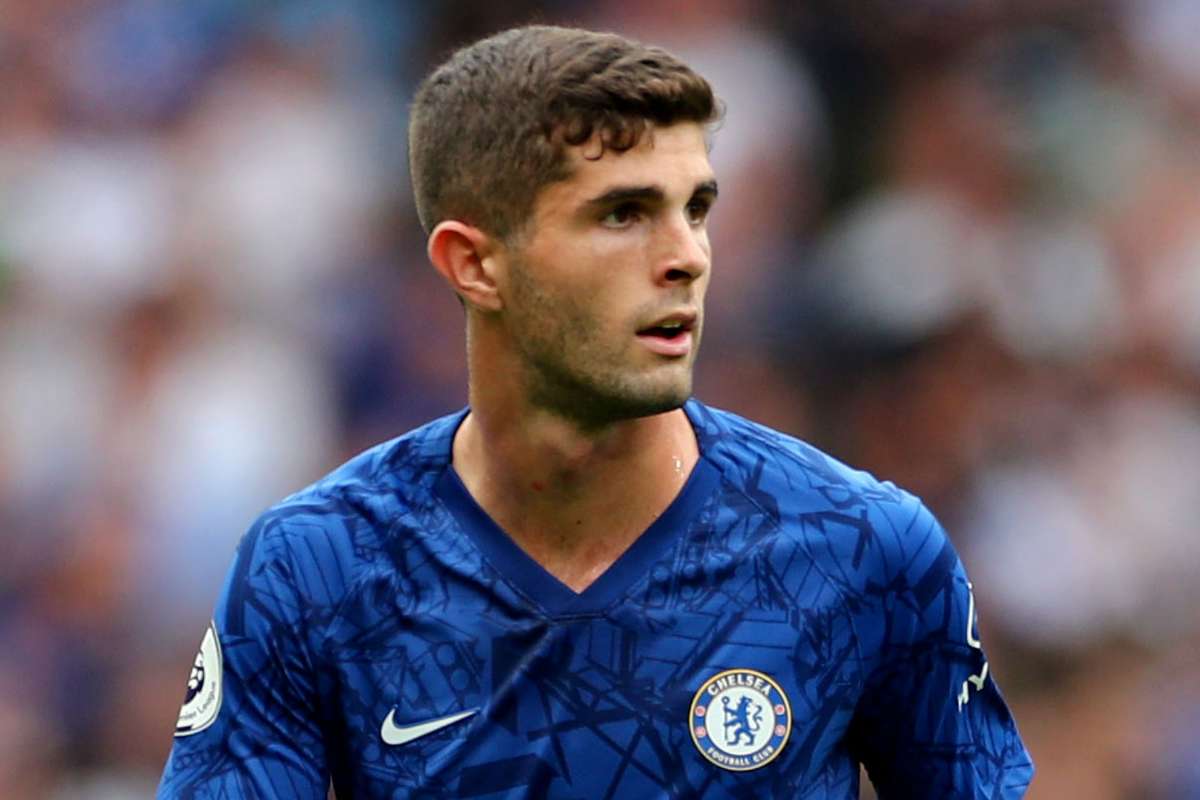 "I really felt once I was able to show myself on the field, that I could play, that is when guys really started to say this guy is good. He can hang with us. We are going to treat him with a little more respect. It is true and it is true of a lot of professional environments. I am sure you have seen it, that is how it goes."
Pulisic has scored eight goals and provided seven assists in this season for Chelsea, and has been particularly impressive after the season restart. Scoring back to back goals against Aston Villa and Manchester City, he has shown what he is capable of contributing for Chelsea going forward. Pulisic credits his recent good form to his teammates and his boss for putting faith in his abilities.

What The Former Borussia Dortmund Man Concluded By Saying?
"Confidence is a huge thing for me. Having confidence from your coach, team-mates, and from everyone around you, it does help and I think that's why I have seen a little bit of success here recently."
Asked why he took the decision to join the Blues last year, Pulisic responded: "Chelsea is a massive club. I watched Chelsea growing up and I wanted to play in the Premier League. It was something about the mentality, the winning history, and the club."
"No American has really done it at Chelsea, not that it was the key reason, but it was a gut feeling. I had the opportunity to come and to play for Chelsea is just a huge honour for anyone. I just could not pass upon it. I thought it was an amazing club and I still feel it is an amazing club, it was just that feeling at the moment."
Chelsea faced Manchester United at the Wembley stadium in the FA Cup semi-final. Both the sides were coming into this much-awaited tie after winning their last games in the Premier League. The FA Cup was the only realistic chance to win a silverware for Chelsea in the current campaign. However, it was Arsenal that eventually triumphed.