CM Punk gives his verdict- Last year's Survivor Series weekend was one of the best weekends WWE has had in recent times. The company hosted NXT TakeOver: Chicago and Survivor Series on that weekend and created many new superstars with incredible booking decisions. At the TakeOver show, Rhea Ripley defeated the odds to win the War Games and pin the then NXT women's champion Shayna Baszler. That match set up their feud and Ripley then defeated Baszler in a one on one match a month later to win the NXT women's championship.
NXT roster first time participated in the Survivor Series match that year as the third brand to defeat Raw and SmackDown to win the whole thing. By letting NXT go all the way through, WWE surely put a lot of eyes on the yellow brand. Keith Lee stood out on the show as he went till the end in the men's 5 on 5 elimination tag team match only to get beaten by Roman Reigns.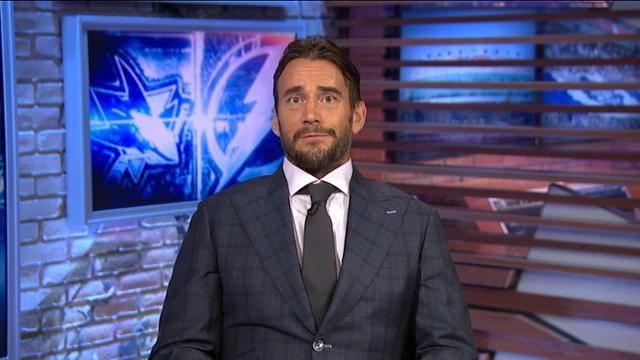 He impressed a lot of fans that week and one man who is definitely a huge fan of his is CM Punk. The former WWE champion has been very vocal regarding his admiration for the NXT superstar and wants to see him get a lot of success in the future. He even wanted him to win the men's Royal Rumble match ahead of the pay-per-view.
Punk recently appeared on the Kevin in the Morning with Allie & Jensen show where he talked about Keith Lee. He said that he didn't understand why Lee was back in NXT after playing such a crucial role in Survivor Series.
I do not know anything about Keith Lee outside of knowing he was in PWG that's the hot independent promotion in SoCal. Having watched what he did at Survivor Series, my thing is like, why did he go back to NXT? He was a guy that they gave this rub to at Survivor Series, and I am like just keep it going.
To be fair to Keith Lee, he did get a push from the company as he is now the NXT North American Champion and has been killing it lately. He even had a hard-hitting match against Dominic at NXT TakeOver: Portland, which earned him a lot of praise.
With that being said, he can only go higher in the days to come. However, which brand should be his home for the long-run, remains to be seen.
Actually, he is better off in NXT as Raw and SmackDown don't know how to build talents. Just look at The Fiend. He would probably be going 50-50 against a mid-carder like Mojo Rawley or Robert Roode if he would have been called across to either of the brands. In NXT he will get rewards for his hard work and there is a chance for him there to naturally progress towards the main event scenes.
Going by what is going in Vince McMahon's managed shows right now, all the young NXT talents should be thankful to be on the show that cares about their fans and wrestling industry.