Newcastle United midfielder Sean Longstaff has admitted in an interview that a potential big-money move to Manchester United has distracted him this summer. The Newcastle United homegrown youth product was subject to a lot of speculation from the media regarding the move which failed. It has been rumoured that the Magpies wanted £50m for the talented midfielder while United refused to match the valuation to sign the player.
He had only made a few appearances and had interest growing from other clubs towards the end of the season were impressed so much that Manchester United were ready to sign him this summer. Manchester United were not ready to shell out anything near the asking price of Newcastle United and this became a roadblock in the path for the Red Devils to sign the Englishman who is yet to represent the country at any of the levels. Longstaff had kept the stance that he was very focused on Newcastle United in the past even as the rumours kept booming around but he has finally admitted that he was indeed affected by the sequence of events this summer.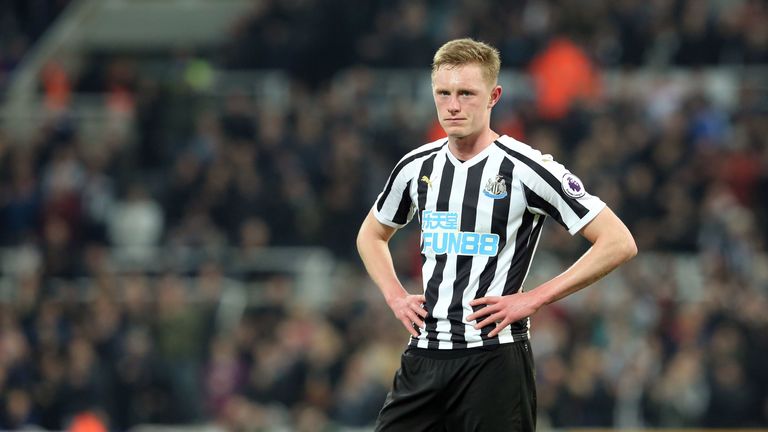 Speaking to NUFC TV (h/t Daily Mail), Longstaff said, "You can sometimes get distracted by the outside noise and maybe for a little bit in the summer I was a bit. It is hard not to whenever you go anywhere you see your face on the front of a newspaper and you turn the telly on people are talking about you."
"And it is not like they are talking about little things, they are talking about things that can change your life really. The expectation is half what I have done and it is probably a good thing. It does just go to show I did impress people when I got my chance last year. So for me, it is about not listening to them and sticking to what I do."
It does seem midfield is an area Manchester United have neglected this summer. Marouane Fellaini and Ander Herrera had their exit and Fred and Nemanja Matic are apparently out of favour. The signing of Longstaff would have definitely helped The Red Devils who could have done with added depth, creativity, versatility in the form of Sean Longstaff. A new pursuit might again start in January but that depends on Longstaff's performances in the Magpies shirt in the first half of the season.
Longstaff can play as an attacking midfielder, a box to box central midfielder and also in the defensive midfield which makes him a very valuable asset in the Newcastle midfield. The midfielder is contracted to The Magpies till June 30, 2022, and has already registered an assist in the 4 games he's played for them this season. His transfermarkt value has already shot up from €150k to €18m within 9 months which shows the immense potential he has displayed in the second half of last season to build on the hype.
With a bright future ahead of him, the young English midfield star looks set to continue his career with Newcastle United. However, if the Magpies are on the verge of a relegation battle once again this season, then it is to be seen whether they can keep holding onto their starlet or not.