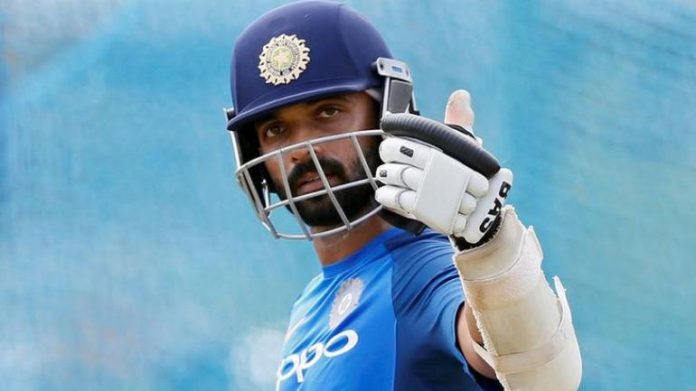 Twitteratti Erupts As Decision Favours Australian Captain Tim Paine- Indian cricket team had to bear the brunt of yet another controversial decision in the Boxing day Test match in Melbourne when Risabh Pant dislodged the bails in an attempt to run out Australian captain Tim Paine.
It was a tight call and the decision was sent upstairs to the third umpire, Paul Wilson. When the replays were shown it felt like Pant had already dislodged the bails from its grooves and at that point, Paine's bat was on the line, which is considered as out.
The Decision That Created Controversy And Twitteratti Couldn't Stop Trolling
However, after several looks at it, Wilson decided to take a look from a different angle. Here the back of the bat gave him an impression that some part of the Aussie skipper's willow was inside the line. That is when the bails were completely dislodged off the grooves.
This did not go down well with the Twitteratti. Below is the video of the whole incident. We leave you to judge and decide for yourself.
This is as close as they come! #AUSvIND https://t.co/xPWruUfQWR

— cricket.com.au (@cricketcomau) December 26, 2020
Whichever Side You Are On, It Was Indeed A Close Call Despite The Trolls By The Twitteratti
It was a close call and while it looked like a run-out, Wilson gave the benefit of his doubt to the batsman and Tim Paine survived. The decision saw severe backlash from social media mainly from Indian fans as they started name-calling Wilson for being biased towards his own nation.
The situation was such that even Australian legendary leg spinner Shane Warne who is also part of the commentary panel came out with a tweet sharing his opinion and how he thought that Paine was clearly short.
What Next In This Game That Is Currently In Team India's Favour?
India dropped Paine early in his innings and then the wicket-keeper batsman went on to play a very handy knock of 73 runs. It later made the difference between the two sides. Due to the performance, he was adjudged as the Man Of The Match in the Adelaide Test match.
Things were different in Melbourne, as Paine was not that lucky this time. The Indians were lucky instead and it was Ravichandran Ashwin got the better off him. This time Hanuma Vihari was quick to pounce on the close-range catch after the ball was hit towards him. Therefore the controversy of the runout did not matter much in the end. However, in the recent wake of poor umpiring calls in the BBL, this could have been something big too.
Keeping that in mind, here is what Shane Warne said-
Very surprised that Tim Paine survived that run out review ! I had him on his bike & thought there was no part of his bat behind the line ! Should have been out in my opinion

— Shane Warne (@ShaneWarne) December 26, 2020
Some of the fans said-
Indeed that was poor umpiring by the 3rd Umpire.
No part of Tim Paine's bat was over the line when bails came off.
The Umpire stretched his imagination to reach the decision rather go by what he saw with his eyes.#IndiavsAustralia https://t.co/VgjDHboe5P

— Kishore Vaid 🇮🇳 (@KishoreVaid) December 26, 2020
Somebody please tell to third umpire mask is for nose and mouth not for EYES #AUSvIND #Timpaine #INDvAUS

— भाई साहब 🚜 (@Bhai_saheb) December 26, 2020
#AUSvsIND #Australia is doing partility to give run out tim paine. Paine was out from 1 frame and not out from another frame. Aussie umpire considered 2nd frame. Are they blind??
If insted of paine if there is virat, then umpire gives it out. @vikrantgupta73 @rawatrahul9

— Omkaaar (@Omkaaar92) December 26, 2020
@bhogleharsha What is your opinion ?? I would say Paul Wilson (Australian) has made a BLUNDER & handed a christmas present to Tim Paine by judging that NOT OUT..When they can judge NO BALLS by technology, don't see why the same cant tell if the bat is over the line #INDvsAUSTest pic.twitter.com/NMvFt0kwXn

— Adithya (@aditalks) December 26, 2020
Ajinkya Rahane made great bowling changes. To add to that, he was aggressive with his field setting. Hence the Indian bowlers were brilliant as they bundled out Australia for 195. The Indians came out to bat and lost Mayank Agarwal early to Mitchell Starc. With that being said, debutant Shubman Gill has shown grit and elegance with his strokeplay. That too, while partnering Chesteshwar Pujara with a score of 36-1 at stumps on Day 1.