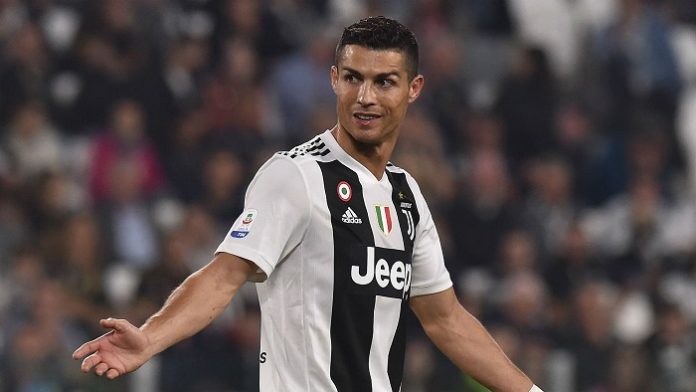 Cristiano Ronaldo's evolution of play which matches the philosophy of "Total Football":
Johan Cruyff is known as the father of "Total Football". At least from the view of footballing philosophy if I have to choose someone, then it's always him. No, this article is not about Mr Cruyff, it's about the evolution of Cristiano Ronaldo's playing style which is somewhere correspondent with the Dutch maestro's footballing philosophy.
Cristiano Ronaldo, from an out and out free-roaming winger and a dancer on the ball went onto become a fox in the box, and this evolution has it's own beautiful and motivating story. Either a high breed winger or an ultimate poacher, Cristiano is successful and best in both the businesses. So, here are the statements of Cruyff about football and the description of how Ronaldo matched these philosophies.

1) "When you play a match, it is statistically proven that players have the ball 3 minutes on average … So, the most important thing is: what do you do during those 87 minutes when you do not have the ball. That is what determines whether you are a good player or not."
In other words, to be in the right place of the pitch at the right time. In the last 4-5 years, Ronaldo took his "off the ball movement" to an other-worldly level. Every team's typical number 9s are very much capable of doing this, then one can ask what's the speciality in Ronaldo's off the ball movement?
-The answer is, Ronaldo starts the match in the wings and as the match goes on uses his pace, presence of mind, stamina, power and agility to take the more central position, from where he started the match. For all these above-mentioned activities, Ronaldo either can outfox his markers or can get beyond their reach. As an example, you can take a look to Ronaldo's 2nd goal against Juventus in 2016-17's UEFA Champions League final. In that very moment, Ronaldo wasn't waiting in the 18-yard box for a tap-in, he was roaming outside of the box like a cunning fox to mislead his markers. When he saw Modric getting past the 6-yard box line, Ronaldo ran into the box like a bullet and this sudden increase of pace allowed him to beat Bonucci and Chiellini which allowed him to tap the ball in easily. When you've seen the heat map next morning, you might have found nothing interesting. Maybe you thought what's hard in it? Teammate passed him and he has tapped it in. But arguably the best CB pair of that season's UCL were unable to solve this little and so-called easy equation. Bonucci and Chiellini found themselves at least 3 yards behind Ronaldo at the moment of scoring, but both were Ronaldo's marker that night. How Ronaldo made it possible?

– Quick speed, outstanding adaptation ability, off the ball movement of a winging forward and calm-cunning finish of a poacher in the box.

2) "Technique is not being able to juggle a ball 1000 times. Anyone can do that by practising. Then you can work in the circus. The technique is passing the ball with one touch, with the right speed, at the right foot of your teammate."

In recent times, the most criticism Ronaldo has faced is about his less dribbling and less participation in the build-up. Firstly you've to take a look into either Real Madrid C.F. or Juventus's squad depth. In spite of being excellent dribbler and game builders, Isco, James Rodríguez in Madrid or Dybala, Douglas Costa in Juventus were not the first team choice. In the teams like Real or Juve, who play Ronaldo centred tactics, don't count on how better dribbler or skilful you're. They want to deploy the 120% of Ronaldo on the pitch, so these teams prefer direct play for instance counter-attack. So, in that mentality, providing an accurate pass to a right teammate in the right place and in right time becomes much more important than dribbling.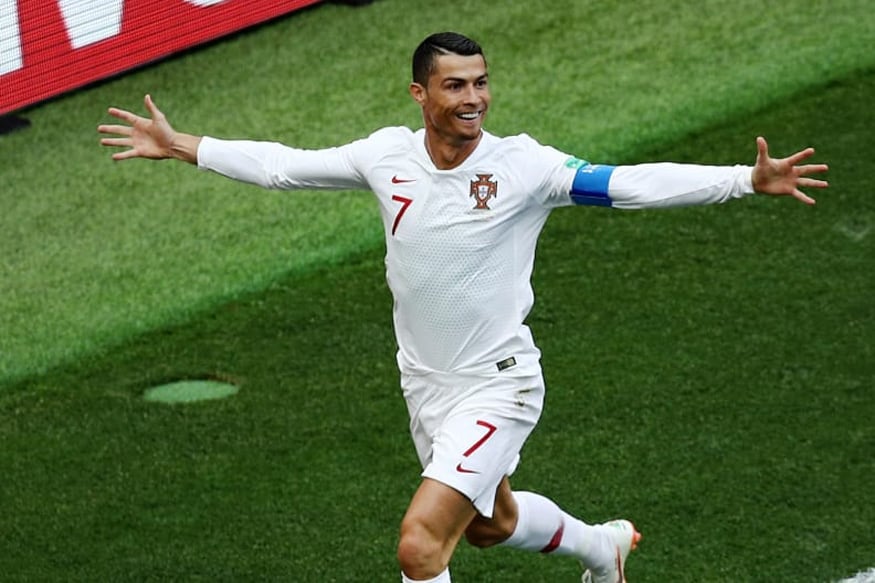 Let's take a look back on Ronaldo's recent goal against Inter in Lega Serie A. Ronaldo got the ball from Cuadrado in front of the penalty area. If he wanted then either he could've gone for a one on one dribble or could've passed it to forward-moving Pjanic. Ronaldo chose the 2nd option, passed it to Pjanic, got into the 18-yard area, got the return ball from Pjanic who pulled the shot blocker out of the path with him and Ronaldo placed a left-footed grounder from the near post, of which Inter keeper had no answer.
It was also the intelligence of off the ball movement.

3) "After you have won something, you are no longer 100 per cent, but 90 per cent. It is like a bottle of carbonated water where the cap is removed for a short while. Afterwards, there is a little less gas inside."
If we take a look at Ronaldo's 16 years career and take a look at contemporary any other, we can notice that it is Ronaldo who was never satisfied with his achievements. Rather his addiction to winnings, his hunger to become the best makes him better. When the team goes 5-0 up, then it's Ronaldo who doesn't show any sloppiness rather he shows urgency to start the match as soon as possible even after the 5th goal of the team. Maybe just because of his arrogance, when he misses a chance even after scoring a hattrick, he throws his arms in frustration. He is the one, who never allows himself to pull himself down from 100% to 95% even at the time when the last whistle of the victory is moments away.

4) "Playing football is very simple, but playing simple football is the hardest thing there is."
In this case of Johan Cruyff's immortal statement, question and answer both are the critics of Ronaldo. The way they feel or says or writes about how easy a penalty or a tap-in or a header is, are those that easy? A footballer feels most pressure when he gets himself into a one on one situation with opposition goalkeeper. He had to decide within a nanosecond about his next step. Another statement about such situations that Cruyff made was, "They are fools who say that football is played with feet". It is a mind game at the moment. One mistake to choose the direction or chocking in one on one situation or a penalty miss can make you the villain in front of your fans. It can happen to anyone, it happened to Cristiano Ronaldo, it happened to Roberto Baggio, it happened to Leo Messi. So, it can happen to anyone and it's psychologically proven.

5) "There is only one moment in which you can arrive on time. If you are not there, you are either too early or too late."
From Sir Alex Ferguson or Mourinho's out and out free-roaming winger, play-maker or goal scoring high breed winger to Ancelotti or Zidane's fox in the box, did Ronaldo reach his destination in time? At least statistic says, "Perfectly." Ronaldo made a huge change in his playing style after Ancelotti's arrival in Real. You can not stop the wheel of time. He was getting past his 30s. One tough injury could have ended his career. Because muscles and bones become more fragile after the 30s, as medical science tells us. So, Ronaldo took a decision and deployed it. If someone asks why he had made the changes in his playing style? I will answer, "Because he is one of the smartest guys ever to play the game."
We have seen talents like Robinho, Cassano to get vanished after changing role or playing style. He is Cristiano Ronaldo, he lasted in this game of adaptation. Like a sixty-plus aged hawk, you've to clot your feathers to live here! If you have survived, then you have got a new life, free life, with more experiences!


He is Ronaldo, who, without having any connection with FC Barcelona, deployed Johan Cruyff's theories of "Total Football" in his career with sheer brilliance which is always enjoyable and entertaining to the spectators. If anyone asks you to make him understand the "Total Football", suggest him to analyse Cristiano Ronaldo's career technically, cause he/she will never find such example in the modern era after Johan Cruyff's retirement as a manager!