Belgian striker, Michi Batshuayi has had his deal at Valencia cut short and to start has already agreed terms with Monaco. The Ligue 1 giants will be hiring him on a six month loan till the end of the present campaign. The six-month arrangement however has no option for the French club to sign the Belgian attacker on a permanent basis. The striker will have to make his return to Stamford Bridge when the deal expires in the summer.
Batshuayi will be joining his ex-team mate Cesc Fabregas under Thierry Henry, who was Belgium assistant coach in the world Cup. Earlier this week, Henry praised the quality of Belgian striker whom he trained during the World Cup. "Michy? I know him, we rubbed shoulders with Belgium, he is a player who is a great signing." Henry said.
The 25-year-old striker was never part of Maurizio Sarri's plans this season at the Bridge and his stint in the La Liga didn't really work out too. He featured a total of just 15 times for the club from Spain in the La Liga, managing to score only once.
Monaco have been poor this season and Henry's arrival hasn't helped in improving the form.  They needed a creative midfielder who could string out passes from the centre which is currently being fulfilled by the signing of Cesc Fabregas. In the front, Henry wanted to sign a striker to partner Radamel Falcao up front or to rotate with the Colombia international, and Batshuayi became available after his initial season-loan long at Valencia.
Batshuayi has been phenomenal on the second half of the season netting 19 in for Chelsea and Borussia Dortmund combined last season.
Meanwhile, Fabregas is completing his move to Monaco on a three-and-a-half-year deal as Chelsea deliberate over whether or not to sign Nicolo Barella or Leandro Paredes as the Spaniard's replacement.  The Blues must think about the permanent signing Mateo Kovacic following his impressive season-long loan from Real Madrid, while they already have Jorginho, Ross Barkley and Ruben Loftus-Cheek on their books.  
It was reported that Everton were interested to sign the Belgian striker for £18 million given they are unable to sign him on loan. Kurt Zouma is already plying his trade at Goodison Park at present (on loan), with the Premier League rules stating a maximum of one player can be loaned to another club at any one time.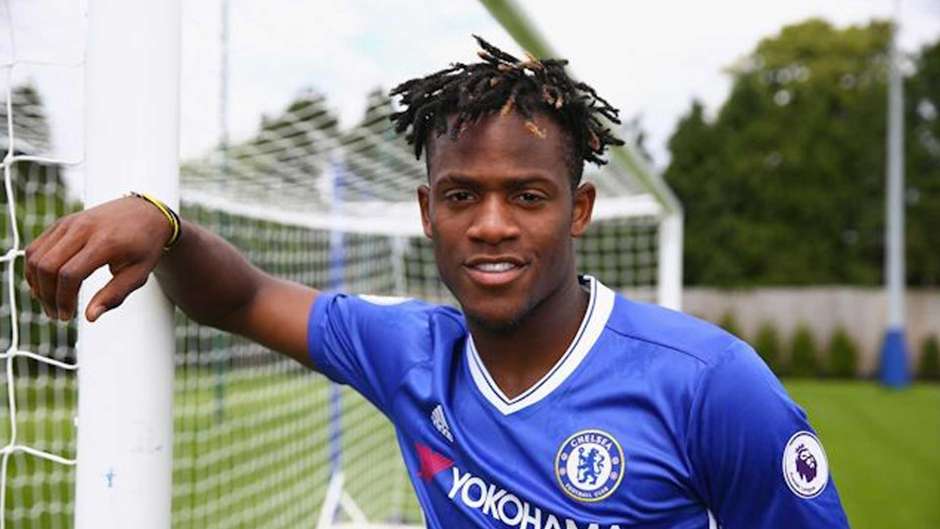 Surely, Henry will try to turn his fortunes up with the likes of his former team mate, Fabregas and his Belgian international, Batshuayi forming the front three along with Colombian international, Radamel Falcao.
Recent Update-
There was a recent update that the deal was held up somewhere and the player was waiting in Brussels for his fate to be sealed. He is going to leave Stamford Bridge on loan, with more fresh players (Gonzalo Higuain and possibly more) coming in soon. The attacker will not get any time under Sarri unless a deal fails and it is best for all parties to get this move sorted out quickly.