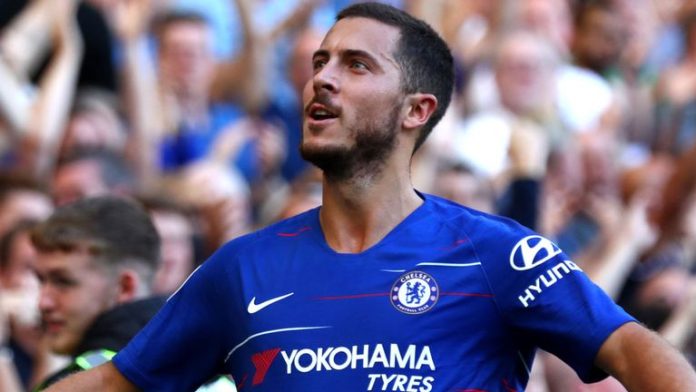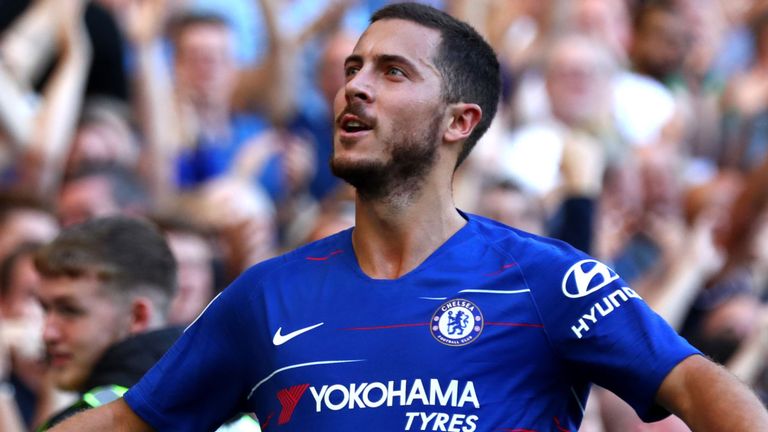 Chelsea forward and skipper Eden Hazard has now stated in a recent interview that he wishes to work with current Manchester United boss Jose Mourinho once again in the future. The player talked about his regret of getting the Portuguese manager the sack, which saw the former Real Madrid main-man leave Stamford Bridge in the third season of his return to west London after being sacked.
The most successful Blues' boss once again fell to the curse of the third campaign, which he suffered at the Bernabeu too and that has been haunting him this term at Old Trafford as well. His team put in a solid performance against Maurizio Sarri's side, though the Belgian international had this to stay about Mouirnho, "IF I AM NOW ASKED ONE COACH WITH WHOM I WANT TO WORK AGAIN, THEN I SAY: 'MOURINHO'.  THE SEASON IN WHICH WE BECAME CHAMPIONS, WE MADE MANY GOALS AND PLAYED GOOD GAMES."
"IN 12 YEARS I HAVE ONLY HAD ONE BAD SEASON – THE LAST SIX MONTHS UNDER MOURINHO – AND IT WAS PARTLY MY FAULT." 
"AFTER THE TITLE, WE ASKED MOURINHO FOR EXTRA HOLIDAYS. I CAME BACK TOTALLY OUT OF SHAPE. WE DID NOT WIN, WE GOT INTO A SORT OF ROUTINE – TRAINING, TRAINING WITHOUT HAVING FUN. IT WAS BETTER FOR ALL PARTIES THAT THE COLLABORATION CAME TO AN END."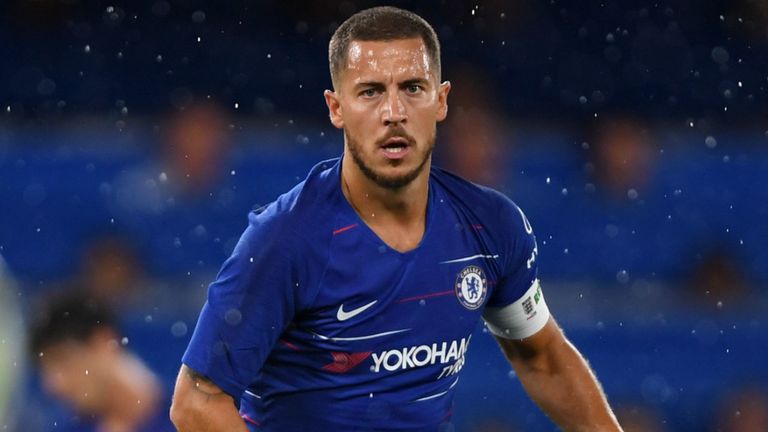 A really positive statement from the attacker, who has been one of Mourinho's key stars back in the day. He has been one of Chelsea's best players in recent times and has been at the centre of everything positive that has happened at the club, since making the switch from Lille back in .
Well, there is no love lost between Mourinho and his ex-team, which was even visible during his trip to Stamford Bridge despite the 2-2 draw. Even Mourinho has kept Chelsea in his heart and did not celebrate the goals that his team scored against his former side.
This is something big from a man who has in the past been really arrogant and has not shown respect to a lot of people like Wenger and Pep Guardiola at times. With that being said, things have indeed changed for him at present and he seems to be a better manager now.
Even Hazard has shown a lot of respect towards his former boss by suggesting that he really had the team playing well and that there are some aspects of his leadership they miss. Further, he has also accepted that it was not just his fault, but the team as well that led to his sacking eventually.
Imagine if Mourinho was still at the Bridge and was never removed from his post, he might have never even taken the job at The Theatre of Dreams and the rest could have been history. Whatever be the case now, it will be interesting to see how things go from here on after a couple of good performances by the team.
United played well in the game at London and will be once again expected to put in such performances in the days to follow, though whether they can keep it up or not, only time will tell. There have been some issues going around the dressing room which seem to be getting sorted slowly, as time is passing by now.
They do have the players to win more titles and will surely do so, if they can play as a unit and perform together at their very best. United face off against Juventus in the Champions League next, in a fixture where they will be welcoming Cristiano Ronaldo back home. It will surely be a thriller!!