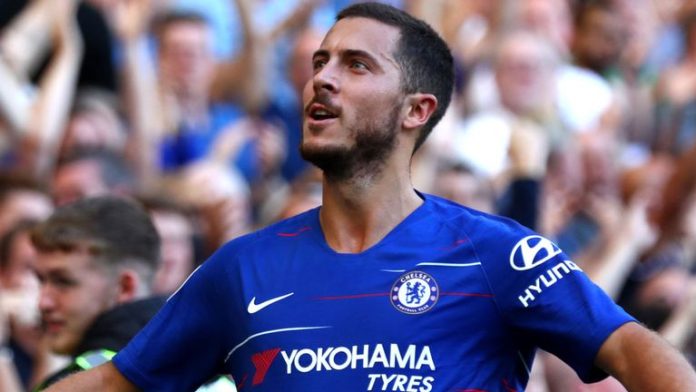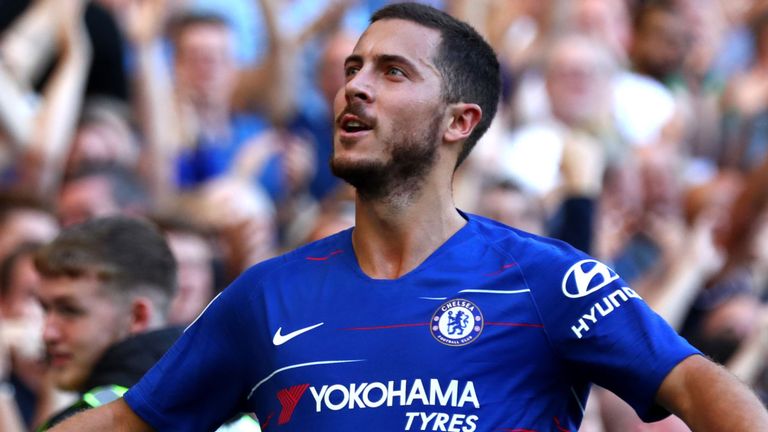 A lot of people have had their say on who will be winning the Ballon D'Or this year and it is now time for Chelsea's Eden Hazard to talk about it and predict his winner. The Belgium international, who looked good at the World Cup with some superb individual performances and has made a superb start to the new Premier League campaign has now gone on to say that he feels that Luka Modric will win the title this time around.
There will be quite a few contenders from the 30 man list that was released few days ago, who will be the fan-favourites to win this prestigious individual prize, though it seems the Blues' star has already chosen his pick to do so.
The Real Madrid man helped Croatia reach the final of the World Cup in Russia and though he could not help them win the final, did a great job in ensuring that his team created history.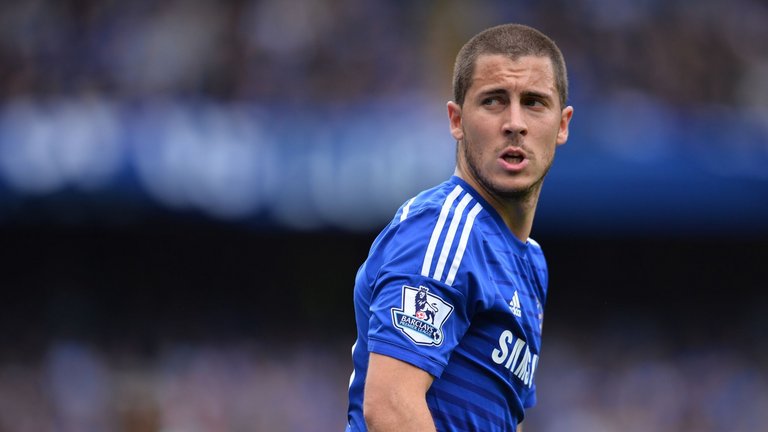 His contribution was good for both the club that won the Champions League and at the national level too, where he played a key role in their success as well.
With that being said, things since the start of the new campaign have not really looked for the reigning champions of Europe. Despite that, Hazard had this to say in his recent interview,
"I don't think I'm going to win it. In my opinion, Modric deserves it," he told a news conference.
"There are three to four players. I could say [Madrid and France defender Raphael] Varane because he won a lot too. I could deserve it too, let's not lie.
"But seriously, I think that Modric will win it. It is going to be a reward for his wonderful season in the Champions League and the final of the World Cup."
After the domination of Ronaldo and Messi at the grand stage, it might be finally time for a change, where a new face might emerge as the best player of the year. This could be a huge boost for the midfielder, who has been really consistent over the years and has helped Los Blancos win three consecutive Champions League titles too, along with quite a bit of domestic silverware.
It will be an interesting year with regards to the Ballon D' Or and things will really hit the roof once the list starts reducing and the final 3 are eventually announced. A lot of players do have the chance to win it this time and it will be interesting to see which player is chosen as the final winner.
Recently a poll by Football France asked the fans to vote and it was eventually deleted by then, when Lionel Messi seemed to be clear winner among the options provided. Salah was ranked second, though it seemed that the Barcelona man would have won that quite easily. Whether that is going to be the case now or not, remains to be seen, though the fans are already trying to guess who will win and who will not.