David Luiz's move to rivals Arsenal on the transfer deadline day came as a surprise for many but it was already planned with Chelsea legend involved. Maurizio Sarri reappointed the Brazilian into the side's defence after his fallout with now Inter boss, Antonio Conte but he was chalked off again when Frank Lampard takes the helm of the club that made him a great. Luiz wouldn't have moved to the Emirates but for the technical advisor and Chelsea legend Petr Cech who convinced him ultimately to stay at London and play for the Red and Whites, which is according to European football expert Julien Laurens.
Julien drew insight of the situation that was circling behind the former PSG centre back and how Cech became an important figure in engineering the move that led him to join a league rival even though Chelsea's preferred destination for him never included Arsenal.
"There are a few reasons why [Chelsea let Luiz go]," Julien said.
"The first one was Frank Lampard told him he was not going to play much anyway, because in the pecking order of centre-backs Rudiger, Christensen and even Zouma were ahead of him."
"And he was like 'I am 32, I did sign a new deal back in May but I did not think that the manager in charge will not play me'. He signed [the contract] when Sarri was still the manager at the time."
"Also I think Chelsea would have rather him not go to a rival and go somewhere else. But he spoke to Petr Cech a lot and he wanted to come to Arsenal and he wanted to bring something to a young dressing room."
"So I do not think they could have kept him and I think after everything he did for that club, it was right for Chelsea to let him go, even to Arsenal."
If the reports are to be believed, Lampard declared Luiz as his fourth choice defender clearly stating that he won't be a part of his manager's tactics for long. This comes as an obvious decision for the manager because he already possesses some quality feet at the back. Danish International Andreas Christensen is a quality player who is now showing the maturity to play a full season.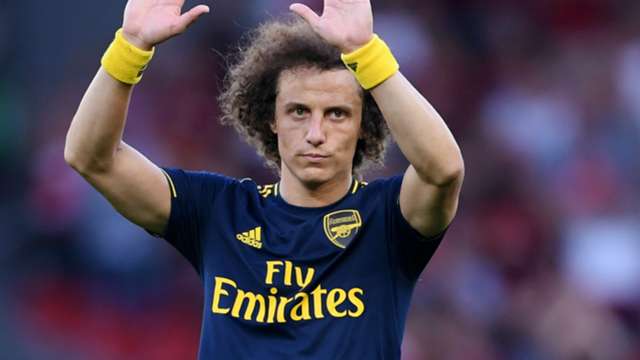 He has delivered fruitful result whatever game minutes he received from early managers and now under Frank, he will try to get much further. Luiz's partner Rudiger has been another personnel who shows good character when required to step up and even Kurt Zouma, despite his critics lately, has outperformed in his loan spells at Everton and Stoke. Zouma was also instrumental in the 2015/16 campaign for his parent club and his recent slump may be the reason for lack of competitive edge he experienced in the clubs he got loaned out.
Whatever it might be, Luiz's stay at the club was unclear. He renewed his contract because he didn't know that Sarri would leave the club at the start of the season. Frank's arrival ultimately sealed the fate of the Brazilian. The defender's inability to win the ball against fast runners and mediocre defending in crucial games led to a loss of points. Something which Frank cannot afford in his tactics and looking at his age it was safe to strike him off.
Lampard wouldn't have allowed him to join the other side of the London if not Petr Cech intervened. The former Czech International spend five years at Emirates after being a veteran in Chelsea blue. He did win an FA Cup and reached the Europa League final last season and that determined Luiz to try his latter club too by staying in the Premier League.