Things have got real twists and turns as the news broke last week that Chelsea winger Willian is eyeing a reunion with Maurizio Sarri at Juventus. Willian has been linked with Juventus despite Frank Lampard's interests in paying him in. The Brazilian will go out of contract at Stamford Bridge at the end of the season and that has led to intense speculations and rumours about the winger. Linking with the Italian club Juventus, it already establishes his interest in a reunion.
Most recently, they have got Aaron Ramsey from Arsenal and Adrien Rabiot from PSG for free like they got the German Emre Can through the similar formula from Liverpool the year before.
According to the Italian media, Juventus are considering a move for the 31-year-old Brazilian winger, although their only reservation is his age. He has really recovered well since a slow start to the season and is looking an asset for the Blues.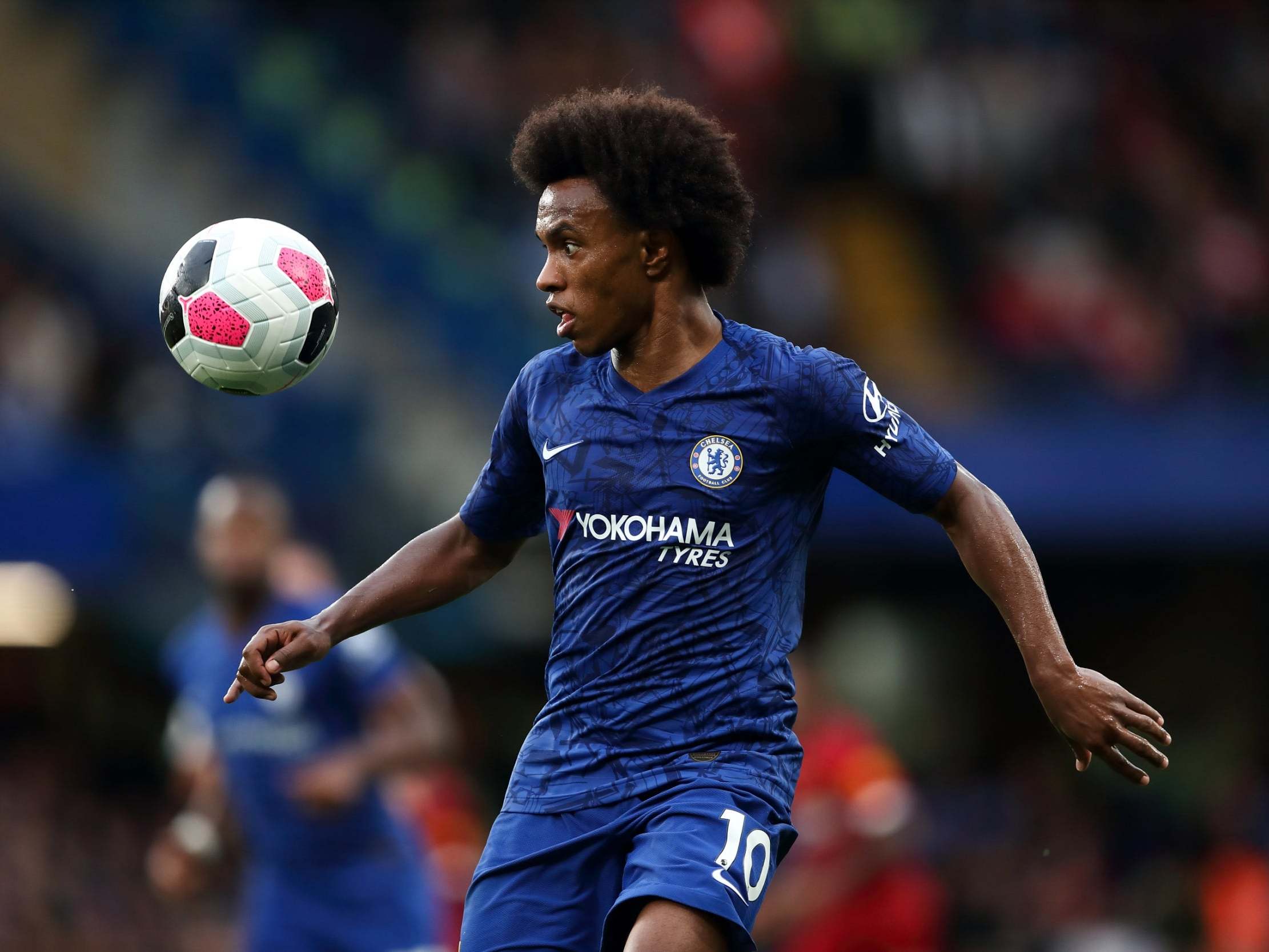 However, the growing age of Willian is a factor of concern for a negotiation. The Italian source has claimed that there is a 50-50 chance of Willian, who has recently scored on his 300th Chelsea appearance. He is reportedly tempted by the chance to team up with compatriots Douglas Costa and Alex Sandro at the San Siro.
Lampard spent his last one season as Willian's teammate as a Chelsea player, and the impractical quote from the new boss recently issued a cautious update on the future of the wide man.
As he said that he has got no news on the Willian contract and that is a conversation between Willy and the representatives and the club. Though Lampard admitted that he is happy with Willy on the pitch.
Juventus and Barcelona have both expressed an interest in signing the 31-year-old. The drama doesn't end here. After the dramatic last week, recently the Brazilian star has quoted that he has no plan to leave Stamford Bridge.
According to a famous English newspaper, Willian has told his pals that he is not interested in joining Juventus as he disliked Maurizio Sarri's style of football. According to Willian, under Sarri, he was forced to adopt a more limited role in the Chelsea but has revived his career in the Premier League this season under Frank Lampard.
After scoring two goals in his last two starts, which also includes the winner in the Champions League clash against Lille on Wednesday, Willian has established himself as one of Lampard's key players.
After those events, Lampard has also praised on Willian after his first Champions League win as a manager. As he said that Willian is really important and he is a top player. Lampard also added that he wants to see him happy and he wants to see a smile on his face because his work ethic has been brilliant.
Chelsea have climbed up to fourth place in the English Premier League. After 10 matches, with 6 wins, they have 20 points now. The Blues beat Burnley in the last game week by a hefty 4-2 scoreline, where the American talent Pulisic scored a stunner hattrick.