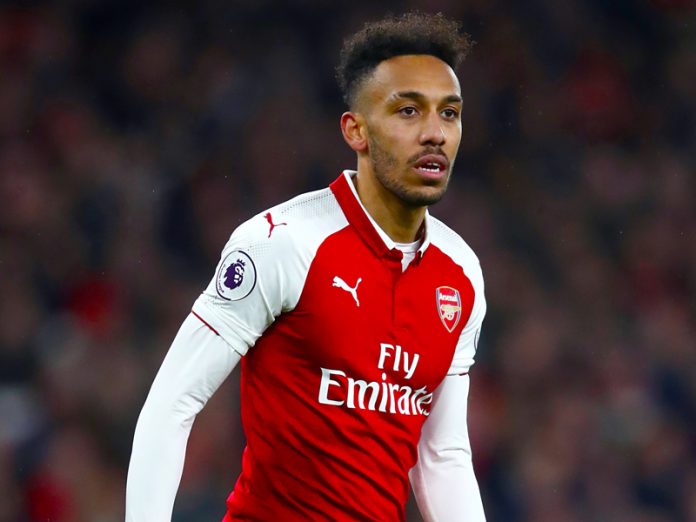 Arsenal captain Pierre-Emerick Aubameyang is expected to leave the Gunners and join rivals Manchester United in a £50m transfer in this summer. Barcelona was interested in the striker in January transfer window but they were unable to match Arsenal's asking price for the 30-year-old. Gabon International is currently one of the best strikers in the world and for the Gunners, it will be a big loss if they can not hold on to their star and make him sign a new contract soon.
Pierre-Emerick Aubameyang has a contract till summer 2021 and it is expected that he will not be signing a contract extension at the Emirates due to lack of ambition of the club.
At this stage of his career he will be looking to join a team that is used to win silverwares and Arsenal is currently not in such levels. His team-mate Mesut Ozil signed new terms for the Gunners with a wage of 300,000/week in 2018 and former Arsenal player Paul Merson believes Gunners will face problems to renew the contracts of their star players until Mesut Ozil leaves.
"Do they give him £300,000-a-week? I have always said they will have a problem until Mesut Ozil leaves the club. Every day he is there, every other top player will want what he has on. It is a huge problem and not a new one."
The former Borussia Dortmund striker is turning 31 this year and getting into his final stage as a footballer. He is not going to get any better as he is now, but giving a contract for the next two or three years with a huge amount of money might not be a good deal.
"If they want to keep Aubameyang they will have to pay him big money, but Arsenal may look at it and think if we give him £300,000-a-week for the next two or three years, is he going to be the same player?" He is nearly 31 and by the time he's 34, he is not going to be the same player. I do not care who you are, at 34 you are not the same player.
"Arsenal may also weigh it up asking if they will win the Premier League or get into the top four in the next few years if they pay Aubameyang £300,000-a-week. They have not actually done it yet with him there, so they may look at it and say it is good business to let him go."
Manchester United is a club that is linked with Pierre-Emerick Aubameyang and the player is also interested to join them. It is doubtful if he leaves Arsenal to join the Red Devils only because of having a better chance of winning trophies there as Solskaer's side are not currently winning anything. Merson believes the move might be done just for business.
"I do not think you can say Aubameyang would be going for ambition if he went to Manchester United,"
"He would be going for the money because he is almost 31 and this would likely to be his last move. At the moment, you can not say you are going to go to Manchester United and get guaranteed trophies. You will not be able to guarantee United winning anything in the next two or three seasons."
Manchester United is at fifth position in the League table while Arsenal is five points below them at ninth with a game in hand.