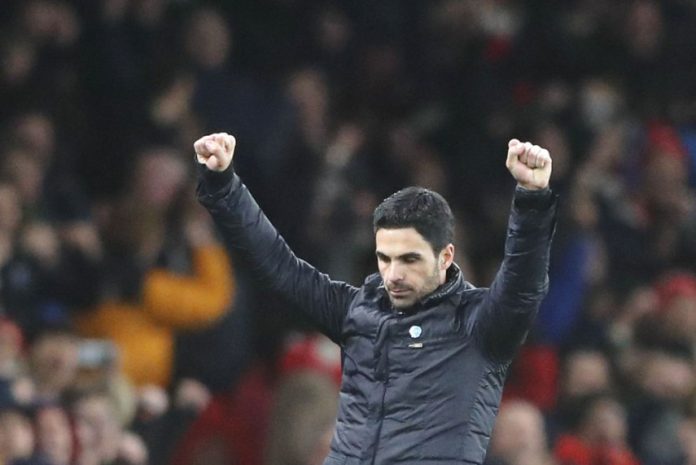 Charlie Nicholas played as a striker mostly for Arsenal and Celtic in his 17-year long club career. His mediocre brilliance earned him 151 appearances for Arsenal in which the Scottish striker hit the back of the net 51 times. Nicholas first created a buzz when he reportedly became the highest-paid footballer in Britain at 21 years of age. He was described as being "the most exciting player" to emerge in Britain since George Best.
The 58-year-old Nicholas now works as a pundit with the Sky Sports for their Soccer Saturday programme and also covers Scottish football. He is a part-time newspaper columnist too.
The Actual Problem With The Gunners That Needs To Be Addressed
The former Scottish player features in the headlines when he criticized his former club Arsenal's wrong choices this season. The club has been struggling to keep their act together since the first game. They are currently positioned at the ninth rung with 40 points in 28 games. Mikel Arteta who replaced Unai Emery mid-season has only managed to somehow save the ship from sinking. He has been able to keep Arsenal still within the possibility of contention for the top four spots.
According to Nicholas, Arsenal is not dealing with Pierre-Emerick Aubameyang's situation in the right way. The Arsenal captain's contract will expire by the end of summer 2021 and the Gunners will look to keep the 30-year-old until the end of his current deal if they cannot get more than £20m for him, according to a report in The Sun. In this way, Aubameyang becomes a part of the free transfer club. In such a situation, Aubameyang would want to settle in for a club that can offer him some silverware.
What Charlie Nicholas Said About Arsenal And Their Future Plans?
"The hierarchy has got it all wrong. If Aubameyang does go, he will want to go to a club that can win trophies. It is the same as what Robin van Persie did. Arsenal has not got an identity problem, they have got a decision-making policy letting them down. I do not think they have an identity problem," he told the Football Show. "The reality is for years and years, even under Arsene Wenger, we sold Patrick Vieira, we sold Thierry Henry and most of our big players. There was nothing wrong with change, but we sold them quite young when we weren't perhaps going to get the full benefit of them," he said.
The 58-year-old compared this situation with that of Ramsey when he said, "We let Aaron Ramsey's contract run down and at the age of 28, we let him leave for nothing. We have had a problem at the top level for a long time. It goes as far back as David Dein not being present any more. We have a problem identifying the players and then what we did was start paying £30m for Shkodran Mustafi and defenders who have not cut it for Arsenal. We have been buying wrong and the players have realised they are not a threat to the Premier League and the Champions League."