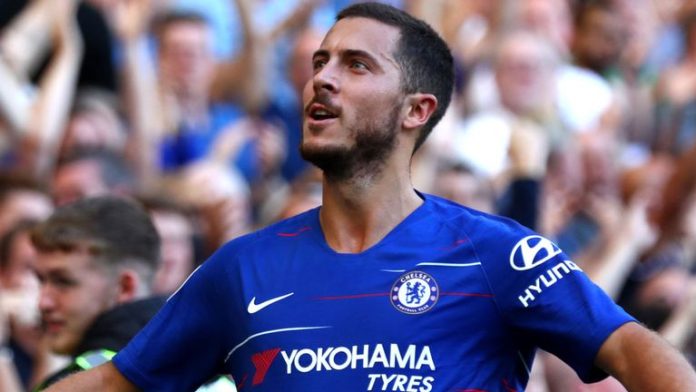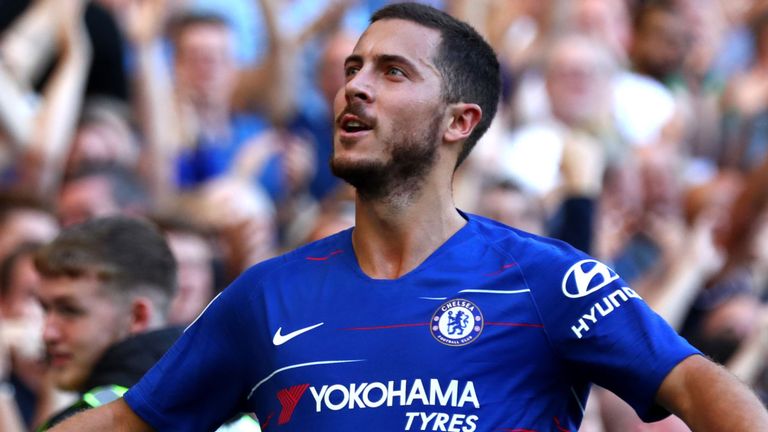 Former Blues forward Jimmy Floyd Hasselbaink has warned the club to step up their level to that of main man Eden Hazard. The former forward does not want Chelsea to be a 'One man army' and hence he wants the Belgian's team-mates at Stamford Bridge, to step up their play to his level. The Londoners are hoping to win more titles under new manager Maurizio Sarri, though Spurs just shocked them handing their first defeat at Wembley. The game ended 3-1.
Eden Hazard has been Chelsea's main man so far this season and there is no question about it. The Belgian has turned out on a number of occasions to provide standout performances for the Blues. He is the club's top scorer scoring eight and assisting four till now.
Hasselbaink has been impressed by the Belgian but also warns the club to try and match his level to end this season on a successful note as the club may struggle once the talisman is not there. The former Dutch international who donned the Blue of Chelsea from the year 2000 to 2004 provided the example of Mohamed Salah's dazzling performance of last season scoring 44 goals but at the end of the day, Liverpool ended the campaign trophyless.
"For me it's a very bad thing if you become a one-man team," said Hasselbaink, speaking exclusively to 888sport.
"Hazard is magnificent and has been exceptional but if you look at last season with Liverpool, Salah scored so many goals and they became a one-man team as well. They didn't win anything. If you are a one-man team you won't win any trophies so others are going to have to step up. They have to step up and help him."
The 27-year old's week in week out dazzling performances for Chelsea have not gone unnoticed as the Belgian is always linked with Real Madrid since the last season especially after Cristiano Ronaldo's departure to Juventus. Hazard has even claimed that Real Madrid will be his dream move and with him being 27 years old and being right in his prime that day isn't far away when the Belgian will join Real.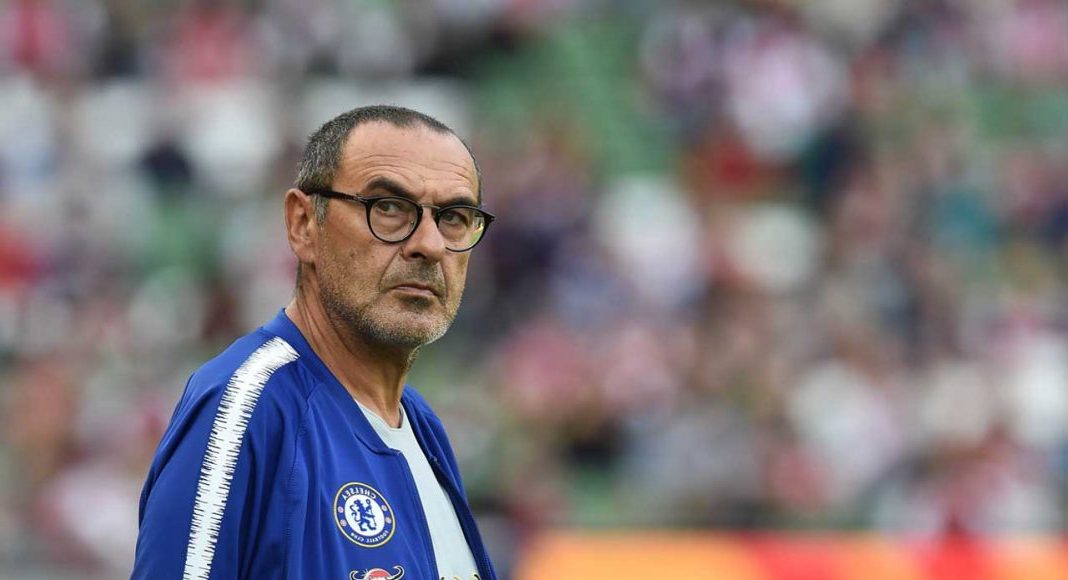 Hazard's contract expires at the end of the next season and currently the club hasn't made any progress to tie him down to a long-term deal which means they may fasten the process of convincing the Belgian or Sarri will look to sell the winger and cash in on him either on January or next summer than letting him go for free in the following year.
The former Dutch international also accepts that the 27-year old will eventually end up at the Santiago Bernabeu in future. But he is also hopeful that Chelsea can convince him to stay only by building a side around him that can challenge for any silverware that is up for grabs.
"If the player wants to go he's going to go," he added. "He's been a great servant to the club and has done it the right way if he wants to go. But Chelsea should build a team around Hazard and not lose him. They need to get more stars on the same level as Hazard and be a force in England and Europe like what Man City are trying to do now."
The Belgian star has ensured that new Italian gaffer, Maurizio Sarri has had a happy start to life at the Bridge as they break the Premier League record by remaining unbeaten in his first 12 league matches.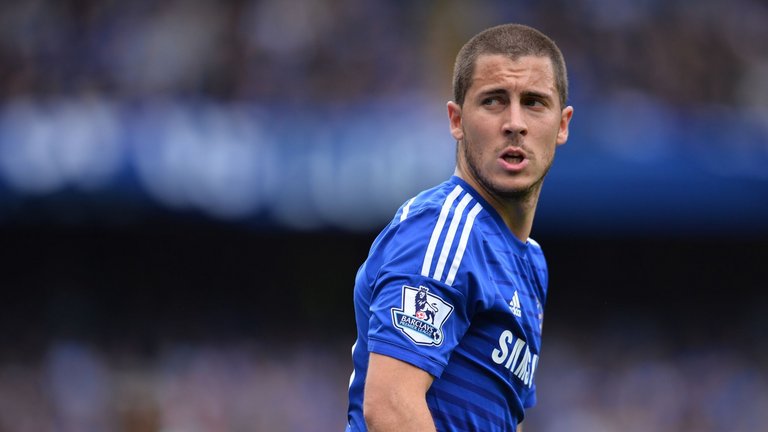 Hasselbaink has also expressed his admiration for Maurizio Sarri and how quickly he has adapted to the new challenge, new place, and a completely new league. He also praises the manager on his capability to impose his style of the Blues.
"If you're a top club like Chelsea you have to try and play dominant football. You know you're going to have the majority of the ball, 60, 70 percent and much of that needs to be played in the opposition half to suffocate the opponent. It wasn't like that last year and the year before.
"The year they won the title it was through counter-attacking football and often the other team had more of the ball even at Stamford Bridge. You can win the league with what Chelsea were doing in the transition, but in the second season you have to see a progression and that wasn't the case.
"Sarri has come in and changed that straight away. It has happened a lot quicker than people thought it would. And they are improving too, very dominant and have the ball a lot. Because of that, you're seeing the smiles back on the players' faces again as well.
"There is still some improvement to make because against the big teams as they are only drawing. The next progression is to beat the big teams and especially at Stamford Bridge. Against Liverpool, they drew and against Man United they were hanging on".
Despite their unbeaten start to the campaign coming to an end, the Londoners will continue to lag behind Manchester City and Liverpool. However, the former Chelsea star feels it will be Sarri's team who will the closest at the end of the campaign.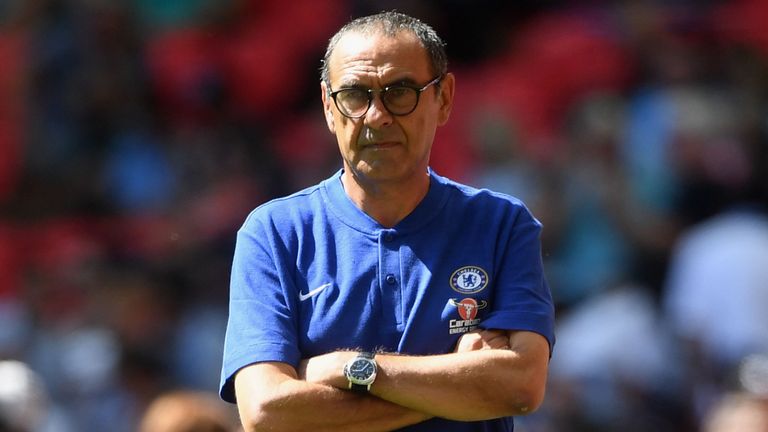 "I think Chelsea are still a little behind Man City. City have so much strength in depth and the Champions League is not affecting them. But if Chelsea can keep on improving and do not allow the gap to become bigger than it is now then you never know."
"With Liverpool, they are not as fluid as they were. I do not know if they have enough to keep on challenging City and maybe they are suffering a bit from coming out of a big group in the Champions League.
Well, this is surely something that the west London outfit will have to keep in mind, after their horrific 3-1 loss to Tottenham in the top flight of English football. It will now be interesting to see how they are able to recover from this massive first defeat. Only time will tell and the tough phase was Sarri has just begun.