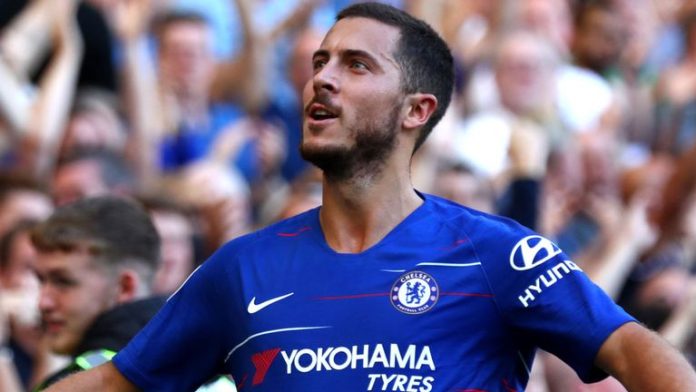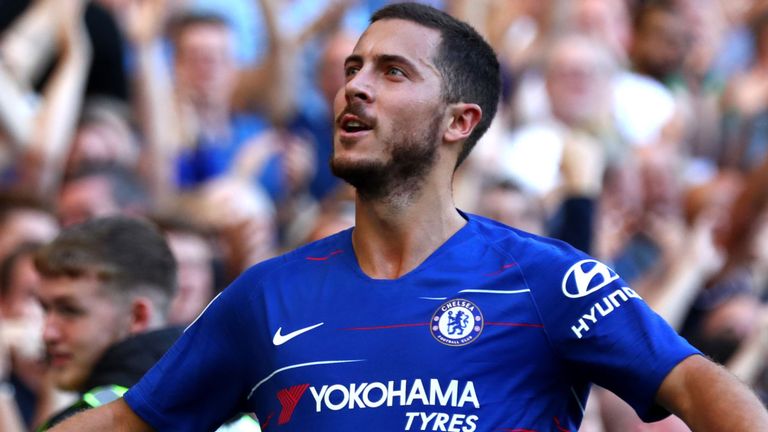 When Lille won the domestic double in the 2010-11 season, a lot of heads turned- especially towards a certain 20 year old Belgian Eden Hazard. His exploits in the Lille shirt linked him to the best clubs in Europe. These included English clubs Arsenal and Manchester United, Italian club Internazionale, and Spanish clubs Barcelona and Real Madrid. French football legend Zinedine Zidane personally recommended the player to Real Madrid.
Eden Hazard eventually joined Chelsea in June 2012 and the rest as they say is history. Having won the Premier League, FA Cup, English League Cup and the Europa League with Chelsea, Eden Hazard has also won the Player of the Year in England in 2013-14 and 14-15 seasons. Eden Hazard has never been the most prolific goal scorer and yet any team in the world would be delighted to have him.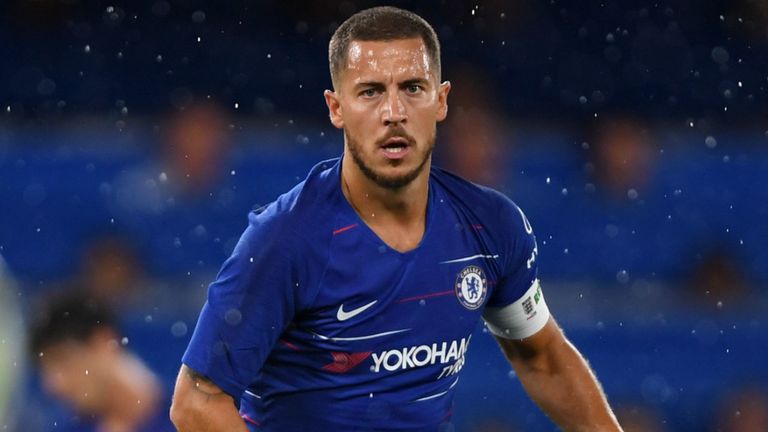 So what is it that makes him special? To put it simply his mere presence on the football field makes opposition defenses nervous. The outfield players in his team exploit the space in between defenses that Eden Hazard creates by his movement and dribbling. But one cannot be dubbed as the world's best only on abilities. For that a player needs numbers- goals and lots of it. The reason why Lionel Messi and Cristiano Ronaldo are considered the greatest of all time is because of their exceptional goal scoring records.

Season in season out, both Cristiano Ronaldo and Lionel Messi have won innumerable matches for their teams scoring crucial goals. Not even the most optimistic of Chelsea fans would say Eden Hazard is on the same level as either of the two. But things are changing. After a brilliant world cup display which earned him the Silver Ball, Eden Hazard has continued his brilliant form having scored 5 goals and providing 2 assists in the first 5 games for Chelsea. Playing under an attacking manager like Mauricio Sarri and with players like Jorginho and Mateo Kovacic, is extremely important for the Belgian.
Playing under an attacking system gets the best out of attacking players and many believe that the best of Eden Hazard in a Chelsea shirt will come under Mauricio Sarri. "I thought he was one of the best players in Europe, but now I change my mind that he is the best,I think Hazard can improve more." , Mauricio Sarri was quoted as saying after Chelsea's 4-1 triumph over Cardiff. Mauricio Sarri belives that Eden Hazard is capable of scoring 40 goals a season. That's quite a huge claim since Eden Hazard has never scored even 20 goals in a single Premier League campaign.
Ex Chelsea and current Bournemouth goalkeeper Asmir Begovic believes that Hazard is on the same level as Cristiano Ronaldo and Lionel Messi and believes that the Belgian can improve further under Sarri. Whether or not Eden Hazard will end up with the 40 goal target set by Mauricio Sarri is debatable. What's not debatable is that his performances will influence how Chelsea's season would go. More often than not, Eden Hazard's performances decide the result of a match. He remains instrumental for the Blues in every competition.