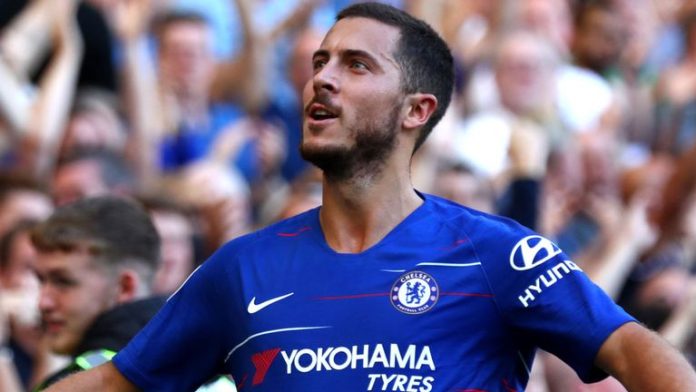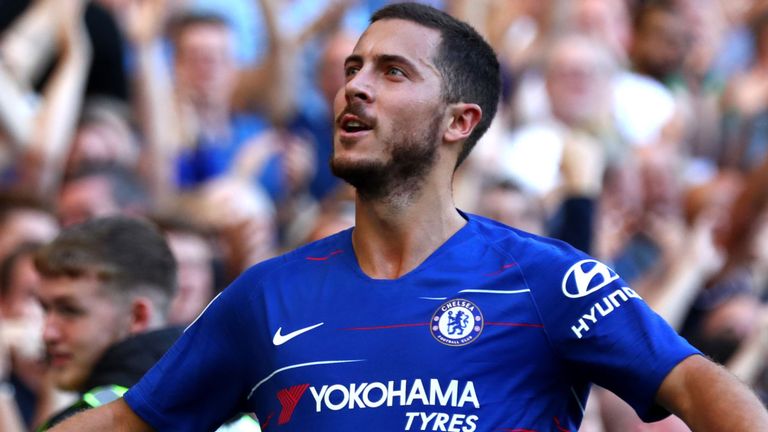 Ex Chelsea star Pat Nevin has now stated that talisman Eden Hazard's high quality performances have over-shadowed his team-mate Willian, who has been playing really well too since he joined them back in 2013. The level of performances that the Brazilian international has been putting in have been right up there and were clearly visible in the recent 4-0 win over Burnley, as Hazard was not part of the squad and was given rest.
He has been a key performance under former bosses Jose Mourinho and Antonio Conte as well and is now doing well under new manager Maurizio Sarri too, which is good for the team.
Despite that, it has been the former Lille man who has been dominating the headlines and has been getting all the attention, while Willian has been rather quiet. The only time he was in the news was during the World Cup, when he attracted attention from clubs like Barcelona and Real Madrid.
He is one of those players who does not really talk much off the field and let's his football do the talking for him. Due to this, Nevin had this to say in his interview with the Premier League Show,
"One of the problems with having a player of the standard of Eden Hazard in your side is that it tends to over-shadow everybody else."
"Since he came to club in 2012 he's had the left-hand side of attack sorted."
"That is only left only one position available on the right-hand side of the attack and the one player above everyone else who has come closest to making it his own is Willian."
"His ball skills are an absolute given. His work rate is also incredible."
"One of the other great skills Willian has got is his free-kicks."
"He scores a lot of his goals from outside the box anyway from open play but free-kicks he has gone through periods where he has slew them in with goalkeepers unable to do anything."
"He works hard, he's incredibly talented, he's got an absolutely perfect attitude as well."
Well, though he does have a point, the fans and the Italian boss would feel that both players have been equally important and the team can't really do without either of them.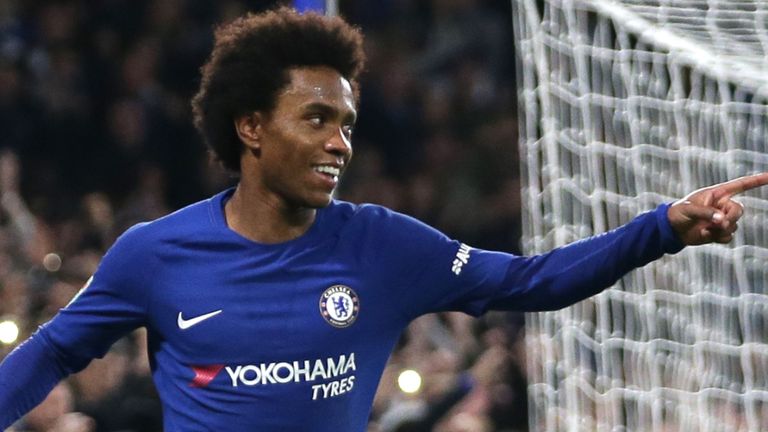 If is important to remember a couple of things though. At the start of the campaign, Willian was on the verge of leaving Stamford Bridge for regular first team action and only stayed back due to a managerial change. Also, Sarri did not start with Willian and he was only given the start when Pedro was not fit to play and he seized the opportunity, though the two have been swapping roles (starter and sub) every now and then.
Had he been at any other club, there is a major possibility that the attacker would have been a regular starter, as he is really talented and a match-winner and should be given maximum time on the pitch.
Every player has his bad days, but for Willian, most of his days are good days rather than bad ones. He is energetic and runs at the opposition defence and is never shy to fall back and help his own team-mates. These qualities make him one of the best players at Chelsea and hopefully Sarri gives him even more game-time in the days to come.