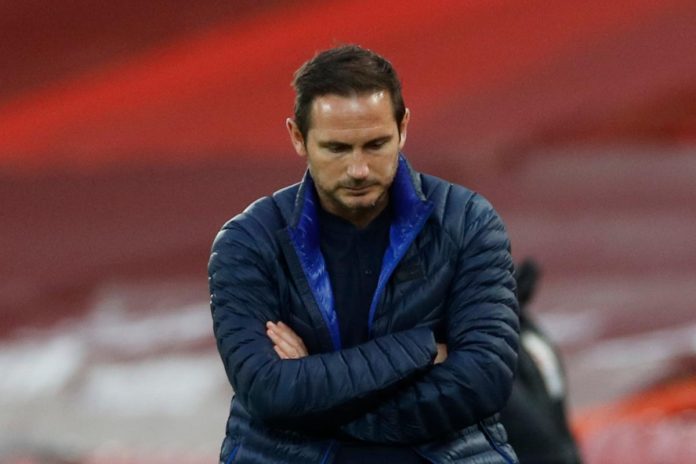 What Frank Lampard Said? The Italian midfielder had not started for the Blues in quite a while. This had raised speculations about his future at the club beyond this summer. The 26-year-old former Napoli star joined Chelsea in the summer of 2018 under Maurizio Sarri. Since then he has been a key figure at Stamford Bridge. This season, consistency has been an issue for him as he lost his place in the starting eleven.
However a good showing at Selhurst Park against Crystal Palace in Chelsea's last game, Jorginho showed his class coming off the bench in the later stage of the match.
What Jorginho Said About The Crystal Palace Game?
"I just have to stay focused on when the team needs me. There have been rumours but I have not heard anything, I am just focusing on finishing the season well with Chelsea and qualifying for the Champions League." Frank Lampard acknowledged Jorginho's efforts in the final minutes of the game. The Blues went 2-0 up in the first half with the goals from Olivier Giroud and inform Christian Pulisic. Palace star Wilfred Zaha scored a belter from 30 yards out just before the first half. Substitute Tammy Abraham scored the third for Chelsea and everyone thought the game was done. Had it not been for an inch-perfect tackle of Christian Benteke from Kurt Zouma in the final minutes, the game could have ended as a draw. 
 "I am very pleased and it is what I expect of players at the club. There is no way you go through a season without moments, moments possibly out of the team, moments that are difficult individually and you have to have toughness as a squad collectively and individually."
"Hence why I made the move to make him vice-captain when I came in because I saw that in his personality. I thought he did well when he came on the other day, it was exactly what I wanted from him at that stage of the game. To take control, to drive on with his quality of pass, which he has done for a huge part of this season for us. So yeah, I was very pleased with him."
What Frank Lampard told in his pre-match conference before Sheffield United fixture?
When asked about Jorginho, if he had to prove something to him to get a start against Sheffield United, Lampard insists that is out of the context.
"We will see in terms of selection. Do not want to start talking about the team yet. I do not think there is a point to prove. I have spoken about him before the last game and there is no point to prove for Jorginho. He proves it in training and when he plays in games for me. Simply, these things are the selection. I hope there is not a point to prove as such and we see the usual Jorginho."
"Again, I keep getting asked about next season, to be honest, it is irrelevant what happens next season. These final few games will define how we look at this season and look forward to next."
However, things did not work out for the Blues. They were beaten 3-0 by the Blades. They will now face off against the new Premier League champions Liverpool.