Frank Lampard Has His Say- The Chelsea boss might be looking for new additions to his squad for next season. However, he is hopeful that his experienced players will stay put for at least another year. Lampard had to deal with difficult circumstances during his first season at the club as manager. The transfer ban restricted him to sign any player in this season. The Blues legend promoted many youngsters from the academy into the Chelsea first team. In terms of balance in the squad, his team lacked experience in all parts of the pitch.
Willian, Pedro, and Olivier Giroud (who recently extended) are expected to leave the Blues this summer. This will open further void in terms of experience in the Blues attack.
The Englishman's Recent Comments-
Frank Lampard told Chelsea's website: "We have big players in that position so that is something I am looking at very carefully."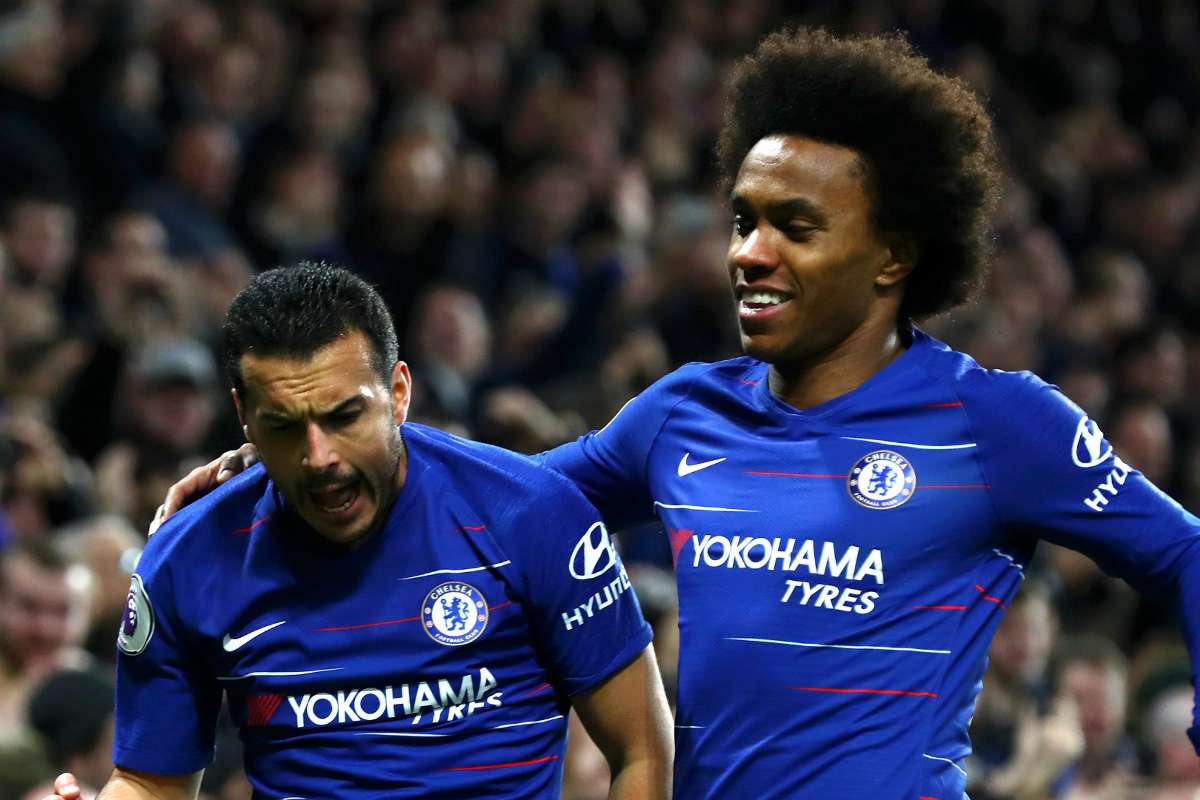 "The ones out of contract here have been great servants for the club and have a lot of feeling for the club, but of course they will be concerned about themselves in terms of how they are now, and if pre-season is rushed they will want to make sure they are alright."
"So it is going to have to be something we look at. Hopefully, we can have that arrangement so they can stay with us because if we play again I would love the squad to look as it is looked all season, but we will have to see how that works."
Pedro, who signed for the Blues in January 2016, has had a decent career in London. The Spaniard won the Premier League title in his first full season under the management of Antonio Conte in 2017. He further added an FA Cup and the Europa League followed. This season his chances in the first team got limited due to injuries and off form.
Giroud was the backup option for Tammy Abraham and Michy Batshuayi this season for the centre-forward role. The French World Cup winner did well in his limited opportunities for what he got. He has still one or two years left in his career at the highest level. Lampard will be happy to keep hold of him for next season, as the striker has now extended his stay.
What Next For Frank Lampard And His Chelsea Veterans? 
Willian is one of the best players to play for the club has been a loyal servant. In the seven seasons at Stamford Bridge, The Brazillian was a key part of Blue's success. The 32-year-old was offered a two years extension to his current contract which runs out next month. However, he rejected it claiming he wanted three years deal.
Chelsea doesn't offer more than one year contract to their players aged over 30 and said giving three years extension to Willian is impossible. He will be a free agent at the end of June and some other big clubs in London wants his signature. The former Shakhtar Donetsk attacker is keen to stay in London to finish his career and many reports suggest Tottenham is the club who is desperate for him. Willian is a favourite player of Spurs boss Jose Mourinho and that opens up an ideal situation for both the parties to agree on a transfer.