How Arsenal Signed Arteta
Arsenal crossed the Manchester City hurdle before signing Mikel Arteta as the new manager. Arsenal guru David Ornstein confirmed all talks with Arteta but also admitted that Vinai Venkatesham had to talk with Manchester City's management before executing any further move.
Vinai Venkatesham with lawyer Huss Fahmy were photographed leaving Mikel Arteta's house early on Monday. They both supposedly approached the Spaniard to confirm his presence in contention for becoming the Arsenal manager. This meeting happened after Arsenal lost 3-0 to Manchester City owing to a marvellous performance by Kevin De Bruyne, as the in-form man produced two goals and one assist. 
The 37-year-old assistant manager of Manchester City has been very useful in the club's back to back Premier League titles. Arteta will be running in pole position for the post as he is the first choice of the management. Arsenal had contacted their former captain when Arsene Wenger was sacked but they chose Unai Emery over Micheal Arteta then. Now, after Emery has been sacked (last month) and the club is still not doing well under the interim manager Freddie Ljungberg, the Gunners look desperate to hire a full-time coach in order to improve their campaign.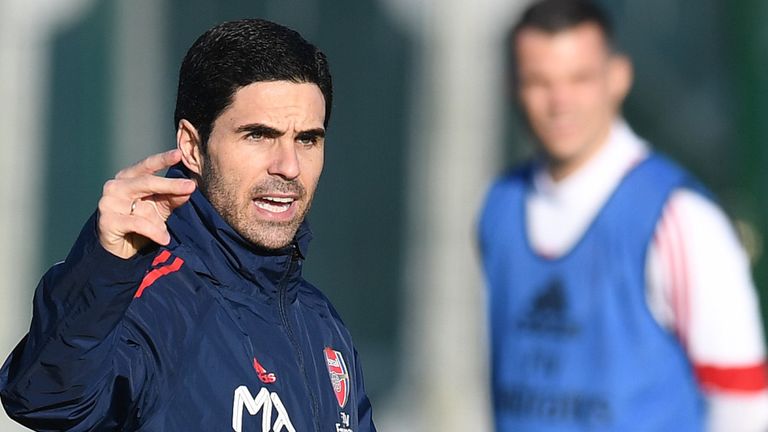 It has been four years since Arsenal qualified for the UEFA Champions League, they have won only one match in twelve outings and sit at the ninth rung of the table with twenty-two points in seventeen games. Freddie has won only once in his five-match managerial stint with the club. 
Athletic reported that Huss Fahmy and committee have shortlisted a few managers that include Micheal Arteta, Carlo Ancelotti, Mauricio Pochettino, Patrick Vieira and Roberto Martinez. However, the management favours Arteta but the players want Carlo Ancelloti to be their leader.
Former Bayern Munich manager Niko Kovac is said to be the latest addition in the list, according to the goal. However, all claims were dismissed when the German Press agency DPA quoted the Croatian when he said, "What utter nonsense, Niko is not interested at the moment, he wants to take a step back."
However with around 24 hours in hand, Arsenal will want to arrive at a decision as soon as possible. Whoever will be appointed as the head of the Emirates stadium will have to settle soon and work on the team. Arsenal have conceded 27 goals this season with average of 14.24 shots per match which is the highest in the top-flight clubs. 
English pundit Paul Merson was pretty unhappy with Arsenal's decision and warned the club multiple times. He believes that Arteta cannot handle Arsenal's campaign. He simply put forward his thoughts by saying, "We have seen how out of his depth Freddie Ljungberg has been in recent weeks. What is the difference between Ljungberg and Arteta other than the fact Arteta has worked under Pep at Manchester City?"
It does not mean Arteta has earned his stripes or he's better qualified, and Arsenal will not suddenly start playing like City if Arteta is appointed because it is not as simple as that."